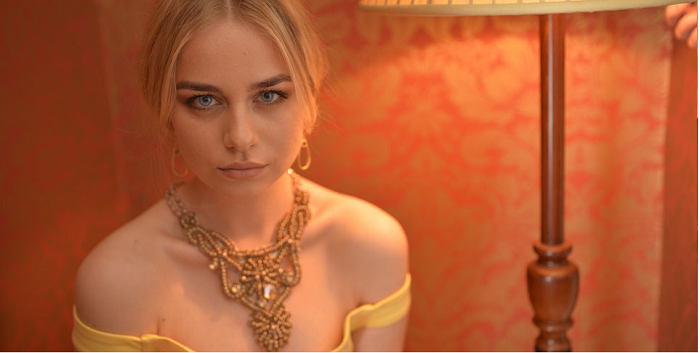 Where to find modern artisan jewelry. In the disposable world we live in, Scatterpin Jewellery is a breath of fresh air. This is a family owned business which takes obvious pride in the pieces they produce. I believe that every piece of jewelry that you own should be special and hold some meaning to its wearer. Whether it be a piece that you've saved up for, or a piece that speaks to you, its something that you should wear with pride. In other words, every piece you own should be a statement piece, no matter how small. In addition, I also believe that you don't need to spend a fortune on stunning jewellery.
I'd like to introduce you to the first designer in my series on the artists and works at Scatterpin Jewellery.
Catherine Burns is an award winning designer specializing in bead work. Her statement making pieces have won the attention of celebrities like Selena Gomez. In addition to her love of vintage, floral patterns and family, she is also a national roller skating champ. Now who doesn't love that? When you read her bio, you immediately feel like she could be your best friend and, of course, she has an amazing talent to create gorgeous, showstopping pieces.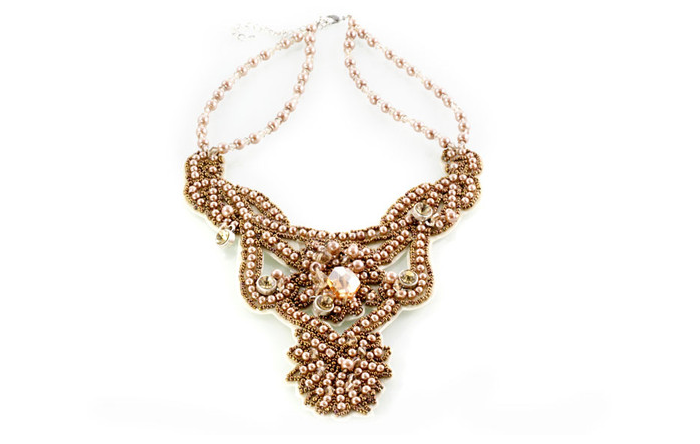 Although this necklace is classified for evening and certainly could be worn as such, I think it would look equally fabulous with a white tank top and a chic suit. Cool and effortlessly elegant, I can picture it clearly.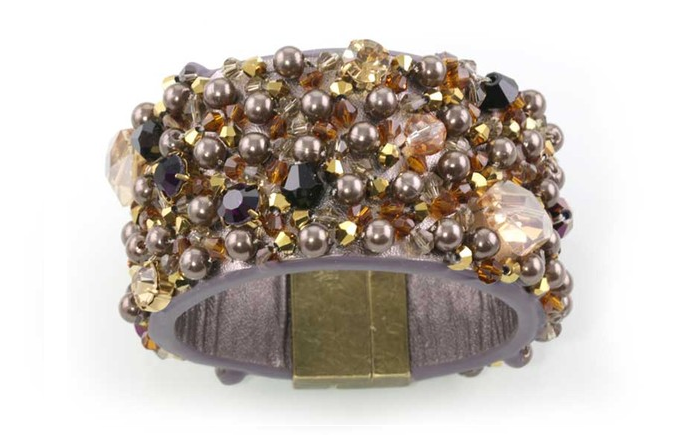 How about this fabulous Bespoke Bead Bronze wide bracelet? With this on, you wouldn't need any other jewelry. I see myself wearing this bracelet, perhaps one on each wrist, with a simple sheath dress and a pair of stilettos.
Although both pieces could easily be worn on the runway of any haute couture show, I feel that they would be just as appropriate at your favourite restaurant where the reflecting candlelight will make you sparkle. These are my tips, however, you'll find that each of Catherine's pieces comes with suggestions on how to wear it.
So if you are like me and you have had enough of collecting jewelry that you'll only wear once or twice and you are looking for exquisite items that you can love forever, then don't settle for what everyone else is wearing. This is a great time to discover artisans of the 21st century and your chance to own something made with love. This is definitely jewelry that I would be proud to wear!
Which piece is your favourite?
*For more on where to find modern artisan jewelry follow me on instagram and twitter*