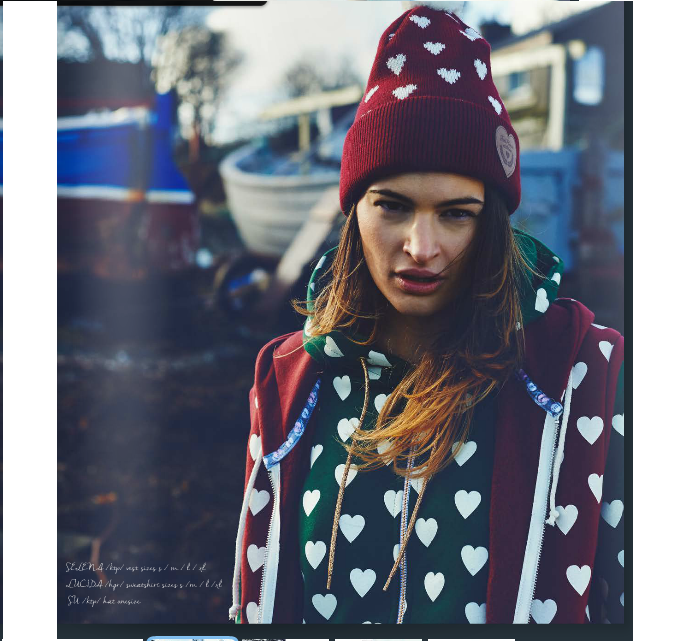 You simply feel special wearing Femi; that is because you are special – and so are your ideas, joy of life and love for sport. -The Femi Sisters
DESIGNER SPOTLIGHT FEMI PLEASURE
Today I want to introduce you to a fabulous clothing company that I have been working with here in Warsaw Poland. Femi Pleasure was started 8 years ago by two sisters, Kama and Anita Nawarkiewicz, who wanted to create a line of clothing for women, by women. Theirs is a story of perseverance and drive. 10 years ago, the sisters became avid snowboarders but much to their dismay, there was no fabulous gear available for women in Poland, so as is the nature of invention, they decided to create their own.  Thinking global right from the very beginning, Femi Pleasure was born.  Without  any knowledge about the clothing world, fabrics or design and with a tiny budget, they were lucky enough to meet some sympathetic souls who helped them produce their first 100 tunics. The girls promptly handed them out to their friends for free, who quickly became their first walking advertisement and sales team.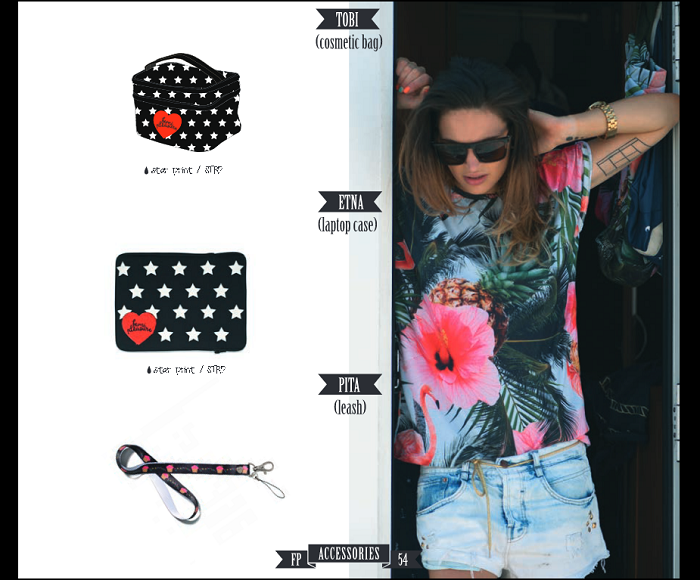 The rest, as they say, is history because that's when the world came calling. Suddenly the girls where thrown into a whirlwind where they needed to learn everything they could about textiles, design and business. They've done this with great success and enthusiasm which is reflected in their company culture. I've had the great pleasure of meeting their team, at their head office, a space which exudes a positive energy which you cannot ignore. There is even a sign on the wall which translates to "Anything is possible, you just have to figure out how to do it."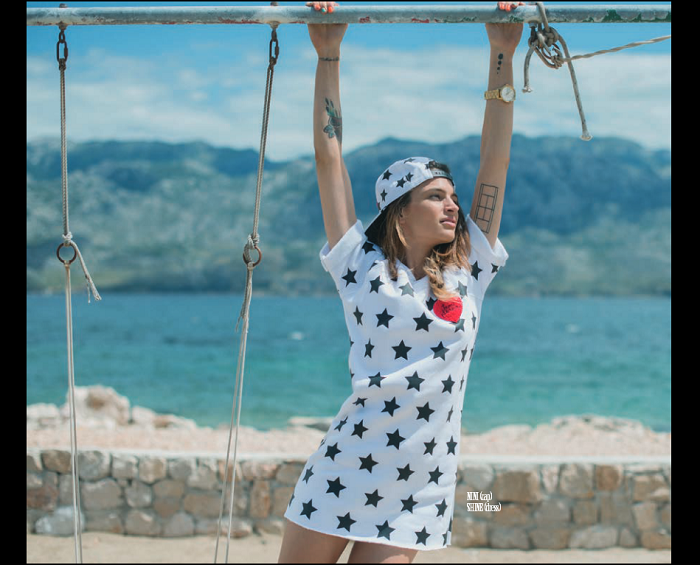 I knew that this was a company worth noticing the minute I came across an article about them in a fashion magazine. Somehow they leaped off the page and spoke to me. After seeing their style and actual fashion, I am hooked. Their style reminds me of every best thing sports fashion has to offer. High quality gorgeous patterned fabrics mixing with functional forms. Throw on one of their amazing jackets and you are promptly energized to take on anything that life may throw at you. In keeping with their original line of great tees they've since expanded the range to make room for carefree graphic tops and sweatshirts. In addition, you'll find fun sweats and patterned leggings, bikini's your friends will lust after and hoodies that will make you yearn for a day of play.
For any woman who loves the feeling of the sun beating down on her face, whose heart skips a beat before a spectacular sunset, for any woman who can't resist the perfect wave or simply digging her feet in the sand, for any woman who is energized by a hike in a lush forest or says how soon can we do this again after a long bike ride, for any woman who chooses the path less traveled, Femi Pleasure was designed specifically for you.
*For more on Designer Spotlight Femi Pleasure please follow me on Instagram and Pinterest*



*images courtesy of Femi Pleasure