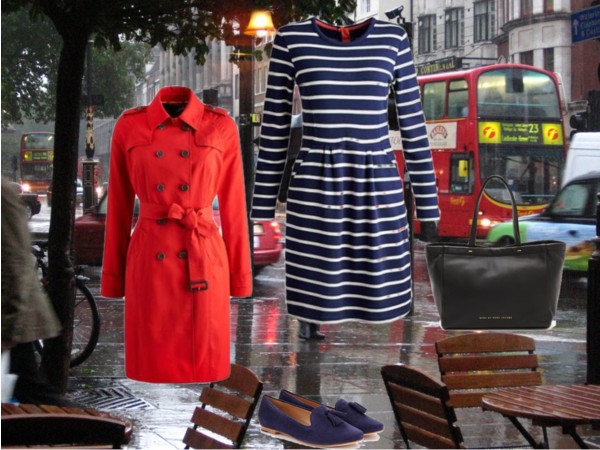 How to wear dresses for fall. Sigh. I feel like transition season is slowly coming upon us. This past week has been dreary and windy and cold, to say the least. The only problem is that, no matter how much I love the fall, I'm not quite ready to give up on my summer clothes just yet. I have a few pretty dresses that I just can't put away and besides, during the day the weather is much too warm to pull out my wool pieces.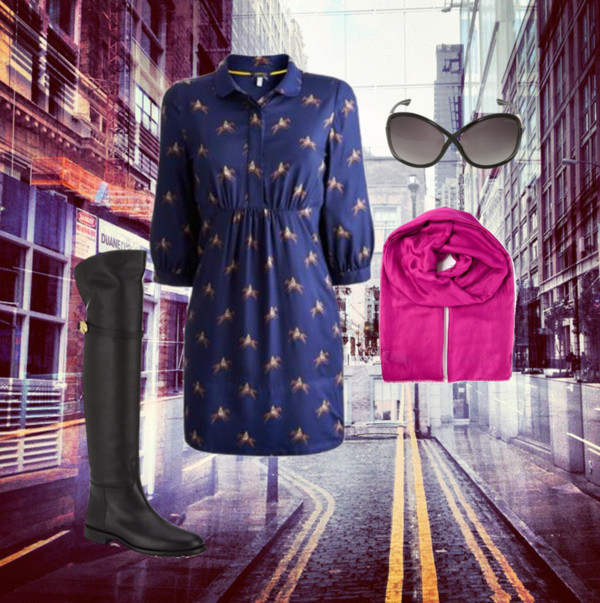 How to wear dresses for fall
Layer. Thin dress? No problem. There's no need to put it away just yet, simply reach for a light cardigan and you are good to go during those cool mornings before the sun has had time to heat up the air. When you can't get away with a sweater, turn to a structured jacket. I always love a pretty patterned floral dresse combined with the edginess of a moto jacket.
Update your footwear. Sure my sandals may not be coming out of the closet, but a great pair of booties is the perfect answer to a fabulous dress. As the weather gets cooler just trade them in for a pair of your favourite boots, a big cozy scarf and an oversized pair of sunnies for a glam look.
Wear tights. When it's just a little too cold to go bare legged, opt for a great pair of tights. They'll keep you warm and it's the ideal way to extend the life of your summer dress. I love a longer tunic top with a pair of opaque tights and a great pair of chunky heels.
Today's inspirations come from Joules, an iconic British label. The beautiful prints on their tunic dresses are a great way to keep a hint of summer surrounding me while I welcome the change in the weather. Even though I predict that there will still be plenty of warm days ahead for most of us, this is also a great time to start planning some fantastic fall outfits!
How do you wear your dresses during the fall?
*For more on how to wear dresses for fall follow me on instagram and twitter*



*Post in collaboration with Joules