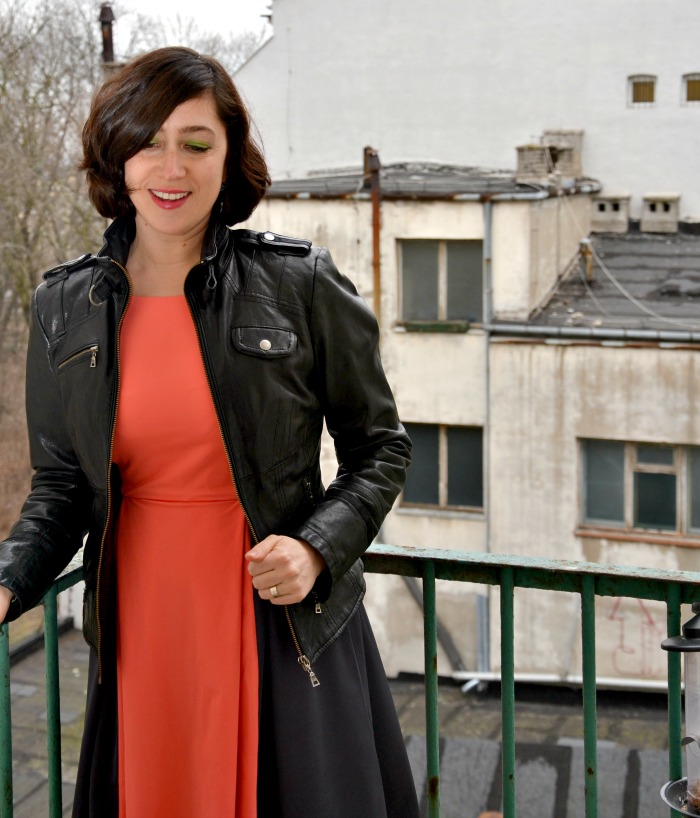 Designer spotlight Sycamaw. I'm very excited to introduce you to a new brand that is currently on my radar. Sycamaw is an online retailer whose roots began as bespoke creations for discerning customers. When their business started growing exponentially, the husband an wife duo of Misan & Ade, came up with the brilliant idea of starting an online store with a variety of limited edition pieces. They were careful, however, to maintain the highest standards and stayed true to their values.
Sycamaw is an ethical company. All our garments have been manufactured in Europe. We know the amount of focus and energy put into sewing every garment and so it is important for us to make sure that the tailors responsible for bringing the designs to life, are qualified, well paid and most importantly happy and working under the right conditions.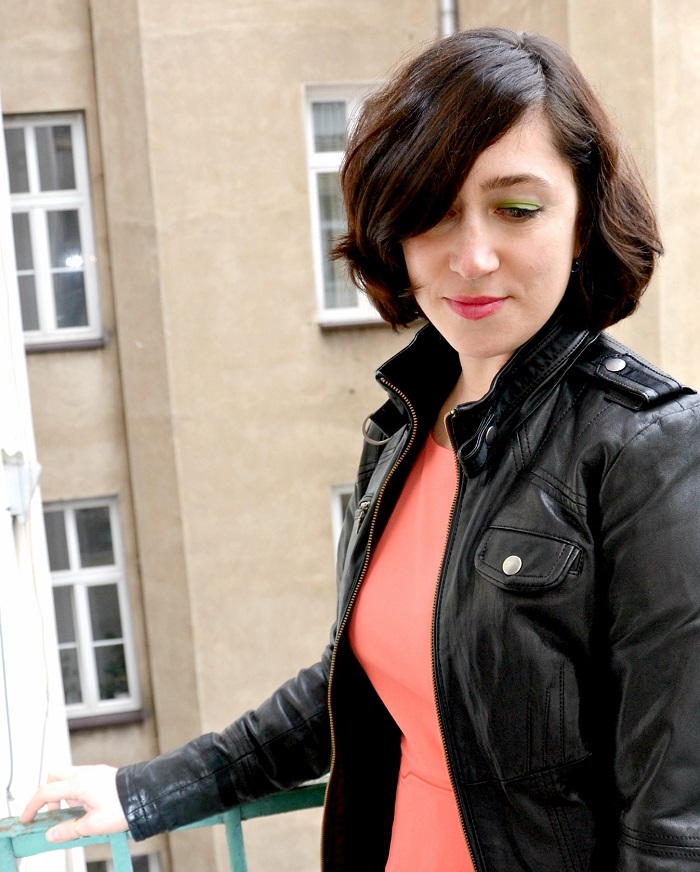 My dress (the Penelope)  is just beautiful and the perfect garment for spring! It's a a warm grey, colour blocked against a sophisticated coral and together they make a truly elegant combination. Not to mention that this is a great colour combination for spring, as it embodies the bright sunlight and the grey skies we see this time of year. I can't say enough about the expert tailoring and fabric. I also love the weight of this dress. It is the perfect transition piece for now and will be again in the fall. In fact, it will be ideal for all but the very hottest days of summer.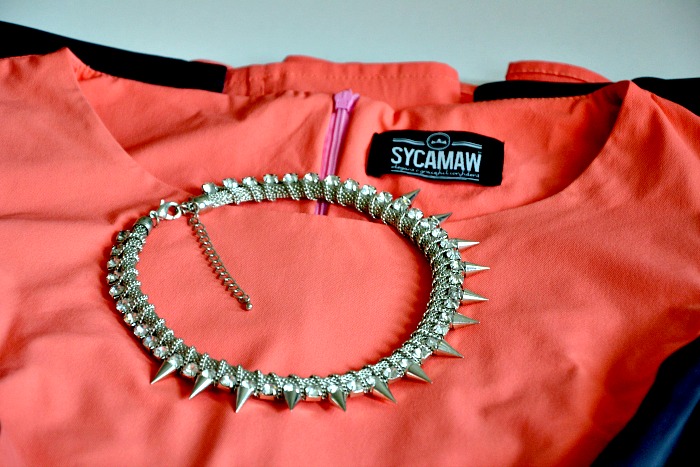 With such classic colours and a streamlined a-line cut, I can wear this dress with almost everything. For now, I've been pairing it with my favourite moto jacket for an edgier look. As the world heats up, I'll be able to wear it on its own or with a light wrap and fabulous jewels. It can easily be dressed up or down and works with flats, heels and even my sneakers. Come to think of it, this will be the one versatile item that will accompany me to Paris when I go in a few weeks.
I would love to know how you would wear this dress?!
*For more on designer spotlight SYCAMAW follow me on instagram and pinterest*


*Sponsored post. I was gifted the dress but all opinions are my own