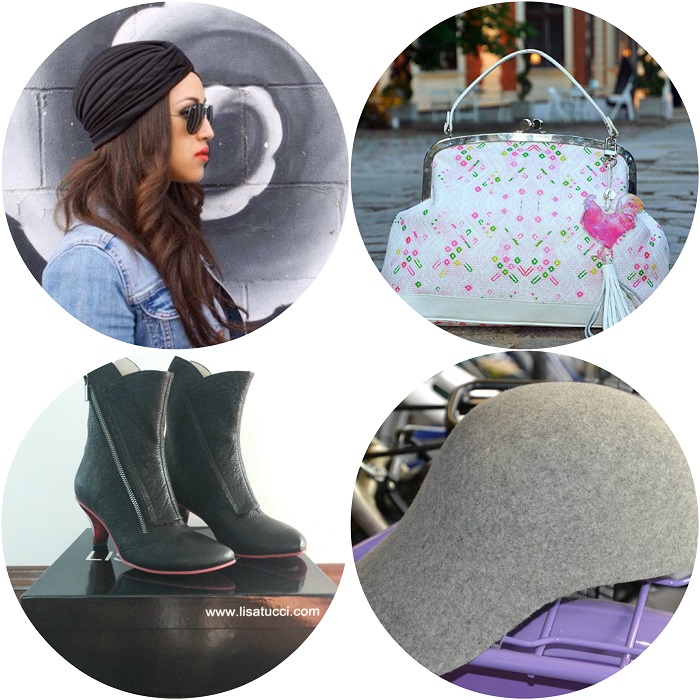 Over the past year I had the opportunity to work with many fabulous designers. Before introducing you to new ones, I thought this would be a great time to do a little recap.  Although each of them is a specialist in a different field, they all have one thing in common, they create beautiful works of art that transcend borders making them perfect for international fashionista.
DESIGNER SPOTLIGHT BEST OF 2014
Myca Couture.  This store is filled with gorgeous turbans, fabulous fedoras, fringe fringe fringe and the most wonderful cuffs. They've managed to incorporate pretty with edgy, giving you that perfect urban vibe that makes you a standout in any setting.
Tomcap. A more upscale version of a baseball cap, this is a hat like no other. Made from lightweight wool, it keeps my head warm in the winter (perfect for those long, cool weather runs) and cool in the summer.  Best of all, these hats are super light and there are no seams, which means that I don't get hat head and my hair stays the way I want it to when I take it off.
Lisa Tucci. I couldn't believe my luck when I was contacted by this wonderful brand who wanted to make a pair of handmade boots just for me. I received them last summer and have been proudly wearing them ever since! They boast an indestructible artistic heel and a gorgeous plaid lining.   I love red against black and they work with everything from a pair of skinnies to a cute flirty skirt.
Bizi Buenos Aires. I named my Nahuala bag from Bizi Buenos Aires as one of the best bags for summer for good reason. My laptop, makeup pouch, camera note pad, this bag fits everything I need for my day and then some.  I love that it's structured yet whimsical and the shape reminds me of an elegant vintage handbag.
EverywhereUR. I fell for this jewelry the minute I saw it. With delicate, elegant lines, all of these pieces scream sophistication. A Toronto based company, EverywhereUR encompasses the refinement of European design with the excitement of Toronto's bright lights and the whimsy of a passionate designer.
Did you have favourite designers in 2014?
*For more on designer spotlight best of 2014 follow me on instagram and pinterest*