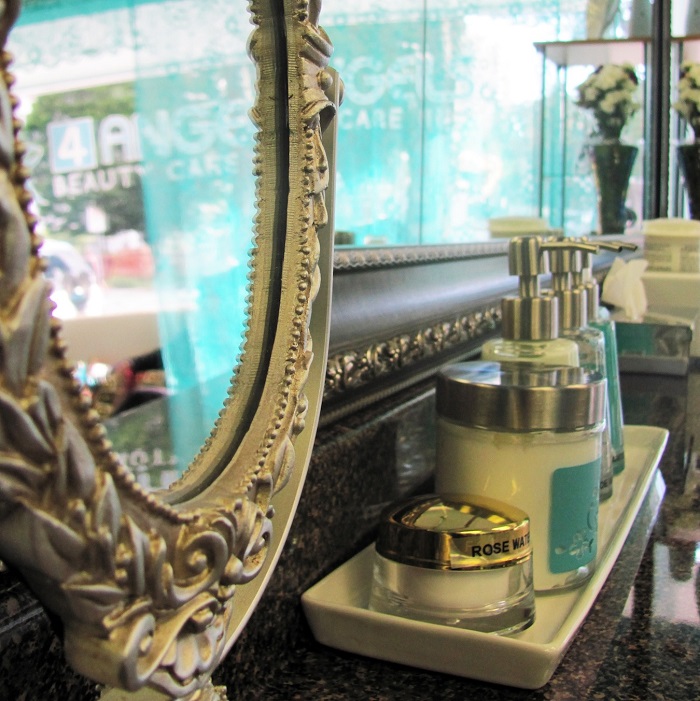 Indulgence. Who doesn't love a day of indulgence? I know that every once in a while, I love to take a day and spoil myself. It doesn't have to be in a major way, yes a weekend retreat sounds fantastic, but sometimes it's the little things that can give us a wonderful moment of relaxation and pampering.  Every now and then I like to duck into a beautiful space designed to make me feel special.

No matter what country we are from, women are all in it together. That's why when a place like 4 Angels Beauty Care Inc. opens, I feel like the world should know about it. The two owners, Navkiran (Kiran) Sokhi and Kulwinder Malhi have a wealth of knowledge and experience.  Having worked with the likes of Freida Pinto, you can be sure they will show you exceptional care. They are committed to bringing you the best that the cosmetology industry has to offer.  Their mission is simple, yet profound, to make every woman feel special.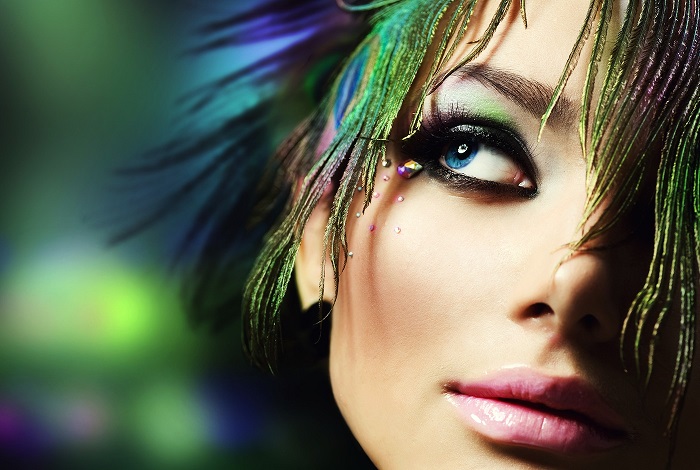 In their words:
We believe that all women are angels, who may not have the ability to fly but have the power and super strength to balance their work and family life perfectly. And because they selflessly take care of others, they never get time to pamper themselves.

This is why we decided to create 4 Angels, where all angels are welcome to get pampered by our professionals. 4 Angels Beauty Care is here to take the angels into a world of total comfort, relaxation, and rejuvenation.

We present a luxurious experience because our angels truly deserve it. Our space is comfy and cozy so our angels can relax and feel like they are at home. Come in for a great lunch time boost or to freshen up from a long hectic day. We want to make sure our angels look and feel their best, as they continue to make things better for people around them.
I am very excited about the very thought of spending a day being pampered at their salon. From eyebrow shaping to an Indian face massage, and many other beauty treatments, it sounds like the perfect place for a few hours of indulgence. To let you all in on a little secret, I would love to have a temporary Henna tattoo. The artwork is so wonderfully exotic. The next time I am in Vancouver, this is a must place to visit!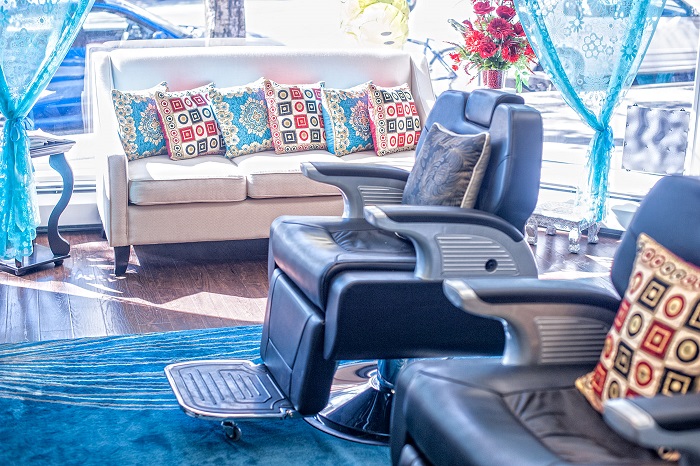 Where do you like to disappear for a moment of indulgence?
*Looking for an indulgence? Then join me on instagram and twitter!*



images courtesy of 4 Angels Beauty Care Inc.