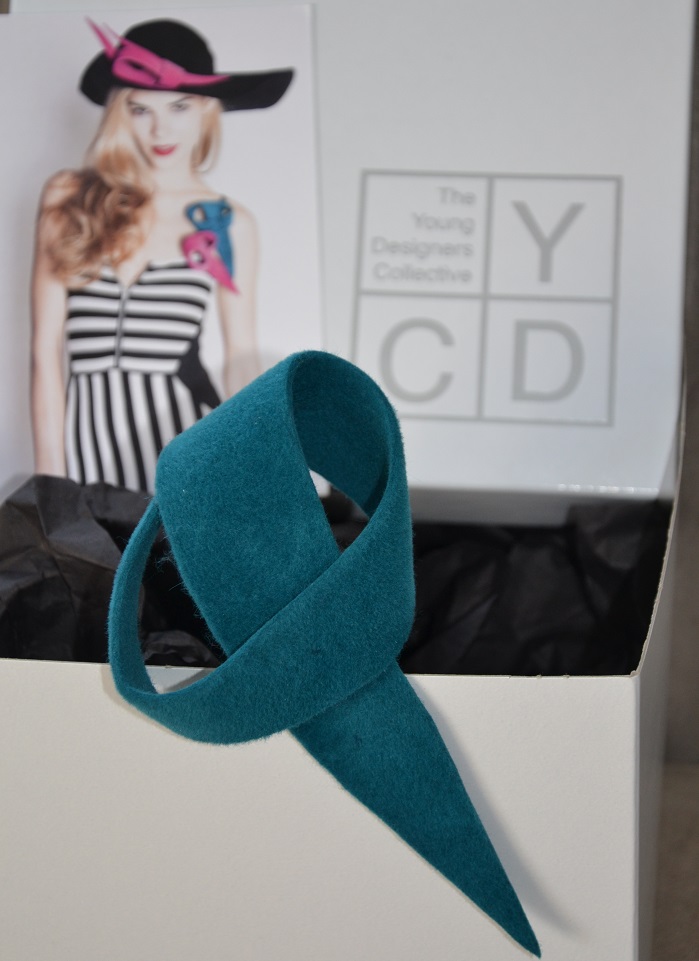 I'm very excited that I was chosen to write a post about the fascinator I received from  Shilpa Iyengar of The Young Designers Collective. From the moment I read about her, I knew that she was an inspiring individual and someone that one day, hopefully, I'd like to work with. Her own words say it best:
As an artist and designer who graduated from Parsons School of Design in 2012, I use fashion as a platform to bring my love of art into a functional form. I let the concept guide me in whatever I design and hope to produce a wearable work of art in the process. Inspired by my travels across the world and by my love of cultural history, I design clothing, shoes, hats, and textiles in hopes of bringing my vision to the public as painter would a painting.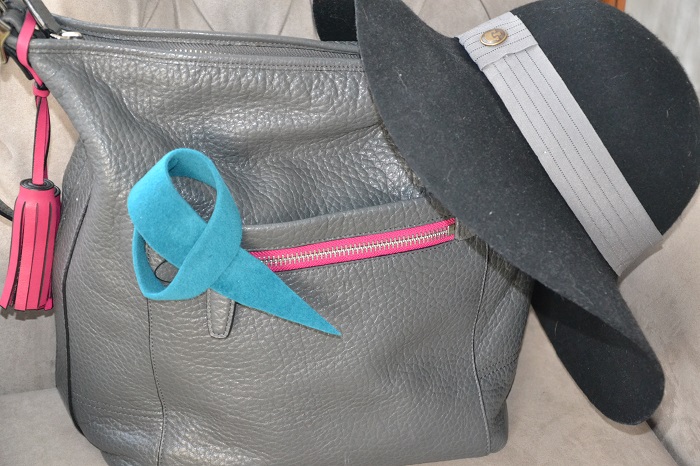 I'm thrilled with my new fascinator. Not only is it a wearable piece of art, but it has also been designed in support of breast cancer research.  Unfortunately, cancer is near and dear to my heart so I'm very happy to support research for a cure in any way I can.
What better way to do this than to proudly display a ribbon/fascinator that you know everyone will notice. I'm looking forward to being  stopped on the street and asked about it.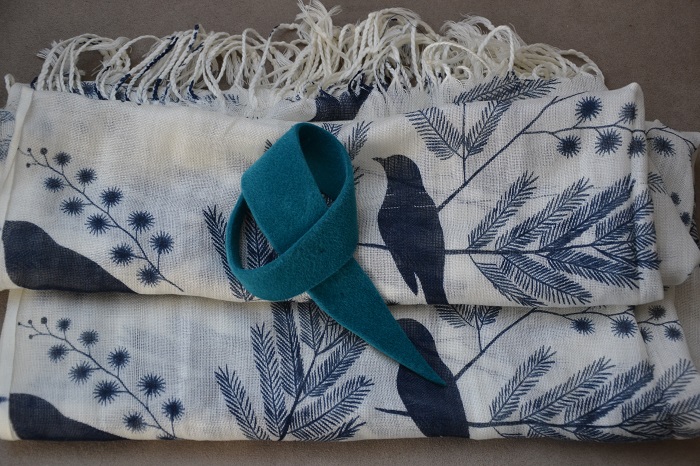 I love that I can wear it on my head, either pinned to my hair, or on my floppy hat. I'll probably also attach it to my purse and I will definitely pin it to my scarf.  There are so many ways to showcase this work of art.
Do you have any ideas for me? How would you wear it, I would love to know!
*For more fun finds please visit with me on pinterest and twitter*



Sponsored Post