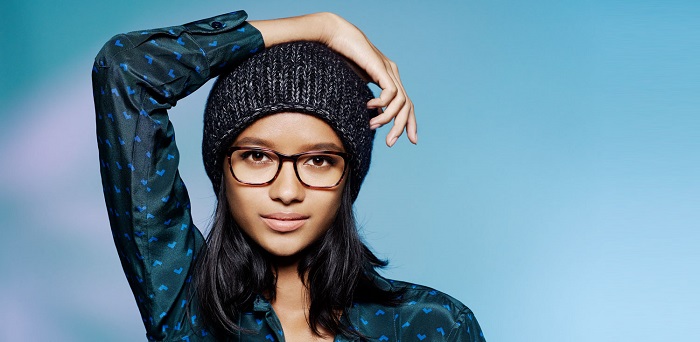 Eyeglasses.  I'm near sighted with a touch of astigmatism and so my world has always had a bit of a fuzzy edge to it.  I've been wearing eyeglasses for as  long as I can remember and over the years I've had more pairs than I can count. This is how my love affair with glasses began.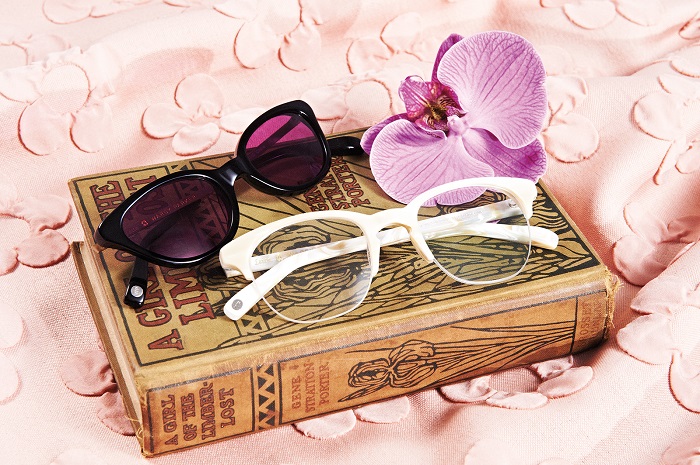 Not only are they a wonderful accessory but they also have the power to completely alter your appearance. Just by changing my frame, I can be a sexy librarian, think Rachel Weisz in The Mummy, or  I can channel a glamorous movie star from the 40's. I can look super trendy or uber cool and reserved. Best of all, I can be me. All those unique facets that make me who I am can easily be represented with a pair of glasses.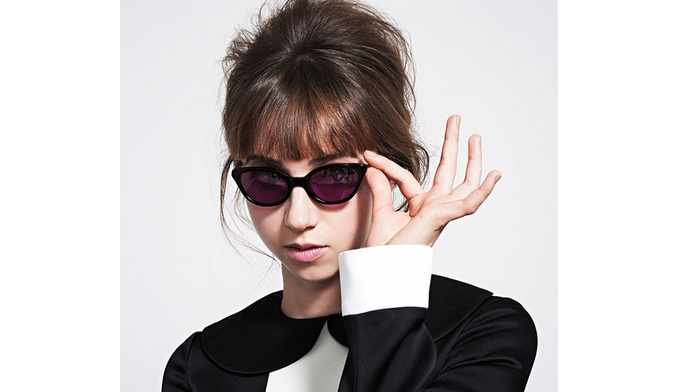 Choosing a new frame is like choosing a piece of jewelry, but in a way it's even more personal. I'm always excited when I get a chance to discover fabulous new collections like Leith Clark's collaboration with Warby Parker which is a part of their new Winter Collection. There is a pair of glasses or sunglasses for everyone.  Lately I've been dying for a pair of cats eye frames. They have a touch of vintage, yet are contemporary with a large dose of glamour.  The name alone, Wednesday Noir sends shivers down my spine. These frames show that you embrace life and welcome everything that it has to offer. They are mysterious and embody a carefree spirit. With their pink tinted lenses, I can see the world through my very own rose coloured glasses!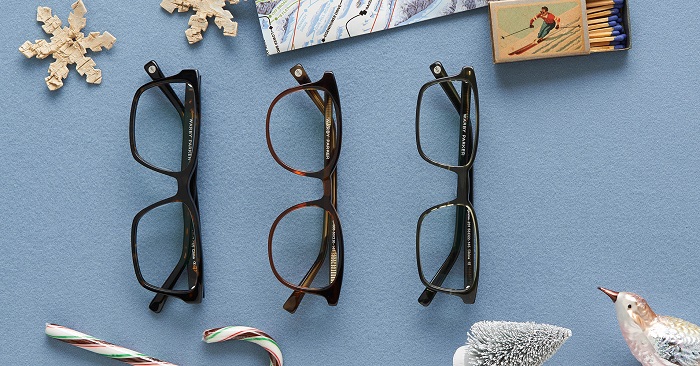 Then again I'm also drawn to a classic, slightly squared look.  With their androgynous shape, these eyeglasses will never go out of style. Although they have a masculine edge, on a woman they are distinctly feminine. A strong frame has a certain power attached to it and wearing it displays a strength of character.  You show that you are comfortable in your skin, you know who you are and where you want to go in life.
I can never pick just one style of glasses. I need to be able to switch them up according to my mood, so having a variety of wonderfully priced and easily accessible eye wear is paramount. Lucky for me, Warby Parker has an excellent selection of classic and contemporary frames. In addition, they distribute a pair of glasses to someone in need every time a new pair is sold. It's a win win in my books!
Which style of eyeglasses would you choose?
*For more in eyeglasses and sunnies join me on twitter and pinterest*



Sponsored post