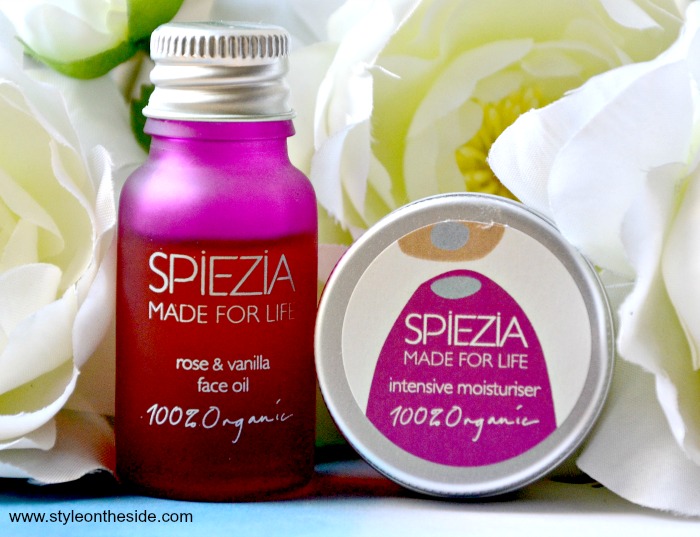 Organic Skincare Spiezia Made For Life. I believe that knowledge is power and that listening to others and really hearing what they have to say makes you stronger. To find a company that does just that is like a breath of fresh air, in our world filled with companies who want do all the talking.  Not only does Spiezia believe that "beautiful skin is healthy skin" but they also actively contribute to the well being of people diagnosed with cancer. This philanthropy, coupled with some of the most fantastic skin care products I've tried, makes for a winning combination.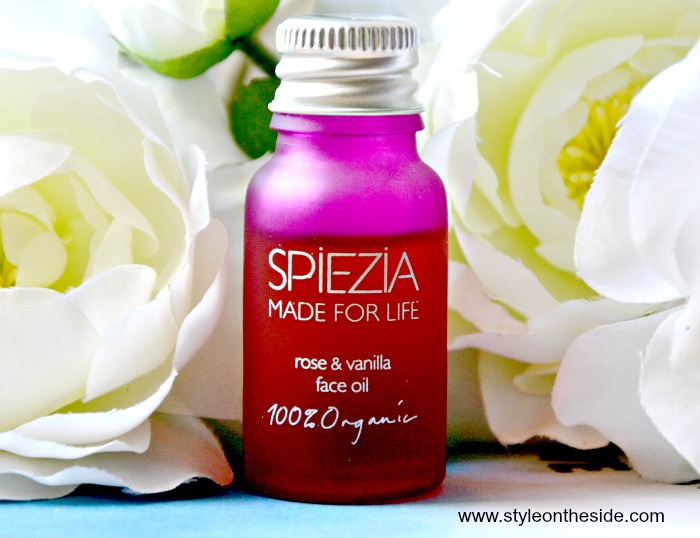 ORGANIC SKINCARE SPIEZIA MADE FOR LIFE
Rose & Vanilla Face Oil. I've already mentioned how much I love a facial oil and this rose and vanilla one has fast become a regular part of my morning routine. With its heavenly scent, I feel like I'm conducting a mini aromatherapy session first thing in the morning. Can't think of a better way to start my day. Rose oil has many benefits, including being an anti-bacterial (hint: great for those of you battling acne), helping to diminish skin pigmentation (think sun or age spots) and helping to fight inflammation. A little bit of this oil goes a long way and in the short time I've been using it, I've already seen a difference.
Intensive Moisturiser. Now that winter is just around the corner, the air has become much drier. This is my second winter in Europe, but my skin still hasn't quite gotten used to it and I'm suffering from itchy, flaky and dry skin. Spiezia's Intensive Moisturiser came at the perfect moment. This is the richest cream in their beauty arsenal and it has already done wonders for the lines around my eyes. I use this as a night treatment and wake up feeling fresh and looking relaxed in the morning.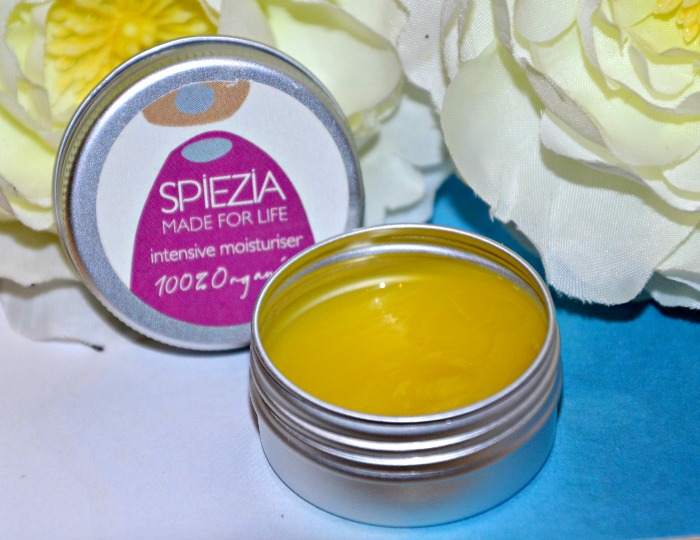 "Breathe out into the World that which you wish to breathe in." – The Spiezia vision
From the magic that is inside the bottles and jars to the outside, (yes they care about the environment too) Spiezia has a first rate ethical policy. Unfortunately, we all know that some products billed as organic are not very effective. Spiezia, a leader in organic skincare, has created products that are both potent and ethical, so there is no need to compromise on quality or your principles.  Although I love to experiment with different makeup, I'm very particular about what I put on my skin and only the best will do.
Do you love organic skincare?
*For more on organic skincare Spiezia Made For Life  follow me on instagram and pinterest^