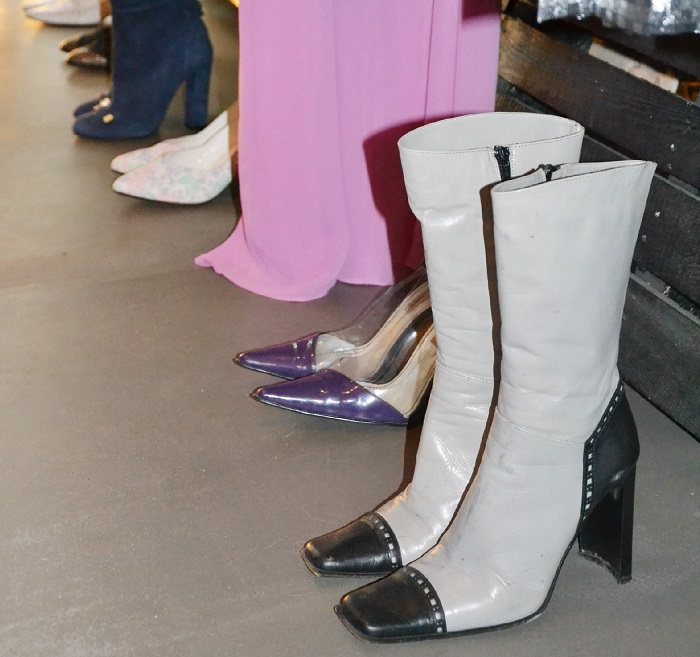 Vintage shopping in Berlin.  One  of  my main reasons for moving to Europe was because of the possibility of travel and seeing a tiny slice of the world.  Last weekend we decided to take a trip to Berlin, Germany. The moment we got off the train, we knew that this was a very special city. It is one of those cities with a buzz in the air. During the day people are running about, busy with their days. As the workday comes to an end, the cafes and restaurants quickly fill up and the city seems to breathe a sigh of relief. The main thing we noticed is how stylish everyone was. As one friend put it, "I consider myself a Berliner". At first I didn't understand this statement, but now I do. It's the same when people who are from NYC call themselves New Yorkers. They have their own fabulously distinct style and this makes for some very interesting people watching.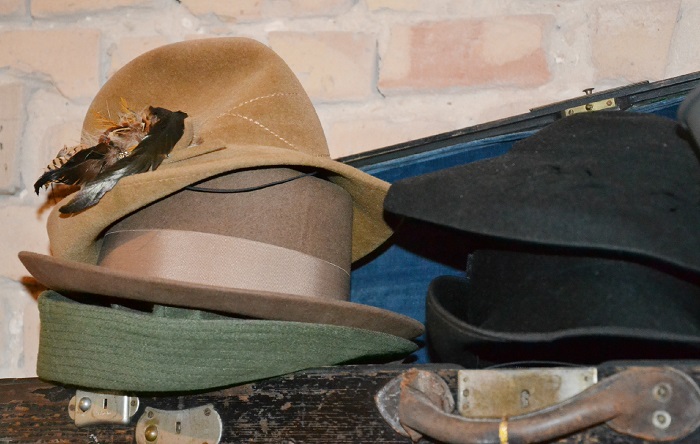 Nestled among the historical architecture and sleek modern design found in the Mitte district, is what I consider to be some of the best vintage shopping in Berlin. The main streets are filled with fantastic and unique designer stores, restaurants with melt in your mouth food and fantastic street-art. On a side street called, Steinstr., is XVII. This is one of those places which needs to be recognized not only for its stock, but also for its charming atmosphere. XVII is inviting, friendly and very inspirational.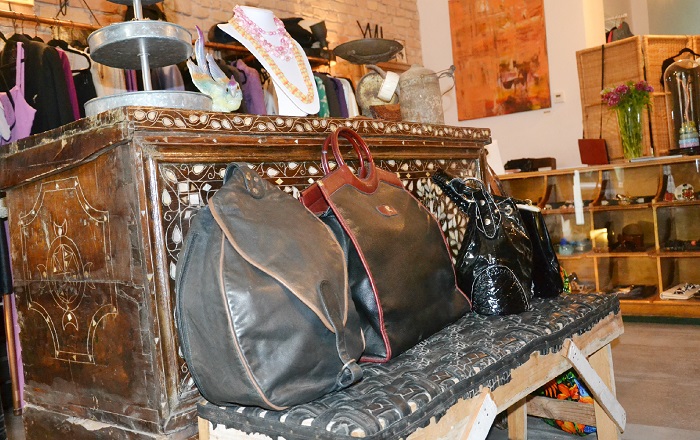 Most importantly, anyone entering the store is immediately surrounded by an assortment of fabulous finds and very stylized decor. Old trunks, a vintage typewriter and a beautiful display cabinet set against a brick wall create the perfect mood. Great hats, funky boots and of course, the bags, oh the bags and I can't forget to mention the jewelry… My head was spinning and I didn't know where to turn next.
From the moment we stepped in, we felt right at home. It only took a moment for me to realize that this is definitely a place where you can find that next gem. You know, the one that will make you the envy of all your friends. Most of all, when I browse vintage stores, I tend to look for inspiration as the displays are generally thought up by the owner of the shop. I find that they usually have a fantastic vision that I can draw upon when creating my own masterpieces.
What is your favourite place to shop for vintage finds?
*For more on vintage shopping in Berlin follow me on Instagram and Twitter*