Stay fit and healthy for the holidays. When I was still a trainer and also when I owned my Pilates studio, this was the time of year when I would slowly see my clientele waning. Oh sure, everyone started the month raring to go, but then something would come up and then they'd be tired and pretty soon everyone stopped kidding themselves and we'd agree to meet up again after the holidays.
Here's the thing though, there's absolutely no reason not to stay healthy over the holidays and that doesn't mean torturing yourself. You will not need to deprive yourself of anything and you will not need to spend everyday at the gym.
December should be a month of upkeep. We'll worry about starting the New Year's resolutions in a few weeks. For now, bookmark this page because it's the only thing you'll need to keep you healthy through this hectic (but super fun) season.
STAY FIT AND HEALTHY FOR THE HOLIDAYS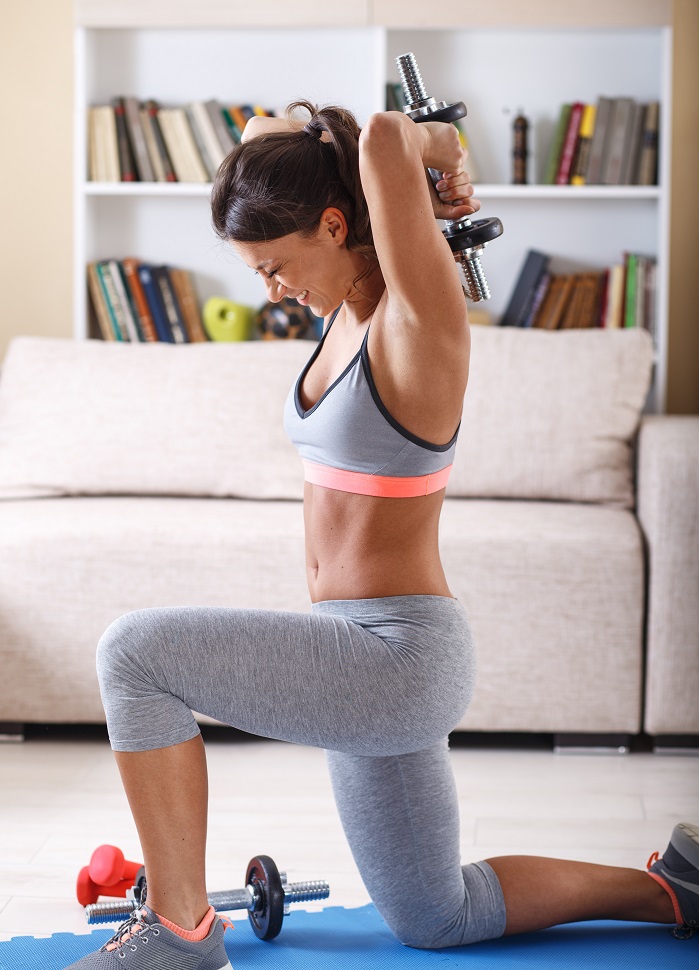 5 DAY WORKOUT PLAN
MONDAY Legs & Abs
Plie
Single Leg Stretch
Rond de Jamb (leg circles)
Explosive Lunges
TUESDAY Chest & Arms
Cross Jabs
Push ups
Overhead Press
Standing Chest Press
WEDNESDAY Abs
Toe Dips
Crunches with a Twist
Teaser
Side Lying V
THURSDAY Biceps & Triceps
Triceps Dips
Biceps Curls
Lateral Raises
Forward Raises
FRIDAY Back & Abs
Seated Rows
Back Extensions
Lat Pull Down
Reverse Crunch
None of these workouts should take very long and you can split them up throughout your day if needed. Also, you can easily do them at home, all you need is a resistance band or even some water bottles that you can use as weights.
For the full workouts read: 5 DAY WORKOUT PLAN 1 & 5 DAY WORKOUT PLAN 2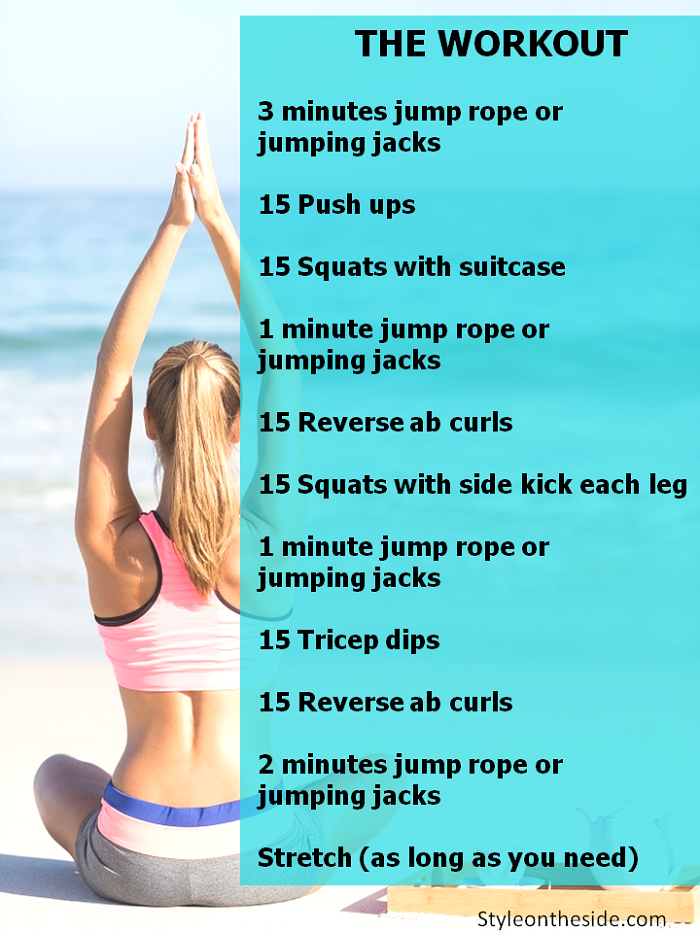 BEST TRAVEL WORKOUT
Now some of you may be joining the masses of travelers this holiday season. No problem, I have all of you covered as well. The following workout was designed to be done in a small hotel (or guest) room. You can do all of these exercises with almost no space and using only what you have (as in, no equipment necessary). Learn the exercises here: BEST TRAVEL WORKOUT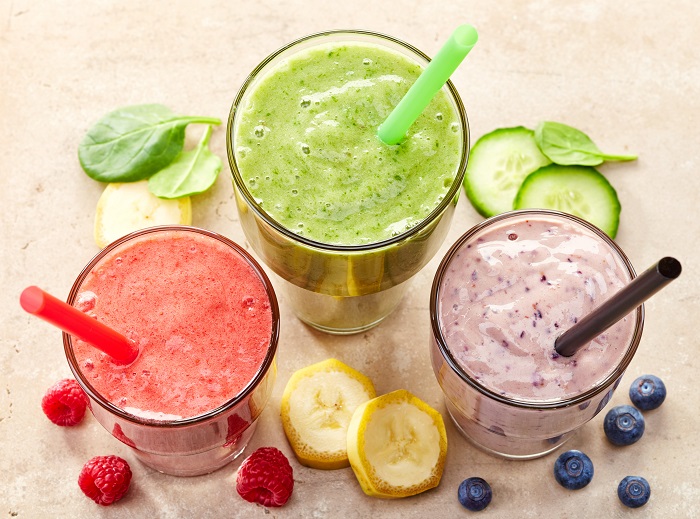 HOW TO EAT BEFORE A PARTY
The day before. Make sure your diet is light and filled with protein and complex carbs while keeping salt to a minimum.
The morning of. Have a healthy breakfast and throw in a quick workout.
The afternoon of. Hydrate and then hydrate some more while filling your plate with healthy fats (think salmon and avocado) as well as protein.
Right before. Make sure to have a healthy snack so that you don't overindulge when faced with party food.
At the party. Space out the alcohol with water and don't skip the veggies. Don't deny yourself but reach only for the foods that you really, really love.
For more read: WHAT TO EAT BEFORE A PARTY
The holidays are about spending time with friends and family and hopefully getting a chance to relax. Don't let your weight be a factor, even if you gain a pound or two there's always time to lose it afterwards.
PLEASE SHARE THIS POST WITH ANYONE WHO MIGHT NEED IT

Caroline has been dancing ballet and modern for most of her life. She has worked as an indoor rock climbing instructor, personal trainer and most recently, a top level, fully certified Pilates instructor teaching high profile athletes and Hollywood celebrities.