How to actually lose weight. I will be performing in just over a month and of course, that means that I'm slightly panicking about what I look like. I try not to make my weight a factor in my every day life, but when it means that I'm in front of an audience then yes, it does matter. Now, I'm not talking about starving myself (been there done that and it honestly, doesn't work) as it can lead to very serious problems. I'm just referring to dropping a few pounds while building some more muscle, so that I look lean, strong and healthy without extra fat.
In the past, I would have majorly restricted my calories and probably upped my exercise time and then within a few weeks, I'd be really hungry and my body would be one constant ache.
I'm betting that some of you are already yawning because you know all this, right? Well, before you hit that back button or go back to watching Netflix, maybe take a second to read this because I feel that we all need a reminder about how to safely and effectively drop a few pounds.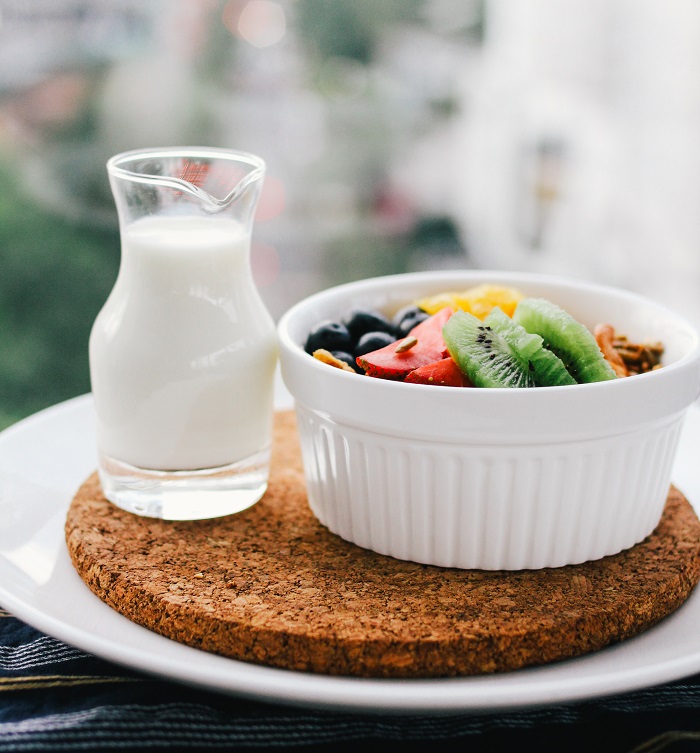 HOW TO ACTUALLY LOSE WEIGHT
No Mindless Snacking
I can control my portions and not overeat, but put me in front of a bowl of chips or nuts and I'm probably going to finish most of it. The fact that I work from home and about 5 feet from my fridge doesn't help either.  I've made a conscious effort to only have fruit on hand in case I feel the need to snack. More often than not, I find that people eat fairly well (well enough to lose weight), but what happens is that we forget to count the calories that get ingested when we start snacking.
Just because something comes from a health food store or looks healthy, it doesn't mean you can eat as much as you want.
Read: DIET FOODS TO AVOID
Eat Fresh
Again, we all know this but it's so easy to reach for pre-wrapped treats and foods. The fact is that the more natural you go, the better your body will feel and you'll be more inclined to stay on a healthy eating plan. Also, you can eat a large filling plate of vegetables, compared to a handful of not filling chips. Of course, we all snack for different reasons, but if we aren't hungry it's much more likely that we won't overeat.
Read: HOW TO EAT HEALTHY WITHOUT TRYING
Be Honest About My Exercise
I have a fitness tracker which I've worn to my ballet class on occasion and each time I was shocked (like fall off my chair, why am I even bothering to exercise kind of shocked), when I saw how little calories I was burning in an hour. I think this happens more often than we'd like to admit. How many times have you gone for a walk, come home completely exhausted and thought that you had really burned a lot of calories and so you comfortably reach for a second bowl of ice cream? Be honest now. It happens. I'm not saying you shouldn't treat yourself, but just know that that's what you are doing.
Be Honest About What I'm Eating
Just like with exercise, it's super easy to swallow a few bites of this or that and not even realize that those are calories going in. This isn't about starving yourself or even limiting yourself, if you are hungry by all means eat. This is about eating mindfully and being aware of what's going in to your month.
Read: HOW TO CURB EMOTIONAL EATING
Remember The Big Picture
In the end, even if there is a bit of a time sensitivity, I need to remember that this is a long term way of looking at my diet and my life. I can put some pressure on myself for a very short period of time, but in then end, we want to always keep these points in mind. Slow and steady wins the race and if you are being mindful of how much you are eating and how much you are moving, then there is no reason why you can't get down a few pounds.
Read: CAN I LOSE WEIGHT AND STILL EAT SWEETS
IF YOU ENJOYED THIS ARTICLE PLEASE SHARE IT AND SIGN UP FOR REGULAR UPDATES

Caroline has been dancing ballet and modern for most of her life. She has worked as an indoor rock climbing instructor, personal trainer and most recently, a top level, fully certified Pilates instructor teaching high profile athletes and Hollywood celebrities.