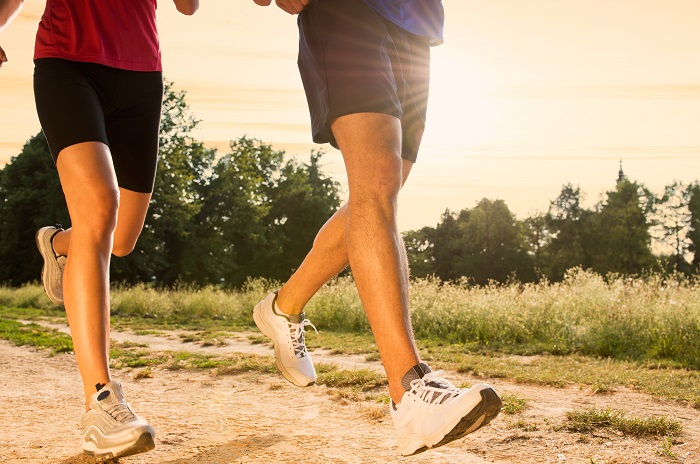 Is running bad for your knees? I started running a number of years ago. I think that it's hard to live in Vancouver and not try your hand at running (and yoga). When it surrounds you day and night, you can't help but take interest and then somehow it just seeps into your bones. Speaking of bones, I can't tell you how often I hear people say that they can't run because it's bad for their knees. I admit that this makes my head spin and my eyes roll into the back of my head. This could be my shortest post yet, if I answer the question simply, "is running bad for your knees?" "NO".  For those of you who are about to raise your hands in protest, "Nooooo". To all those people who have tried to lecture me about why I shouldn't be running, let me say it one more time, running is not bad for your knees!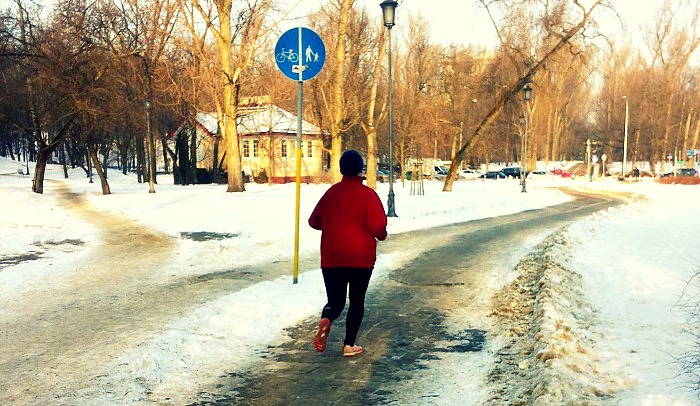 IS RUNNING BAD FOR YOUR KNEES
Osteoarthritis.  Alright, let's go into some detail about this.  If you already have a predisposition to osteoarthritis then you can pick up the phone and thank your parents, because that's genetics. You can, however, still run if you love it. You just need to be more aware of what your body is telling you. If you feel a lot of pain then it's probably wise to stop and to get yourself checked out by a medical professional.
Preventing osteoarthritis. Did you know that running might actually help prevent arthritis in older age? Being healthy and active is your best defence against pain in later years.
Joint pain. There's real joint pain and then there's muscle soreness and discomfort. It can sometimes be tough to know which is which, but not all pain is necessarily bad (more on this in a later post). If the pain isn't severe and goes away quickly, then you can probably continue. Sometimes all you need to do is some strengthening exercises, consistent stretching post runs or even changing your footwear for the discomfort to disappear. The key is to really listen to your body.  Is your body trying to tell you "I'm hurt, please stop," or is it saying "meh, I don't feel like working out now, so why don't we just take a seat on the couch."
Change your route. I personally find that running on asphalt for long periods of time does give me a lot of discomfort. It feels like the asphalt is entering my veins and my legs become as heavy as cement. It's for this reason that I will opt to use a treadmill or run off the beaten path. Park trails and uneven surfaces are perfect for me.
Moderation. Like with everything, moderation is key. Going for a light jog 3-4 times a week for 30 minutes or even 45 minutes is not the same as running an ultra-marathon. Ask yourself how much more stress are you really putting on your joints with some extra activity. Realistically, it's probably not that much.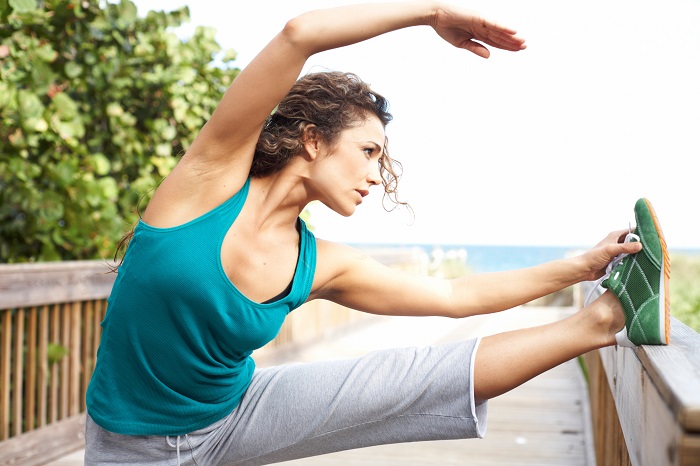 Remember that running isn't for everyone or even for every body type and that's okay. Also, it's a sport that should be started slowly and progressively. Of course, if you have been diagnosed with chronic pain or have injuries then opt for other exercises such as biking or swimming.  The fact is that stressing or impacting our bodies makes them stronger and moving is always better than being sedentary.
What's your favourite type of exercise?
*For more on is running bad for your knees follow me on pinterest and intagram*


*images courtesy of Dollar Photo Club