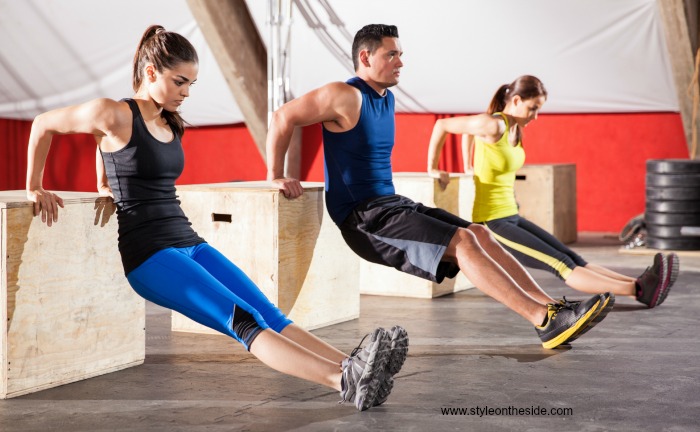 Your at home workout routine. Last week we talked about how to incorporate exercise into everyday, but what if you have an extra 15, 20 or even 30 minutes to spare? This is your perfect opportunity to sneak in a great, total body workout with no equipment. This is a workout I used to recommend to all of my clients, because it can be done on a mat (or even your carpet) and has many variants  so it works for any fitness level.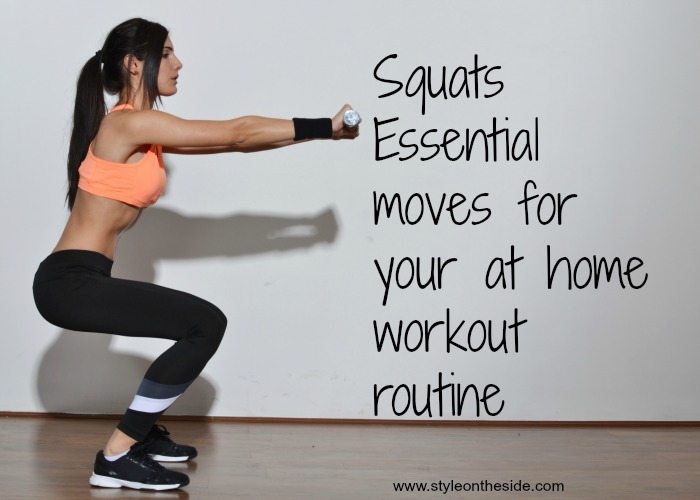 YOUR AT HOME WORKOUT ROUTINE
Sit Ups. There are so many different types of sit ups that everyone can find their perfect version. Let's start with a basic variety. Lie on your back with your feet flat on the floor, hip width apart. Place your hands behind your head and slowly curl up a few inches off the floor. Your hands are there to support your neck.  Be careful not to yank on it. In addition, don't lead the movement with your head, instead picture a pencil just under your breast bone. You are curling over the pencil and holding this position for 3 and lowering back to the ground. Your gaze should be just above your knees with your slightly lowered. Start with 3 sets of 15. Once this becomes easy, add some gentle pulses at the top. Start with 5 and work your way up to 10. Remember to keep your glutes relaxed. This is a workout for your abs and not your butt.
Part two of your sit ups is to add  rotation to the movement. While keeping your knees pointing straight up to the ceiling add a twist as you curl up and follow all the same steps as above.
Push ups. These are one of my favourite exercises as they work your whole body. Alignment is the key factor to doing a proper pushup. The more you do, the better. If they hurt your back or you cannot do one, you have several options.  Start with your knees on the floor or try holding a plank (on bent elbows if your wrists can't support your weight).  Remember to keep your shoulders down and keep those abs engaged. If you are doing the plank option, try to keep your inner thighs gently together for an added bit of burn. With push ups aim for 10 to start and then work your way up. For the plank option, try holding it for 15 seconds and work your way up to 1 minute.
Squats. This is such a great exercise and so painful. Squats are fairly self explanatory, but there are a few things to remember. First, really watch your form. If you can do them in front of a mirror, that's a good option. Stand with your feet hip width apart and make sure your toes are pointing forward. As you bend your knees, watch that they are over your toes and not rolling in or out. You want to keep those muscles balanced and working together. Make this move harder by holding the squat for 10 seconds. Want to add some weight? Simply hold a large water bottle in each hand. Another great option is to hold a squat with your back up against the wall. As always keep those abdominal muscles lightly engaged.  3 sets of 20 is a great start.
Balance. I'm a huge fan of any exercise that forces balance. These are functional moves and no matter how old you are, having good a balance is vital to keeping injuries at bay. For many of you, this simply means standing on one foot. Lift one leg in front of you and hold. If you find yourself wobbling uncontrollably, simply focus on spreading your toes (this will give you a wider base to stand on). Then feel like your head is reaching for the ceiling, while you gently engage those abs. So not only is this a balance exercise, but it's also functional for those core muscles as well as strengthening your ankles and feet.  Try to hold this position for 10 seconds and repeat 3x on each foot.
Triceps Press. I have a love hate relationship with my arms. They are fairly decent and I hate working them out, but I know I have to. Some of the best triceps exercises are simple dips. Start with your knees bent, working your way up to straight legs. A few key factors to remember are: keep the glutes lifted and engaged, your elbows should be pointing backwards and keep those shoulders away from your ears. Aim for 3 sets of 15 and repeat 2-3 times, depending on time and level.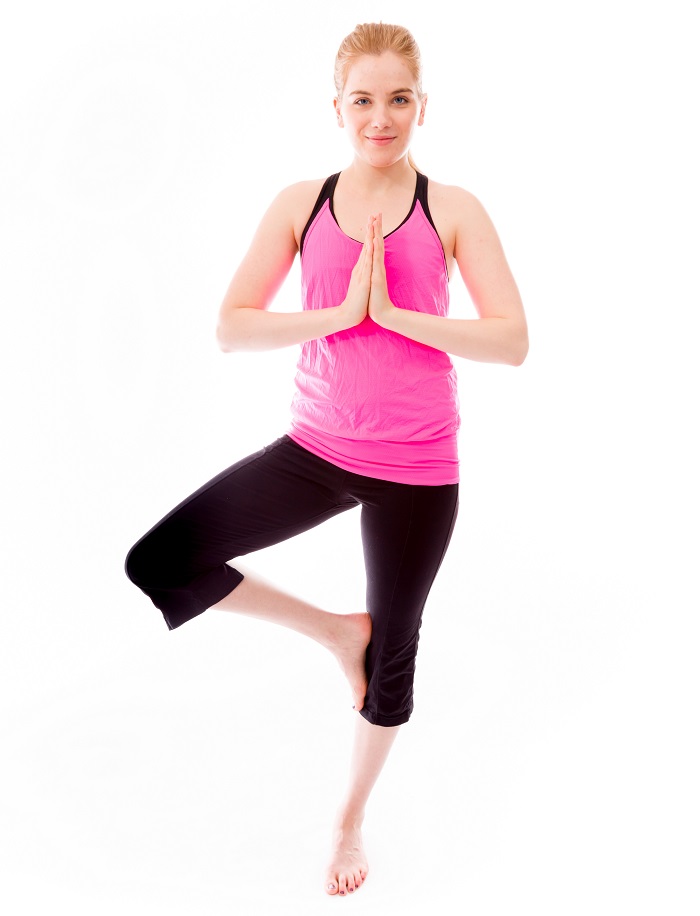 Now you have no more excuses not to get off the couch. These are all simple moves that can easily be modified to suit every level and body type. Just remember, if you are new to working out or have had a recent injury, it's a good idea to visit your doctor before embarking on a new exercise routine. Do these exercises regularly for the next month and you'll notice a change in your body in no time.
Do you workout at home? If so, are there any workouts you'd like me to cover?
*For more on your at home workout routine follow me on instagram and pinterest*