OCTOBER FASHION BEAUTY AND FITNESS PICKS
Every fall I love to stock up on some new pieces that will take me through winter and inspire me every day.
FASHION
A new hat. I can't get enough of this accessory. Not only do they keep my hair in check when it's windy and protect me from sudden fall rain storms, but they also set me apart in a crowd. Give me a floppy brimmed fedora any-time. If you already have one (I'm assuming many of us have one in black), go for a jewel tone that will brighten a pale winter complexion.
A new sweater. Who ever has enough cozy sweaters this time of year? I love a chunky cropped knit that can easily be layered over a thin tank.
New ankle boots. I always love a pair of ankle boots.The buttons on this pair give them a military inspired look, elevating them to a whole new level. Wear them with your favourite jeans or a dress.
A new tote. Okay so I may already have a great collection of bags already, but who doesn't need a new tote. I would choose a classic one with some interesting hardware, that will be great long term investment piece for work or play.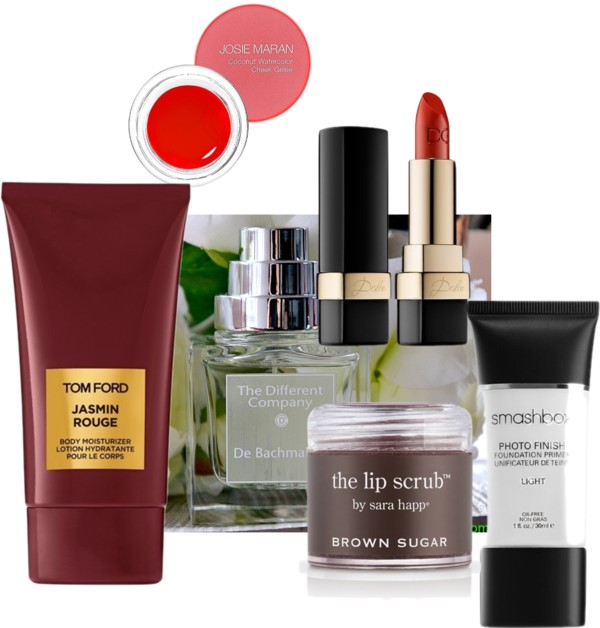 BEAUTY
A lip scrub. Holiday season is just around the corner and I'll probably be whipping out the red lipsticks, so it's vital that my lips are ready for them. A gentle scrub several times a week will do the trick.
A new lipstick. There's something about buying a new red lipstick that puts a bounce in my step. I'm loving this matte shade from Dolce & Gabbana. For day, I can dab a little bit on with my fingers for a more muted look and for night I can opt for full glam. Even better, it will carry me right through the upcoming holiday season.
A new blush. Of course, I can't wear the same blush that I would in the summer. I love this light formulation from Josie Maran and the coconut water just sounds like it's packed with healthy goodness for my skin.
A new body cream. This time of year my skin starts to crave extra moisture. A rich, scented body cream is the ideal addition to my beauty arsenal enveloping me in a sensuous blanket. While a spicy oriental may be too strong for me in an actual perfume, it's ideal in a cream.
A new primer. Now that the summer heat is gone, I like to add a primer to my makeup box. This one from Smashbox is a long time favourite because it's oil free formula goes on light and it perfectly prepares my face for a flawless makeup application.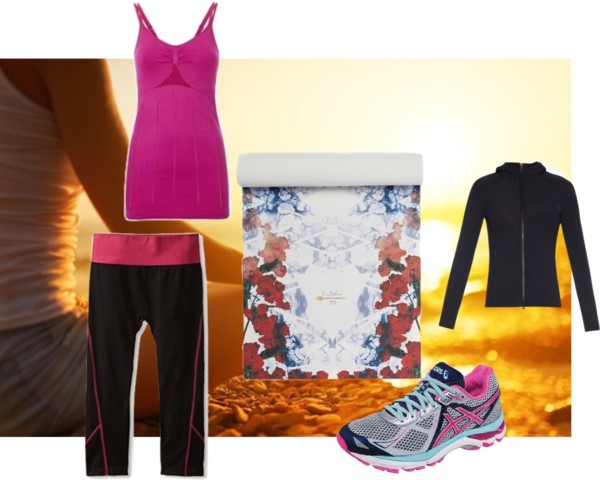 FITNESS
A yoga mat. I've always owned black yoga mats, but doing my morning stretches on a printed one is so much more fun.
Workout pants. I've worn shorts for my workouts all summer, but now it's time for something new. Black pants with a streak of colour are just what I need to get me through the upcoming winter months. I like my pants to have some versatility and I'll probably wear them to the gym and to a Pilates class.
Workout tank. Everyone needs a bright workout top, it's so much more fun to throw on in the morning than a boring black one.
Workout jacket. A fleece jacket is ideal for when I'm running to the gym or going for a winter hike. It's also great as a layering piece if I decide to do a winter run.
New running shoes. The rough estimate is that you should be replacing your running shoes every 300-500 miles (or sooner if they are wearing down) and mine have just about had it. For winter, I like a pair that are bright with reflective stripes.
What are some of your favourite fall things?
For more, don't forget to follow me on INSTAGRAM and PINTEREST
IF YOU ENJOYED THIS ARTICLE PLEASE SHARE IT AND SIGN UP FOR REGULAR UPDATES


Caroline has worked with international designers in fashion retail and completed professional makeup courses when working in the beauty industry. Her love of writing, photography and film inspired her to work at the Canadian Film Center and then to earn a BFA in Screenwriting. In addition to her blog, Style On The Side, you can see her work in Huffington Post Canada and other international websites.