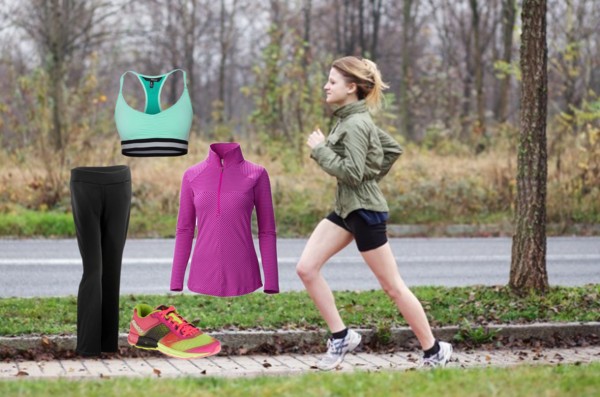 Cute workout gear for every body shape. When I was teaching Pilates or personal training, I always made an effort to dress in cute workout clothes so that I could be an example to my clients. Now that I don't teach, I find myself throwing on an old t-shirt and ratty shorts and not really thinking much about how I look (except makeup, I always wear a little bit when I'm working out). To be honest, my workout doesn't really suffer but on the other hand, if I'm happy with the way I look I might be more likely to actually go to the gym, which goes a long way to making me Feel Confident When Working Out (read more about that here). The good news is that everyone and every body shape can look cute at the gym.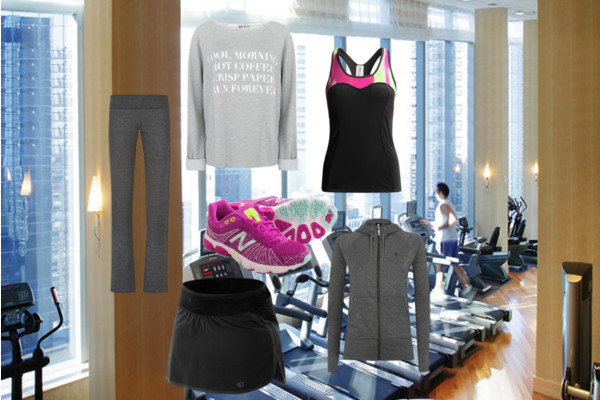 CUTE WORKOUT GEAR FOR EVERY BODY SHAPE
Apple. Personally I've never liked to draw attention to my mid section, so I always opt for this style. If you are like me, then look for tops that cinch around your hips and leave a bit of room around the stomach. I balance this out by choosing tighter fitting legging or shorts to show off my legs.
Pear. Draw attention to your neckline and shoulders by looking for brighter colours and bold patterns.  A cap sleeve is a also a great choice to show off your upper half. There are so many different pant styles to choose from, so look for flares or wider leg shorts. If you are trying to minimize your hips then it's probably best to stay away from stripes on the bottom half of your outfit.
Rectangle/ruler. Look for pretty details like drawstrings which will give your top some ruching and play up your femininity.  You can also opt for shorts or pants with a brightly coloured stripe down the side or girly ties that will add some curves to your lower half.
Hourglass. Show off your curves by choosing v-neck tops that come in at your waist. Flared shorts or even a skort will give you a great shape. If you prefer pants, opt for a capri with a side detail.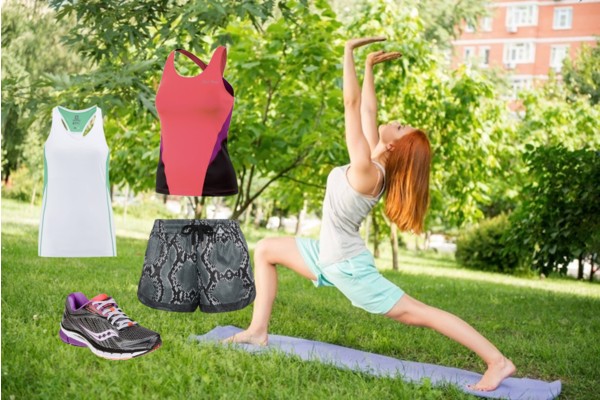 As you see, the same suggestions to picking the pieces that flatter you best apply here, just as they do to your regular wardrobe. There is one major difference, however, you can look for brighter colours and patterns that you might not otherwise wear in your "real life". The key is to feel comfortable in what you've picked. You don't want to be tugging and pulling on your clothing because you need to be focusing on that workout. If you need some more tips on what to look for in workout clothes then check out this article.
What's your favourite workout outfit?
Find your next workout outfit here:
For more don't forget to follow me on INSTAGRAM and PINTEREST
IF YOU ENJOYED THIS ARTICLE PLEASE SHARE IT AND SIGN UP FOR REGULAR UPDATES



[starbox id=11]