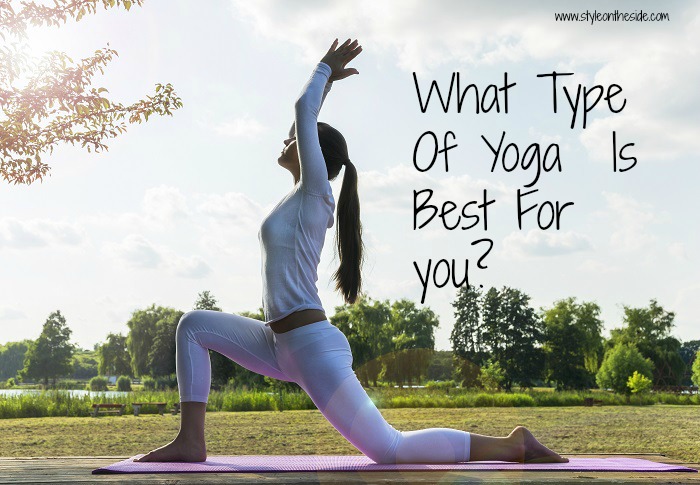 Which style of yoga is best for you. Although my heart is first and foremost in Pilates (hey it's why I became an instructor) I really love taking Yoga classes whenever I can. The movements remind me of ballet and I always leave feeling stretched out and stronger. Not all yoga classes are created equal, however. Sure, much of the time how a class is structured is up to the individual instructor, but I definitely have types of classes I prefer over others.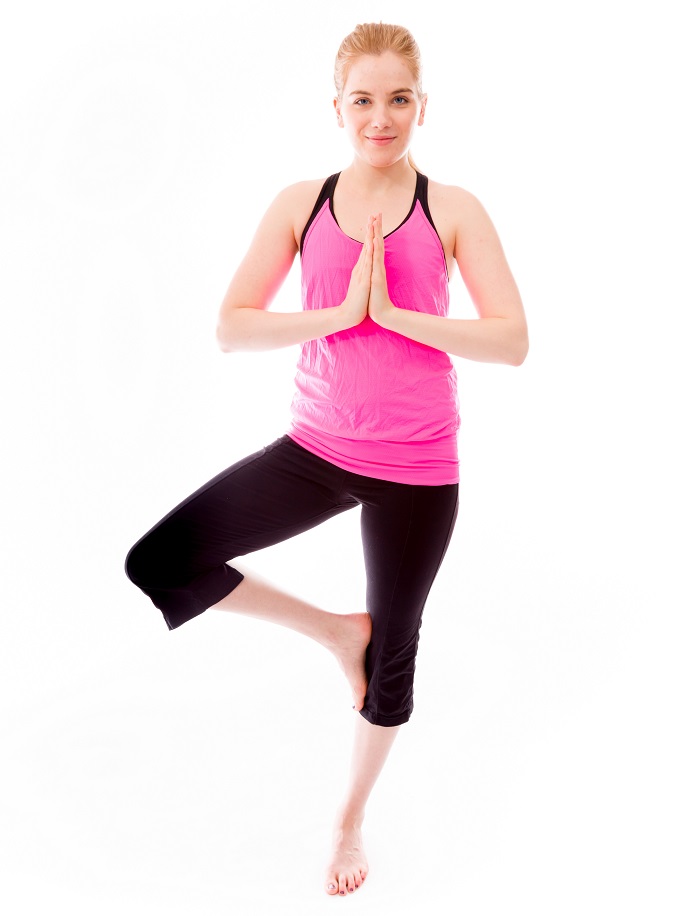 WHICH STYLE OF YOGA IS BEST FOR YOU
Hatha Yoga. If this is your first attempt at yoga, then a Hatha class is a great option to start with. A slower paced class, it focuses on using your breath and incorporates props to facilitate the poses. There are a number of yoga styles that fall under this heading and my personal favourite is Anusara, which actively flows from one pose to the next, while paying very close attention to alignment.
Iyengar Yoga. If you are working through some old injuries, than this is the yoga for you. Iyengar instructors will walk you through the poses with a lot of focus given to alignment, as the instructors are usually trained in biomechanics. Unlike a flow yoga, Iyengar gives you time to get into each pose.
Ashtanga & Power Yoga. As the name suggests, this yoga is for you if you are looking for a power workout. Each movement flows from one pose to the next in quick succession. In addition to power house poses, this type of yoga is a wonderful addition to your regular cardio routine.
Bikram Yoga & Hot Yoga. These two are often substituted for each other, but in fact they are not the same. Bikram yoga is a series of 26 poses, done in a room above 100 degrees Fahrenheit. Each class is the same and all instructors are trained at a certified Bikram center. In hot yoga, the temperature of the room varies as does the pose sequence and the length of the class. Whichever class you choose, be prepared to sweat.
Yin Yoga. If you are looking for a long slow stretching session, then this style is for you. I like a Yin class after a long stressful day, when you just want to go to bed. Poses are held for about 5 minutes or more and there's a lot of attention given to deep breathing.
Kundalini Yoga. This type of yoga infuses spirituality and philosophy into each movement.
Tips. If this is your first time working out in a while or you are new to working out or coming off an injury, then it's wise to let your instructor know ahead of the class. They will be able to provide you with modifications or alternate movements.
Never shy away from using props in a yoga class. The blocks, belts and other small equipment are there to help you succeed in having the best possible class. Keep in mind that this is just a basic overview of what you can expect in a class. Each instructor is different and with a different energy, so don't be discouraged if you don't love the first class you attend.
Do you do yoga? If so, what style is your favourite?
*For more on what type of yoga is best for you follow me on instagram and pinterest*