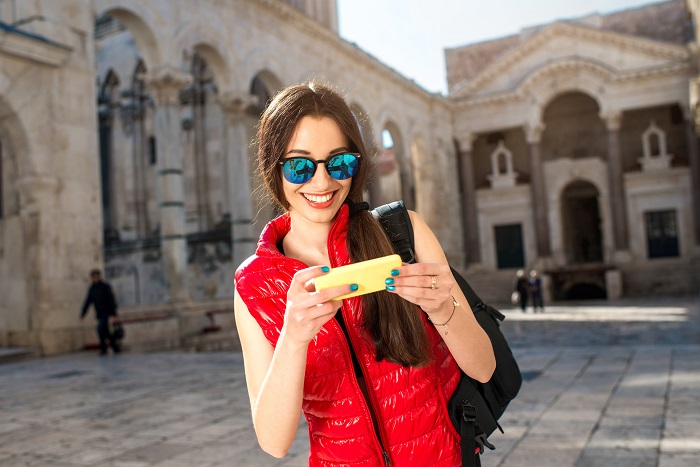 How to wear athleisure. So I've been observing this trend for a while now and it really does seem like it is here to stay. While a part of me is secretly cheering that I get to wear my sweats and running shoes all the time, another part of me is kind of sad because I do love beautiful clothing and really, should we all look like we are heading to the gym all time?
Having lived in Vancouver for 14 years and working in the fitness industry, the bulk of my wardrobe consisted of sweats in varying degrees of stylishness. Most of the time I really was going to either work, the gym or taking my dog for a walk on the seawall. When I moved to Europe, there was a sudden scramble to get used to wearing "real" clothes again. The surprisingly large amount of cobblestones, however, are a different story and if I'm going for a longer walk then shoes with some support are a must.
In the past two years, I've noticed an increase in runners and yoga goers and rollerbladers on the streets. This has naturally increased the amount of people wearing their sweats on the streets. So all of this is fine and good if you truly are going to the gym or a fitness class or if you are a supermodel or actress or if you are 20, but can we really get away with wearing athleisure as we start getting older?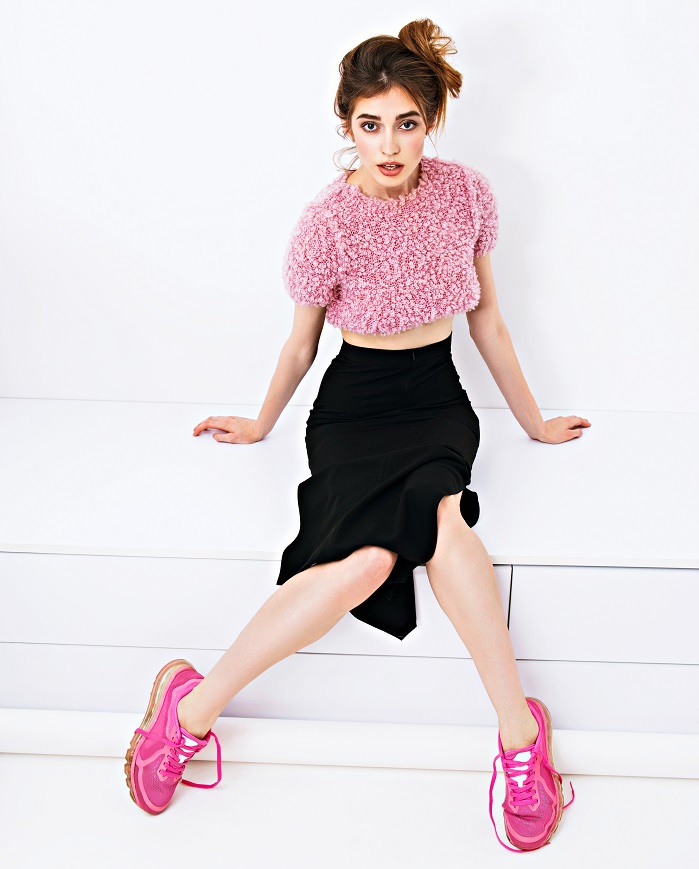 HOW TO WEAR ATHLEISURE
Consider fabrics. Sorry, not just any old fabric will do. Now, if we could all wear luxurious cashmere hoodies that would be great, but it's probably not going to happen. You can, however, find more expensive looking fabrics that won't stretch and lose their shape or pill.
Consider fit. Big and oversized pieced will just make you look frumpy and while they may be comfy for the gym (you should see the t-shirt I run in), it just doesn't work for the street or your local coffee shop.
Choose new pieces. Here's the thing. Take a close look at the thousands of athleisure outfit images on social media. The people wearing them almost always look like they've stepped out of a store. It makes perfect sense that your old, grungy gym wear just won't do. Depending on what you wear, however, you might be able to get away with some newer yoga wear.
Pair carefully and sparingly. Wearing head to toe athleisure always looks great in photographs, but somehow I don't buy that it really translates into everyday life. Changing out one item of clothing, however, is a great idea. You can do anything, from throwing on a hoodie with an otherwise regular outfit to swapping out a pair of flats for some fun sneakers. Just be bold and have fun with it.
Fake it. There are still plenty of ways to adopt a sporty look without actually wearing workout clothes. Comfy, colourful sneakers are always a great bet, but choosing bright, colour blocked pieces can also work. Look for bold patterns and textures and high-tech fabrics to combine them with softer pieces that contrast to give you a great sporty effect.
Do you see a pattern here? I'm pretty sure I've written a similar post taking about how to build the ideal wardrobe. The basic rules don't change, whether you are building a capsule wardrobe, a work wardrobe or a fitness wardrobe. Fit is always going to be your primary factor and past that, have fun with your wardrobe. After all, it's there to make you feel good and give you a boost of confidence.
What's your favourite style to wear?
For more don't forget to follow me on INSTAGRAM and BLOGLOVIN
IF YOU ENJOYED THIS ARTICLE PLEASE SHARE IT AND SIGN UP FOR REGULAR UPDATES

images courtesy of DollarPhotoClub


Caroline has worked with international designers in fashion retail and completed professional makeup courses when working in the beauty industry. Her love of writing, photography and film inspired her to work at the Canadian Film Center and then to earn a BFA in Screenwriting. In addition to her blog, Style On The Side, you can see her work in Huffington Post Canada and other international websites.