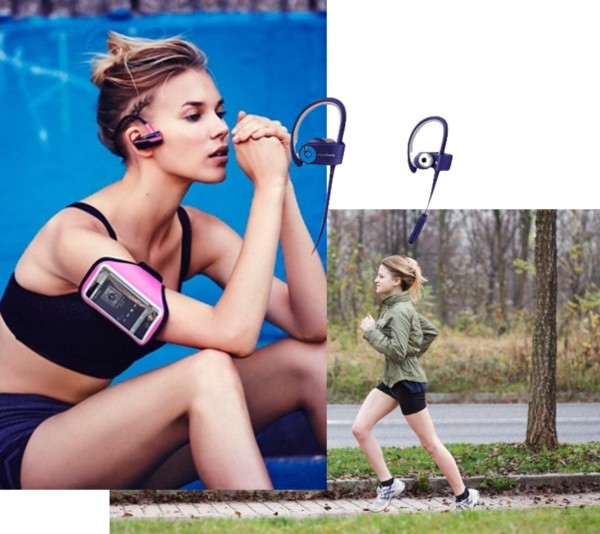 Fitness fanatics shopping guide. As many of you know, I spent a lot of time working in the fitness industry and that meant my closets were stocked with an abundance of workout gear and fitness gadgets. In fact, there were often times when clients would see me on the street and were shocked that I had "real people clothing." After leaving the industry, for the most part, I quickly realized just how expensive all of that stuff can be. When you are buying regular clothing and then you need a workout wardrobe on top of that it can really add up. I, for one, am always open to receiving some great fitness based items.
FITNESS FANATICS SHOPPING GUIDE
Ear buds. I pretty much can't do a cardio workout without music (the routine seems unnatural to me and I'm completely in awe of people who can zone out without distractions). My earbuds are a must have and what I'm convinced, makes or breaks my workout. The pair I currently own were a bit of an investment, but I've had them for years now and they are perfect. Look for earpieces that are specifically designed for high-impact activity and keep in mind that everyone's ears are different, so make sure that the buds come in different sizes.
Gym bag. Gone are the days when you need to stuff smelly sweaty gym clothes with your work or school things, or worse yet, carry an ugly tote. Gym bags are so stylish now that you'll be looking for even more excuses to go to the gym. Look for bags that are easy to wash and with many pockets. Some models come with special pouches for the sweaty clothes so that they don't mix with your other gear.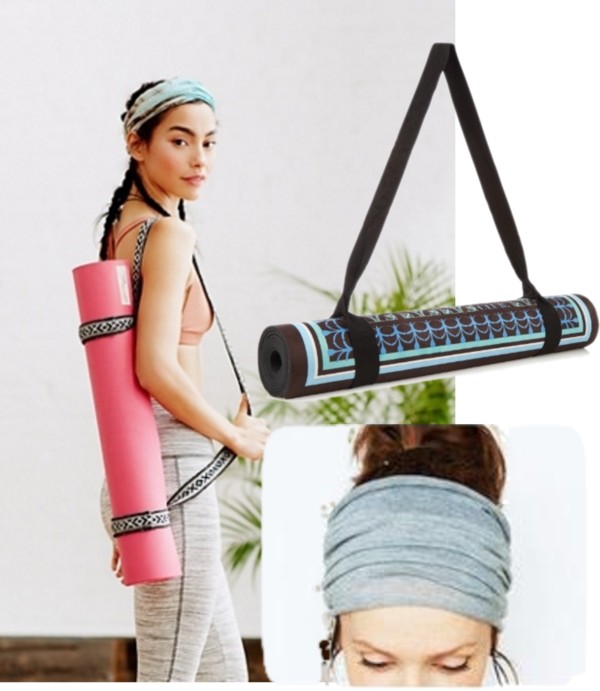 Sport specific items. Ballet is my passion, but I go to class in addition to going to the gym and that makes for even more clothing that I need. A total luxury in my case are warmups so I would be sure to welcome them this upcoming holiday. The same goes for any sport the recipient is in to. Look for any sports specific accessories that you can't ever have too many of.
The accessories. There are always those things that you don't buy for yourself because they might be more of a splurge item. If you know someone who occasionally goes to yoga but always rents a mat, I'm sure they would appreciate their very own. Choose one with a cool print so they think of you every time they attend class. Headbands are a small but significant item. I have hair that's too short to pin back, so I'm always looking for great, very wide fabric bands to hold my hair back. I was skeptical of running socks until I tried them and now I am a convert. How does one even attempt to run without the gentle padding that just seems to hug your foot in all the right places? Again, this is something that can add up and would be a very welcome gift.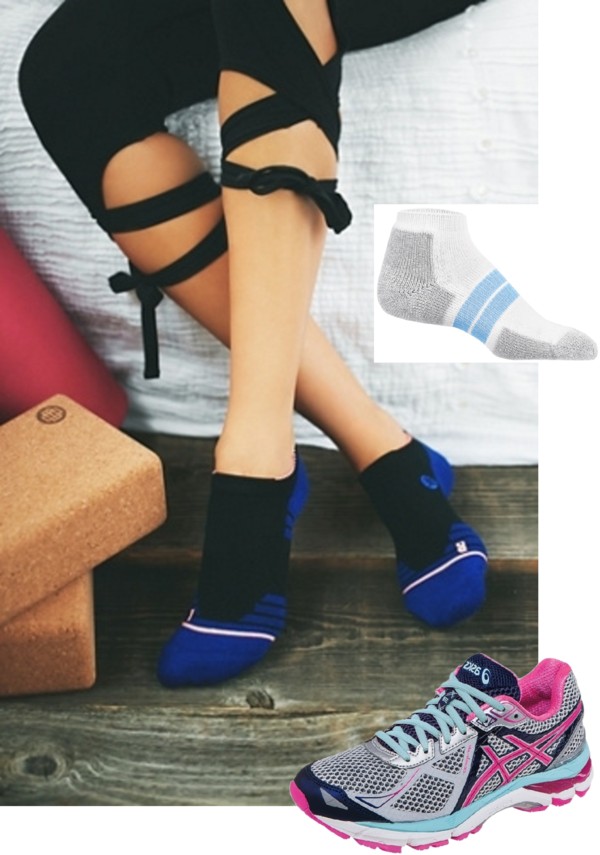 What kind of fitness based gift would you like to receive?
Shop fitness gifts here:


For more don't forget to follow me on INSTAGRAM and PINTEREST
IF YOU ENJOYED THIS ARTICLE PLEASE SHARE IT AND SIGN UP FOR REGULAR UPDATES


Caroline has been dancing ballet and modern for most of her life. She has worked as an indoor rock climbing instructor, personal trainer and most recently, a top level, fully certified Pilates instructor teaching high profile athletes and Hollywood celebrities.