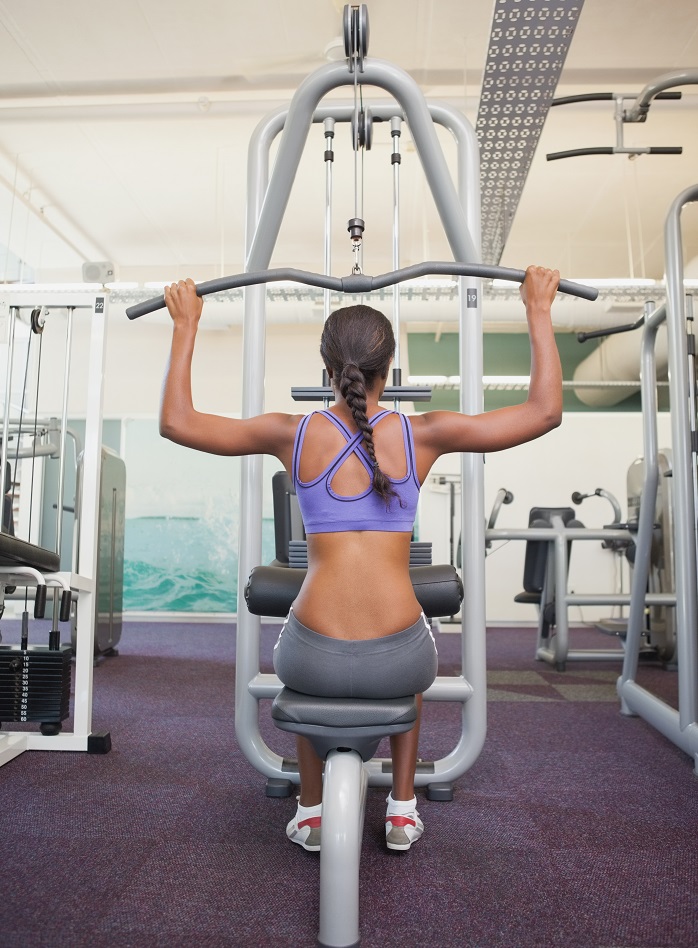 A beginners guide to gym equipment part 2.  Last week was an attempt to demystify some of the leg machines that you see at your local gym, so today let's examine the arm and upper body machines.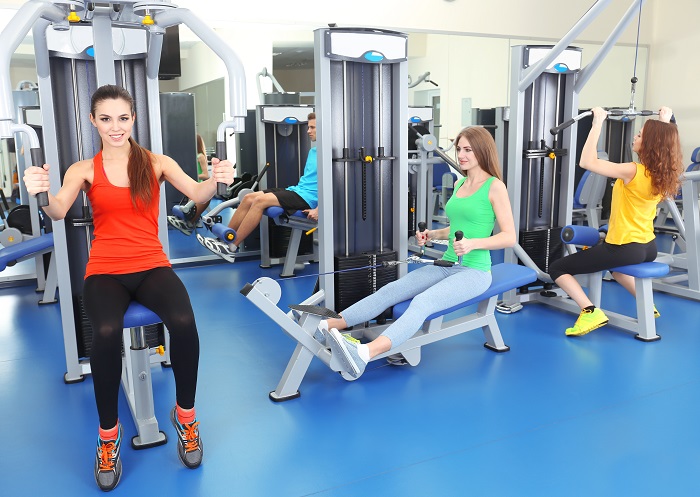 A BEGINNERS GUIDE TO GYM EQUIPMENT PART 2
Lat Pull Down Machine. This machine works your upper back muscles and is not unlike a chin up, except that you don't have to actually lift your body weight.  I'll be honest that it often pains me to see people working out on this machine, as they jerk their bodies backwards and forwards, often grunting and looking like they are in pain.  When adjusting the seat, ensure that your feet are flat on the floor and that you are sitting up straight. Then, standing up, grab the bar with your hands wider than shoulder distance apart. As you sit, pull the bar down to roughly chest level, then let it up in a controlled manner and keeping your shoulders down. Focus on isolating your back muscles and engage your abdominal muscles to keep your body still. Unless you are working with a trainer, it's probably best not to pull the bar behind your head. Start with a light weight and work your way up. You should feel fatigued after 8-10 reps.
Seated Overhead Press Machine. This machine works your deltoids and upper back muscles. Start in a seated position, upright with your abdominals engaged. The bar should be around shoulder height. Exhale as you press the bar upward. Remember to keep your shoulders down and really focus on a controlled movement. This is one one of those fantastic exercises which will help protect your shoulders as you age, when simple tasks like lifting a box or putting away some plates may become a challenge. As with all shoulder exercises, pain is not good, so start with a lighter weight and work your way up.
Pectoral Machine (Peck Deck Machine). This machine works your chest or pectoral muscles. Start by sitting upright and leaning gently against the backrest. Keep those abdominal muscles engaged and your arms bent at a 90 degree angle as you gently squeeze the pads in front of you, without letting them slam together. Release in a slow and controlled movement.
Chest Press Machine/Incline Press/Flat Press. This machine(s) works your chest muscles. In most gyms you'll see three variants of this machine, which work a number of your upper body muscles including your pectorals, triceps, lats and deltoids. When starting the movement, make sure that your hands are in-line with your chest and keep your stomach muscles engaged.  There's a lot of discussion about which of these machines is best, but for the average gym goer, it's probably easiest to stick with the flat press.
Cable Cross Over Machine. This machine is a post in itself, as it is so versatile. You can do pretty much every exercise I've mentioned on this machine. It's just a matter of adjusting the pulleys and the weights and suddenly you have a whole body workout.  What I like best about this machine, is that you have the control of machines but the freedom of free weights. Your core gets an additional challenge, since the exercises are performed standing upright.
Seated Row Machine. This machine works your mid back muscles. Start your workout by sitting upright, stomach muscles gently engaged and your gaze forward, keeping your ears between your shoulder. As you pull your arms back, feel your shoulders squeeze together without arching your back, then slowly return to your starting position.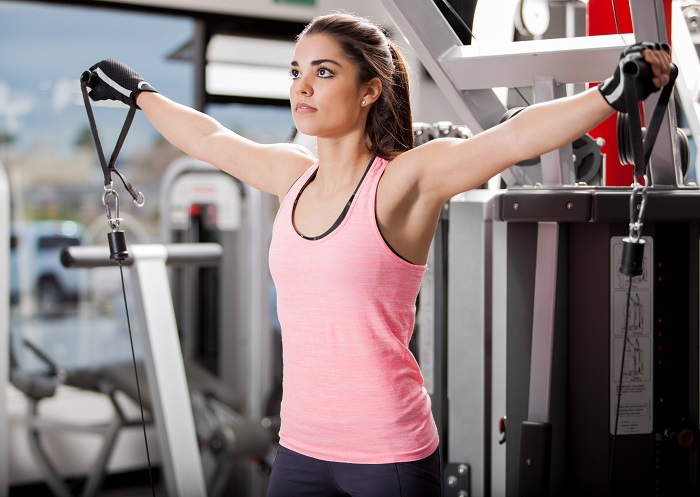 Tips. Remember that for each machine and each arm motion, you are using your muscles in a slightly different way.  If you are unsure about the movement, put the machine on the lightest possible weight and try the movement. If you feel that you are jerking your body forward or back, adjust the seat. You can usually move it backward or forward so that the machine matches your range of movement. Never lock your arms when straightening them and always use your breath exhaling on exertion.  Keep your motions slow and controlled and add more weight in small increments as needed. Your upper body is comprised of many small muscles that don't always like to engage when they should. Most of all, don't be afraid to ask for help that's what the staff is there for!
What's your favourite upper body exercise?
*For more on a beginners guide to gym machines part 2 follow me on instagram and pinterest*



*images courtesy of Dollar Photo Club