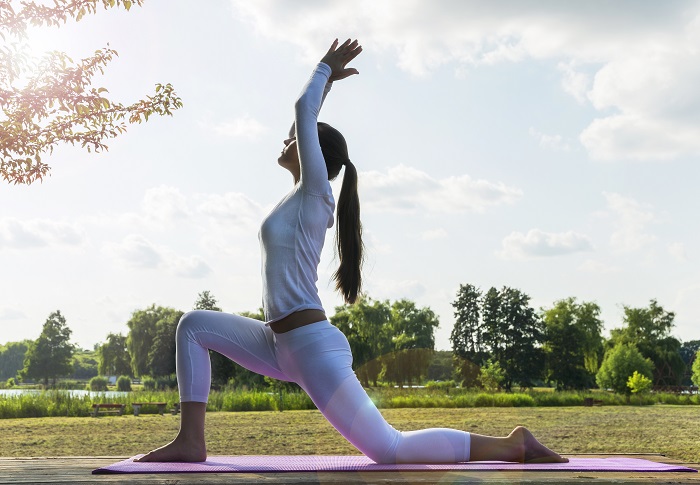 Yoga VS Pilates which one is for you. Let me begin by saying that I am a fan of both practices and I feel that you can absolutely incorporate either one (or both) into your workout regime. That being said, Pilates has been a big part of my life for about 20+ years, first as a student then as an instructor. Also, I'm looking at the classes that you would take at a dedicated Yoga or Pilates studio and not the ones you would take at the gym. Let me be clear, I taught Pilates mat classes at the gym and they were great, but deep down I'm a big believer in the equipment this discipline uses and that you aren't getting the full benefit unless they are a part of the workout. The same goes for Yoga.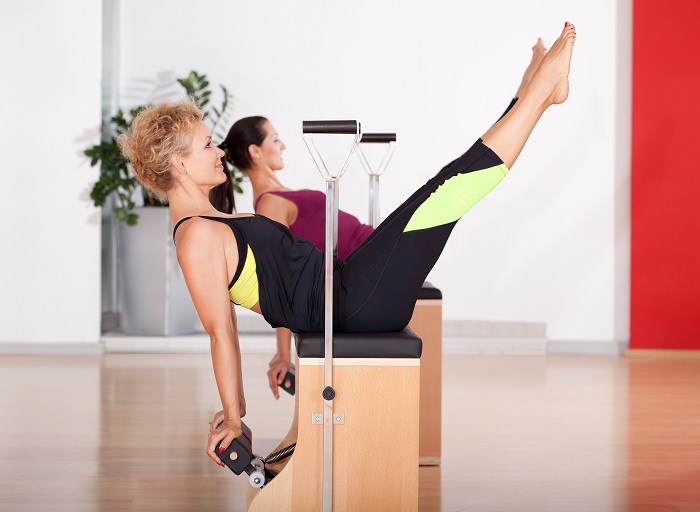 YOGA VS PILATES WHICH ONE IS FOR YOU
Different roots. Yoga is an over 5,000 year old practice that originated in South East Asia. It has since evolved, adapted and changed as many cultures took hold and helped shape it into the practice we see today. Pilates is much newer, having been developed in the 20th Century for rehabilitation purposes, by a man named Joseph Pilates.
Different focus. While there is a fair amount of overlap between the two practices, I would say that I go to Yoga when I need to calm my mind and I choose Pilates when I need some physical rehabilitation (in fact, it was a bad hamstring tear that first sent me to the Pilates studio). A good yoga class really pushes me to focus inward, while a good Pilates class pushes me to think of my muscles, as I work my way through the exercises.
Different breathing. While both disciplines focus on breathing, they differ quite significantly. In Pilates, you are taught to breathe into your rib cage and back, while keeping your abdominal muscles engaged. Yoga, on the other hand, teaches very deep or "belly" breathing techniques.
Different stretching.  I get frustrated when people say that Yoga focuses more on flexibility than Pilates, because this is simply untrue. What it does, however, is work on it in a different way. Yoga has more direct stretching by holding deep poses, whereas Pilates focus on relaxing your "big" muscles and engaging your supporting ones, which in turn helps to increase your flexibility. For the record, you do not need to be flexible to try either one.
Different equipment. While some yoga classes use small props such as straps and blocs, Pilates has a whole range of equipment to choose from. From reformers, to chairs to cadillacs and other small apparatus, each piece is specifically designed to help increase strength, balance and flexibility.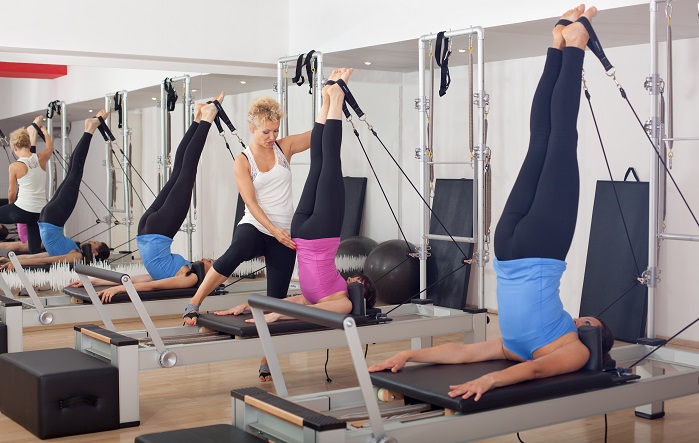 Keep in mind that as yoga and Pilates styles differ, so do instructors and therefore this can only be a generalization of the two workout disciplines. I have taught Pilates classes using hand weights and other unconventional props when the moment called for it. There is so much more to each discipline and I encourage you to try them both in order to decide which one works best for you. Remember that a single class will only scratch the surface of these practices so give them both a fair shake before making up your mind.
As the great debate continues, which do you prefer, yoga or Pilates?
*For more on yoga vs Pilates which on is for you follow me on instagram and pinterest*


*images courtesy of Dollar Photo Club