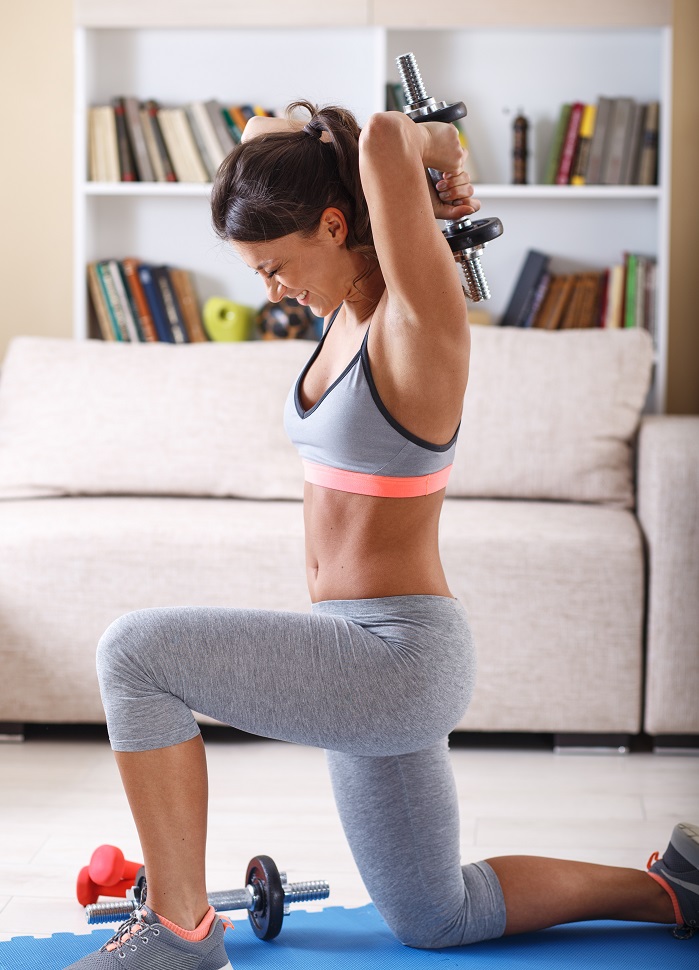 Home Gym Must Haves. In an ideal world, we'd all live right next door to a gym (or have one in our condo towers – I can't stress what a luxury that is), the monthly membership would be pennies and we could wear whatever we want without the stress of having to look appropriate. Sadly, life isn't like that for most of us and it's pretty normal to want to sleep in or just go home after work rather than hauling yourself to the gym. I get it, I really do. The good news is that it's not too hard to create your own very effective gym right at home.  Depending on how much space and budget you have, you can make it as compact or as grand as you want.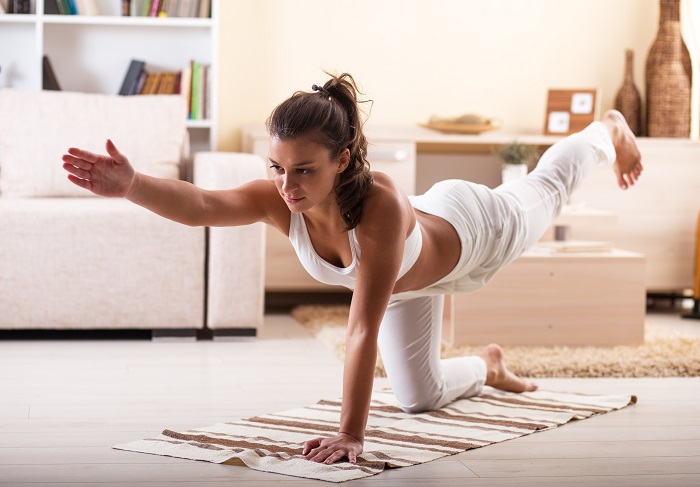 HOME GYM MUST HAVES
Dumbbells. Yes, you will need some weights. It doesn't have to be anything crazy, but unless you are a beginner you probably won't really need the 1 or 2 lbs ones (as pretty as they are). Instead, make sure that you have some that go up from 7lbs to 25lbs. If space is a concern, consider getting the all-in-one, adjustable dumbbells. Still not sure about weight lifting? Then read this: Why Women Need To Lift Weights.
Exercise Mat.  When buying a mat for a home gym, make sure that you look for a padded one. While yoga mats are great for yoga where you need a thin and sticky surface, they won't offer enough protection for your body if you are doing cardio or Pilates. If you have plenty of space, consider getting a couple of specialized rubber gym tiles.
Jump rope. Cardio can be tough to fit in, but just 10 or 15 minutes with a jump rope will get your heart pumping. It's easy to sneak in a few minutes throughout the day.
Swiss ball. Use it for stability exercises or hold it between your ankles for an extra kick to your ab workout. However you use it, a ball is a great prop to have around. To get you started on an abdominal workout, checkout this Killer Abs Ball Workout.
Medicine ball. This is another great way to add some weight training to your workout. Hold a medicine ball while doing squats or lunges. Hint, use it in conjunction with the bosu for an all over body burn.
Gliders. Okay, so you could probably live without gliders but there's just something so fun about using sliding discs when you are doing lunges. Hey, if it gets you moving then I'm all for it.
Foam roller. Although the foam roller is probably the ultimate cool down prop (there's nothing quite like rolling out sore muscles after a great workout), it's also an amazing tool for performing abdominal workouts, leg workouts and upper body workouts. To get you started, here's a Killer Foam Roller Workout.
Bosu ball. This is a bit of an extra, but a very versatile piece if you can get your hands on one. Whether you are doing squats, push ups or abs, it will take your workout to the next level.
Chin up bar.  Pull ups and chin ups are some of the hardest exercises (well, for me anyway, I've never been very good at them) but they are extremely effective and will give you a fantastic upper body workout. Not only that, but a chin up bar will also double as a something for your resistance bands when performing other upper body exercises. Just stay away from chin-up bars that mount on your door frames, as they tend to be unstable and may even damage your home.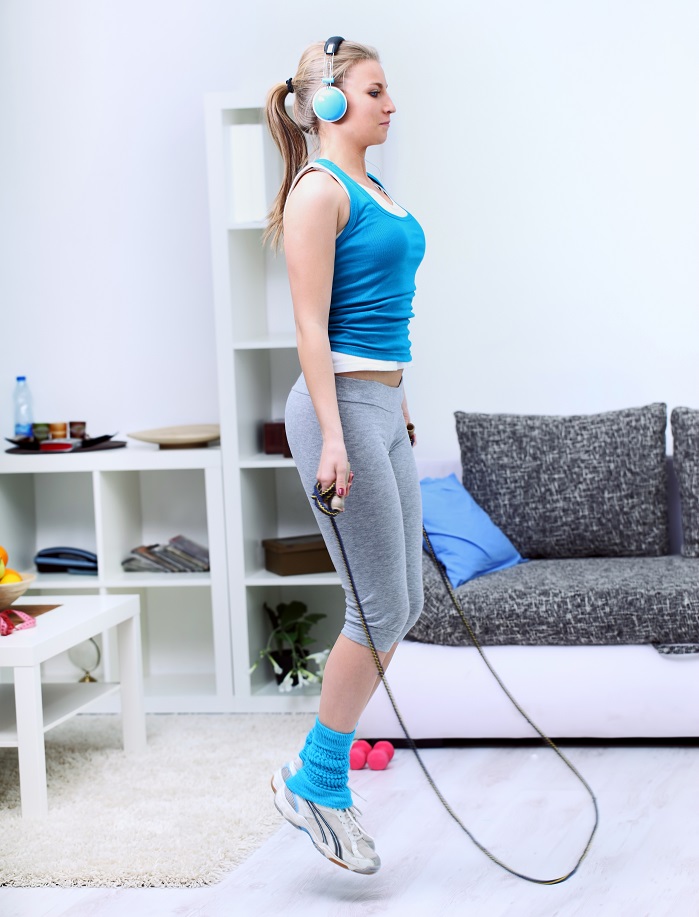 Not everyone can get to the gym and not everyone wants to and I get that. I also understand that you won't necessarily have a whole hour to put aside, even if you do have all of these props at home. What you can do, however, is put in a few minutes here and there which over the long run will add up.
Do you ever workout at home?
Create your home gym now!

For more tips don't forget to follow me on INSTAGRAM
IF YOU ENJOYED THIS ARTICLE PLEASE SHARE IT AND SIGN UP FOR REGULAR UPDATES