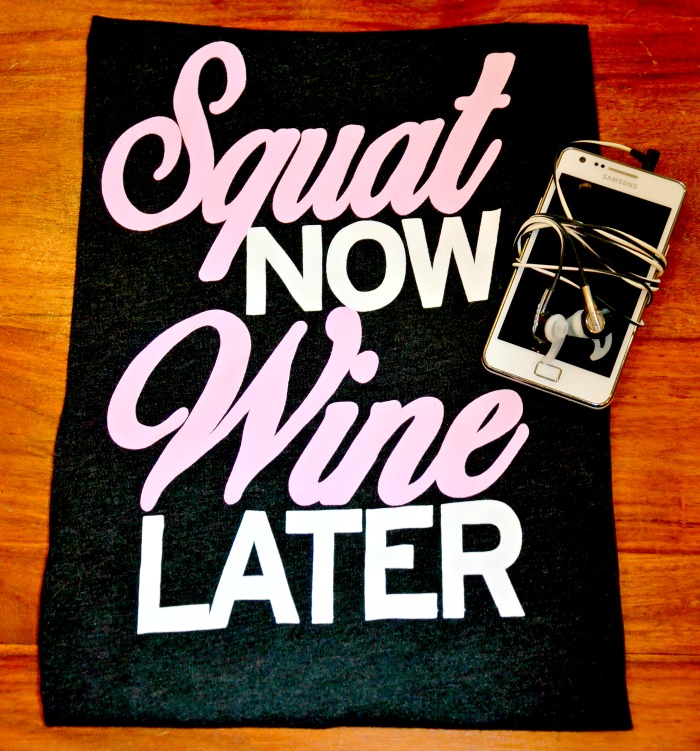 My gym bag essentials. I used to have it super easy when I was still living in Vancouver. I lived right downtown and pretty much every single high rise had a gym right in the building. Not some crappy dark airless room with old run down equipment, but high end machines and over-height windows. Then I moved and reality hit, the rest of the world isn't the same! So now I have to trudge a whole 10 minutes down the street to go workout with lots and lots of strangers….argh! Also, because I'm not rolling out of bed, I actually have to plan what I'm going to bring with me. I don't know about you but when I forget to bring a gym bag essential, it can make for a very frustrating experience.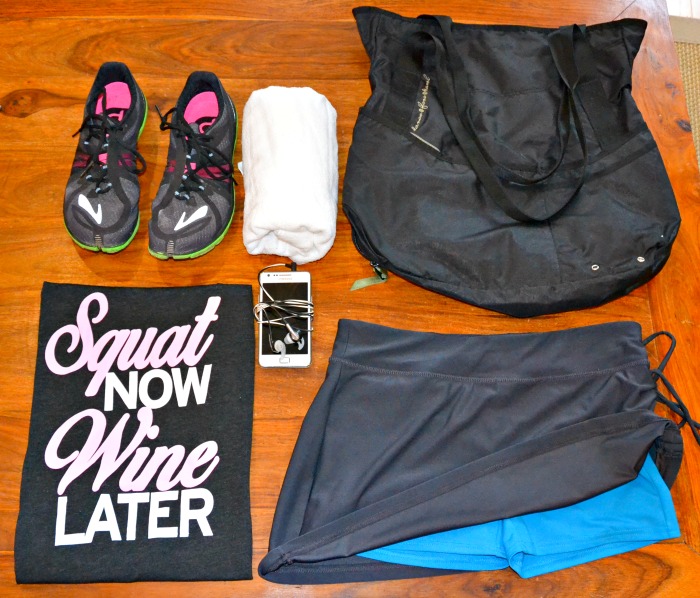 MY GYM BAG ESSENTIALS
Great music with a lot of energy (and headphones). Ever made it all the way to the gym, just to find that you forgot your headphones? I have and it made for a tough workout. I guess it's all those years of ballet, but if I'm supposed to move then there'd better be music and lots of it! Right now, I'm loving my Bose headphones. They have different sizes so they fit perfectly into my ears and the sound is amazing, which is a must.
My favourite running shoes. This is also a must. It took me a long time to find the best running shoes for me and now that I have them, I'm already worried about what will happen when they wear out. Since I have a neutral gait and strong feet, I don't need a lot of stability so my lightweight Brooks are the ideal shoes for running. They weigh next to nothing and have a very breathable upper.
A pair of flip flops for the shower. I don't even want to think about all the germs that breed on shower room floors. So if you are going to shower at the gym, a pair of flip flops is a must have above everything else. Anything with a non slip tread is perfect!
Cute gym clothes. Fun, high quality gym clothes are a must.  Not only will they make you feel good about yourself, but they can actually help you have a better workout.  Let's talk about great gym tops for a second, because I'm super excited about my new tank, Squat Now Wine Later. Seems kind of appropriate, right? I love it over a bright sports bra or fitted tee if I need to layer for outside runs. Plus, it looks fabulous with my favourite running skirt.
A towel.  I used to co-own a gym where we provided our members with big fluffy towels, but that seems to be a luxury for most places. Just make sure that your towel is large enough to wrap around you.
ENTER TO WIN:
Now here's the exciting part. You can enter to win your very own Squat Now Wine Later tank. After all, who doesn't need a little bit of extra motivation!
a Rafflecopter giveaway

This giveaway is available for United States and Canada residents only
Hosted by 9th & Elm
What's in your gym bag?
*For more on my gym bag essentials follow me on instagram and pinterest*


*sponsored post