Why you should take a dance class now and no, I'm not writing this just because I love dance. I hear so many people say that they love to watch dance, but they would never dream of trying a class themselves. Sure, they love jumping around to music in the privacy of their own home or going crazy at a club, but a class? No way! My question to them is always, why not? You love music, you love moving, so why not try a class? The great part is that there are tons of different classes that teach different styles and you can always  find a level that suits you best.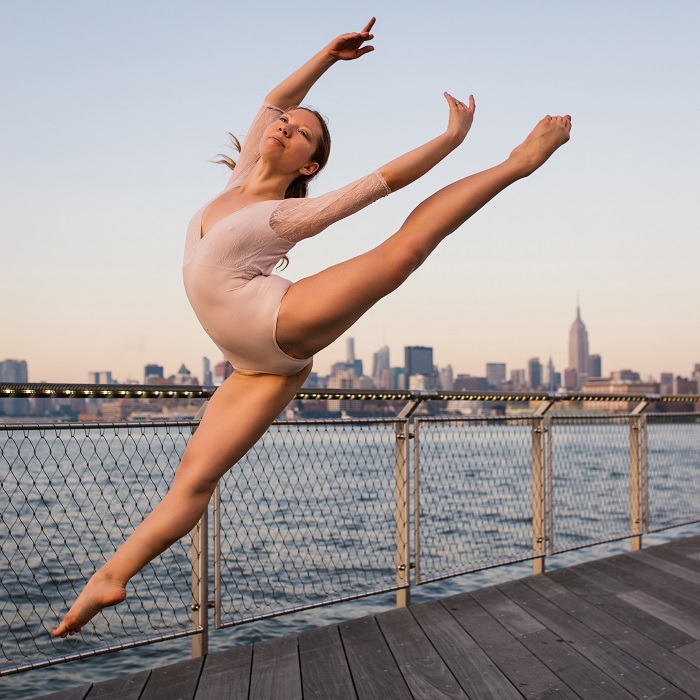 WHY YOU SHOULD TAKE A DANCE CLASS NOW
It's a great workout. Any way you look at it, dance is a great total body workout. Not only are you working every single muscle in your body, but you are also using your mind (we'll get to that in a minute). Since dance can be both aerobic and anaerobic, you are building your lung capacity. In addition, there isn't a single exercise where you aren't strengthening your core muscles (remember that this includes your abdominal and back muscles). Not only that, but you are also improving your coordination. If that weren't enough, because a dance class is always different, it's not like you will be doing the same workout over and over again, so your muscles and brain have to keep changing and adapting.
It's therapy. Dance has been used as therapy in a number of settings.  From mental health patients, to people with developmental disabilities to children and the elderly, dance can do wonders.  It helps to relieve stress and loosens your muscles while improving cognitive and physical health.
It's a mind body connection. When you are in a dance class, you are forced to forget everything that's happening in the 'real' world. You will be aware of your muscles and how they are responding. You will need to focus on your body and moving it in time to the music. Although your brain is definitively active, you do enter a meditative type of moment as you try to make your body be at one with the music. Over time, you will become more confident as you move gracefully about your day.
Helps fight against stress. Let's face it, we all have too much stress in our lives but when you walk into that class and hear the first beats of music start, you can feel that stress melting away. Your muscles will come alive and slowly but surely your mood will brighten.
Relive the movies. Who doesn't love a great dance movie? Whether you watched them as a kid or quietly watch them as an adult, they are feel good films. You see that dancer struggle and fail and then finally pull through and make it.  Then you see them performing some impossibly fabulous number and nailing that elusive move (have I just described pretty much every dance movie out there?) Not only that, but they always have the greatest clothes. It doesn't matter if you are a beginner or a pro, the feeling is exactly the same and trust me when I say that buying cute dance clothes or finally getting that combination never gets old.
It's fun! Just getting up and moving around releases endorphins (aka your body's happy drug) and when you add music, it's that much better. The other component is that you actually get to see significant improvements when you take class on a regular basis. There's nothing quite like getting that combination or doing a double pirouette for the first time, talk about feeling good. It's a natural high that can last for hours.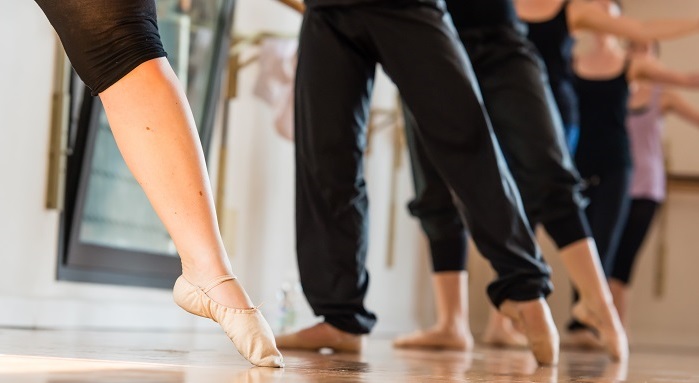 Starting or continuing dance as an adult is great because the pressure isn't there. Of course, you are striving to improve, but chances are that your end goals are very different that those of an ambitious young kid. Also, adult classes are much more accepting of your abilities and body type. So what are you waiting for? Get out there and take a class!
Do you take classes and what's your favourite style?
Dance clothes that always work:


For more don't forget to follow me on INSTAGRAM and BLOGLOVIN
IF YOU ENJOYED THIS ARTICLE PLEASE SHARE IT AND SIGN UP FOR REGULAR UPDATES

Caroline has been dancing ballet and modern for most of her life. She has worked as an indoor rock climbing instructor, personal trainer and most recently, a top level, fully certified Pilates instructor teaching high profile athletes and Hollywood celebrities.