Cold weather and muscle pain. So I don't know about the rest of you, but I find that once the weather changes and gets colder, all my muscles and joints starting to get creaky and painful. It seems to take twice as long to properly warm them up and I need to pile clothing on after every ballet class, so that my muscles cool down slowly.
Going on the assumption that I'm not alone in this, I've complied some of my posts about muscle pain and the stretches and exercises you can do to get through the dropping temperatures. Let's get started!
COLD WEATHER AND MUSCLE PAIN
IF YOU DON'T WANT THE COLD WEATHER TO SLOW YOU DOWN
Note that warming up is not an option, so suck it up and make time for it. I understand that it can be tempting to skip a warmup if you are pressed for time, but if you do and you wind up hurting yourself then you'll lose out even more. Aim to spend a solid 5-10 minutes warming up and preparing your muscles for your workout. Read: BEST WARMUP FOR YOUR WORKOUT
IF YOU FIND THAT YOU ARE ACHY ALL OVER 
Why workout your feet? Take a look at your poor feet. There are 26 bones in your foot (and ankle) that are being held together by a complicated network of muscles, ligaments and tendons. In fact, your feet contain 33 joints and over 100 muscles, tendons and ligaments. Yet how often do you truly focus on specifically working out your feet? As a Pilates instructor, I was always taught to look at my client's feet and their gait. Your feet are the foundation of proper alignment and without that, you will develop (if you haven't already) ankle problems, knee problems, hip problems and possibly even back problems. Read: HOW TO RELIEVE FOOT PAIN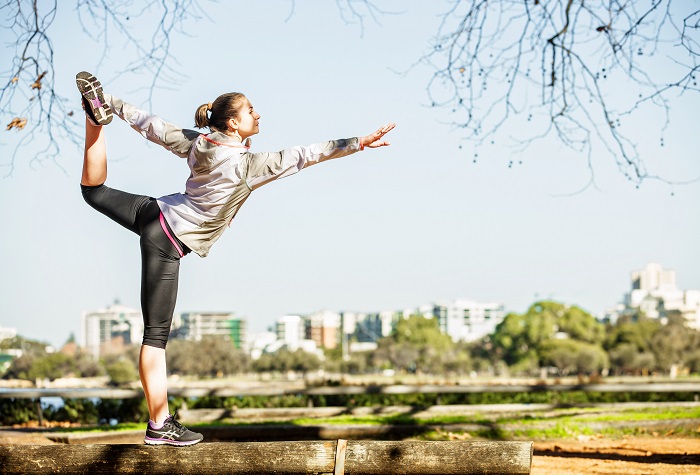 IF YOU HAVE PAIN IN YOUR LOWER BACK
A pinched nerve can be an excruciating experience as those who suffer from sciatic pain know all too well. There can be several reasons for this debilitating pain, but a very common one is when your piriformis is tight (hint, small muscle found in your hips). So this the cause I will be focusing on. The problem is that people tend to focus on just that one area when they really need to be looking at the surrounding muscles as well.  Generally tight hip flexors don't help the issue, so they need to be released as well.  The good news is that the solution is a lot of stretching and exercises you can do at home, in addition to whatever program your doctor or physio might have you doing. Read: HOW TO EASE SCIATIC PAIN
IF YOU HAVE KNEE PAIN
In all my years of training, two very common spots people complained about were their knees and lower backs. While they may have had injuries in those places, it was also often due to muscle imbalances that caused stress in the body. As always, if pain persists even when you are not working out then it's always wise to go see a physiotherapist or a doctor because they will be able to take a more in-depth look at the problem. Read: MUSCLE IMBALANCE AND KNEE PAIN
IF YOU HAVE A DESK JOB
When I was still actively working as a trainer I had a many clients who were pretty much chained to desks during the day. Lots of them made time to actively work out, but the effects of sitting at a desk, day after day where very apparent. The crazy thing is that the effects of sitting with your shoulders rounded forwarded, some muscles in a lengthened position and others in a shortened state, for hours on end are actually reversible, you just need to be diligent.
I know that some of you are probably groaning now, thinking that you have one more thing that you have to add to your already busy day, but hear me out for a second. These stretches will take you a few minutes, even if you hold them each for the full 30 seconds, that's 5 minutes in total and I just don't believe that you can't find that time. Read: BEST STRETCHES IF YOU SIT AT A DESK ALL DAY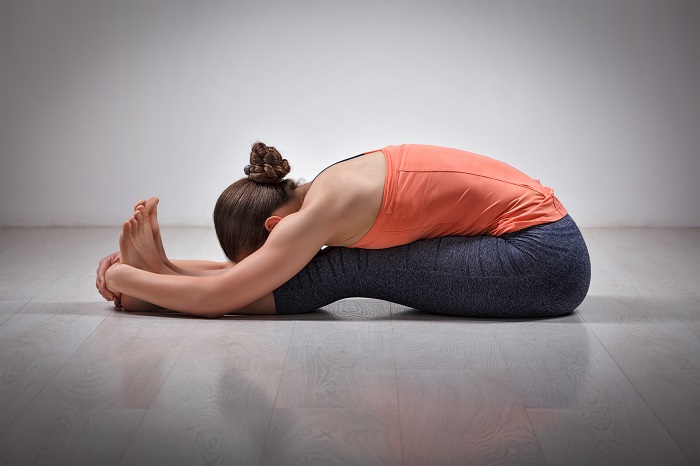 IF YOU FIND THAT YOU ARE STRUGGLING WITH MUSCLE CRAMPS
I'm sure we've all been there. You're going about your day or just getting ready to fall asleep and suddenly you are writhing in pain as a muscle cramps up. Sounds kind of basic when I write it out, but the pain is real and suddenly, your brain goes blank and you just lie there trying not to die. My favourite time is when I'm in a ballet class and suddenly my calf or foot cramps up and I'm supposed to be making everything look effortless and it's not the time to make a scene, but all I want to do is scream out loud. The next time this happens there are a couple of things that you can do. Read: HOW TO DEAL WITH MUSCLE CRAMPS
IF YOU WANT TO RECOVER MORE QUICKLY
Here's the thing, a simple post workout walk won't really cut it. Just like in a warmup, you want to move your body in multiple plains of motion that mimic your workout. Read: WHY YOU NEED TO COOL DOWN POST WORKOUT
So there you have it, everything you need to get you through the cold winter months!
IF YOU ENJOYED THIS ARTICLE PLEASE SHARE IT AND SIGN UP FOR REGULAR UPDATES


images courtesy of PhotoDollarClub

Caroline has been dancing ballet and modern for most of her life. She has worked as an indoor rock climbing instructor, personal trainer and most recently, a top level, fully certified Pilates instructor teaching high profile athletes and Hollywood celebrities.