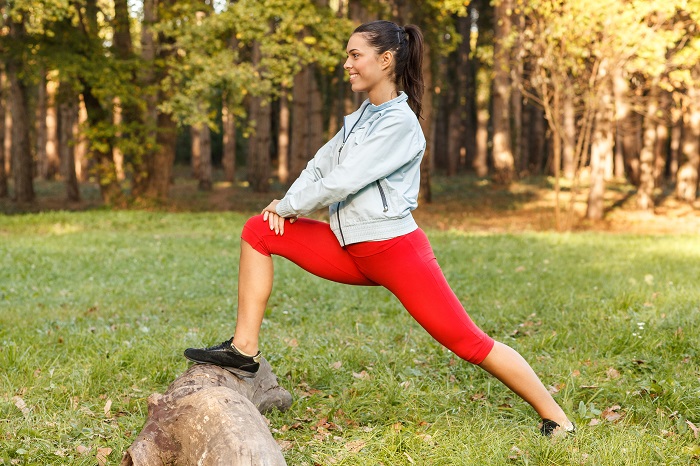 The basics of hip stretches. I remember having a conversation with my dad once and he was complaining that he had sciatica. I watched him limping around, but something wasn't sitting right with me even though he was adamant. After a few hours of begging and pleading (on my part) I finally got him to agree to doing a few easy stretches and wouldn't you know it, several days later he was feeling much better and his walking had improved considerably. While there absolutely are real muscular and nerve conditions that need to be looked after by a physiotherapist, there is also a lot you can do to keep your body healthy and functioning properly.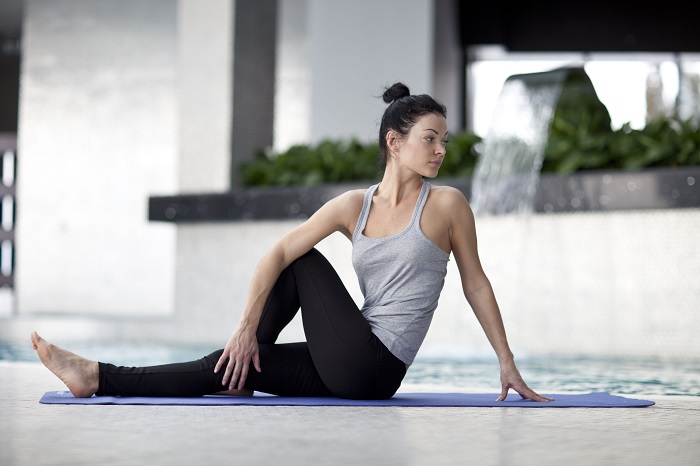 THE BASICS OF HIP STRETCHES
Why. You might be thinking "why is this even important?" Well, tight hips are often a problem for athletes including dancers, anyone working a desk job and yes all of you bloggers out there. You know that old song, "the hip bone's connected to the back bone, the back bone's connected to the neck bone…", well it's all true. If you are sitting for long periods of time or performing one activity over and over again without stretching then it's likely that you will or already have muscle imbalances. This will affect your posture, gait and movement patterns. Think about it this way, if you have tight hip flexors (the muscles at the front of your hips) then your pelvis will tilt forward. This means that your back muscles lengthen and weaken and that means back pain. Makes sense?
What. The hips are a complicated set of joints which includes bones, tendons and muscles with a wide range of movement that changes depending on the activity that you are performing. Picture a runner vs a dancer and their leg movements. When performing hip stretches, you need to consider the following: hip flexors (front of your hips), rotators (internal and external), adductors, extensors (hamstrings) and the iliotibial band (faciae latae that connects your hips to your lower leg). The stretches should encompass the full movement your hips are capable of doing.

How. There are variants for each of these stretches and some may work better than others, depending on your of flexibility, age and fitness level. Also, feel free to use blocks, straps or even do these stretches while sitting on a chair, whatever props you need to make them doable.
Butterfly. Sitting on the floor (or on a block) with the soles of your feet together, using your elbows gently press your knees down. If you can, lean forward.  Breathe and hold for 20 seconds.
Head to knee. This one can be done standing with one foot on a chair or sitting. Stretch one leg out in front of you and bend forward until your head touches your knee. Of course, that's just the goal but lean as far as you can trying to keep your upper body straight and relaxed. For those of you who are more advanced, stretch both your legs out at the same time. Tip: For an added calf stretch, flex your toes toward you. Breathe and hold for 20 seconds on each leg.
Straddle. This is a variant on the above stretch. Same rules apply, but your leg is now out to the side and you will lean sideways over the leg and then forward toward the floor. You can also do this with your legs open to a v- position on the floor.
Lunge. You can do this stretch with one knee on the floor as well. Either keeping your hands on the floor or elevated in front of you, go into a deep lunge. Watch your form on this one, as it's easy to move too far forward. Your lead knee should only go as far as your toes.
Cross-over. Lying on your back with your right leg straight on the floor, take your left leg and cross it over your body, gently pressing your thigh down toward the floor. Repeat on the other side. Hold each side for 20 seconds. This stretch can also be done in a seated position.
Assisted side stretch . Now that you are lying on your back, wrap a strap around your foot and while pulling your leg up toward your shoulder, let it gently open out to the side. Remember to keep your hips stable.
Iliotibial band. This is great for runners and those suffering knee pain. Place your left hand on a wall and cross your left foot behind your right foot pointing your toes. Now take your right hand and place it on your hip and gently press your hip toward the wall. The key to this stretch is to keep your body upright. This one can be finicky, so my preference is to use a foam roller. Simply lie on your side on the roller, propping yourself up on an elbow. Roll from your hip to just above your knee. Warning, this can be quite painful, so breathe.
Note. These stretches may have various names, I tried to use the most common ones.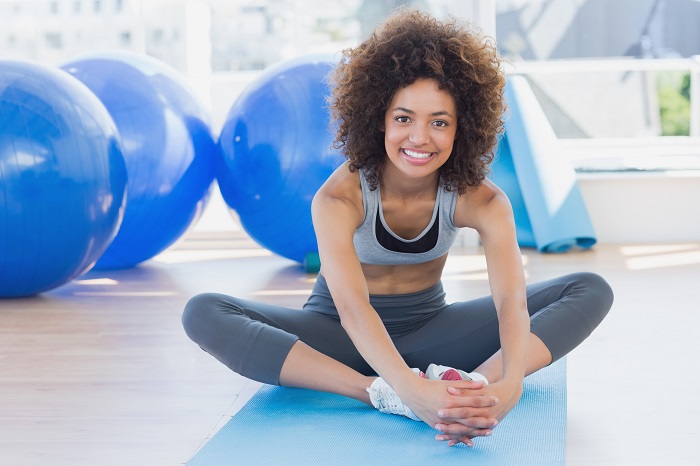 When you are stretching, please make sure to be warmed up. Never stretch when your muscles are cold and tight. The best time to stretch is after a workout. Also, pay close attention to your form. Your aren't doing this to impress anyone; you are doing this to improve your performance and overall health. Hold those stretches for a good 20 seconds. Some discomfort is okay, but if you feel real pain ease up. If you feel that you need additional guidelines or modifications by all means, join a stretch class at your gym.
Do you have any stretches you love for keeping your hips released and mobile?
*For more on the basics of hip stretches follow me on instagram and pinterest*



*Images courtesy of Dollar Photo Club