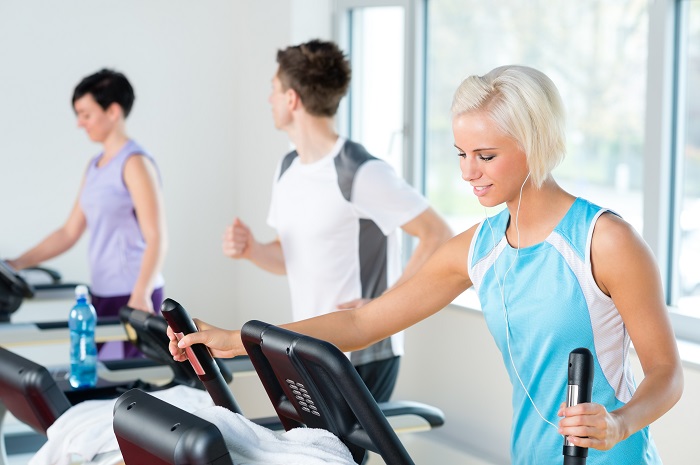 5 Cardio Myths Debunked. Cardio, it's one of those things we either love or hate. Although I drag myself to the gym on some mornings, once I've started running I'm able to tune out the world and focus on the repetitive sound of my feet hitting the treadmill. For others, however, I don't think there's anything that can convince them to get their heart rates up. In reality, we all need to get up and get moving.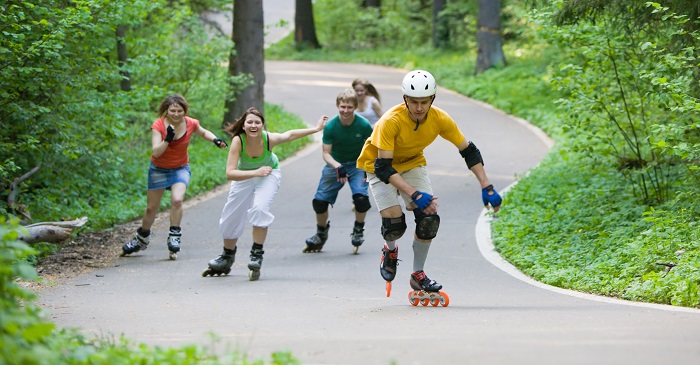 5 CARDIO MYTHS DEBUNKED
You need cardio to lose weight. Ultimately losing weight is simple and it comes down to calories in and calories out. So, of course, you can lose weight doing lots of cardio. The issue with this, however, is that in addition to burning fat, you are also burning muscle. In reality, it's best to build lean muscles, which in turn help speed up your metabolism so that you are burning fat even when you aren't working out. Cardio is a great workout, but it's only one of the many options available to you.
You need to workout for at least 45 min to reap any benefits. This is definitely a myth because any and all movement is good for you. If you don't have time for a longer workout, opt for short bursts of high intensity cardio for 20 minutes, 3 times a day. In fact, working out at higher intensities will actually burn more calories throughout the day as your body works to repair itself.
If you do cardio you won't need to lift weights.  As we said, lifting weights builds lean muscle mass while also decreasing fat, so there is never an excuse to not strength train. In addition, building muscle (think quads, hamstrings, back, shoulders) will help your cardio workouts and make you a better overall athlete.
You can eat more if you do regular cardio workouts. Absolutely false. I know many people who work up a sweat and then think that's a great excuse to go eat an entire pizza. There's just no way that you are burning enough to make up for all those extra calories.  Chances are that unless you are an athlete working toward a specific goal and you are already eating healthy, you won't need to change your diet.
Do cardio on an empty stomach for maximum weight loss.  The idea behind this myth is that if you workout on an empty stomach your body will use up its fat stores first. In reality, however, your body burns its fat stores regardless of whether you've eaten or not. If you decide not to eat prior to a high intensity workout, you are doing yourself a big disservice by not giving your body the proper fuel to perform at a higher level. That means your work out will be less intense and as a result, will be less effective.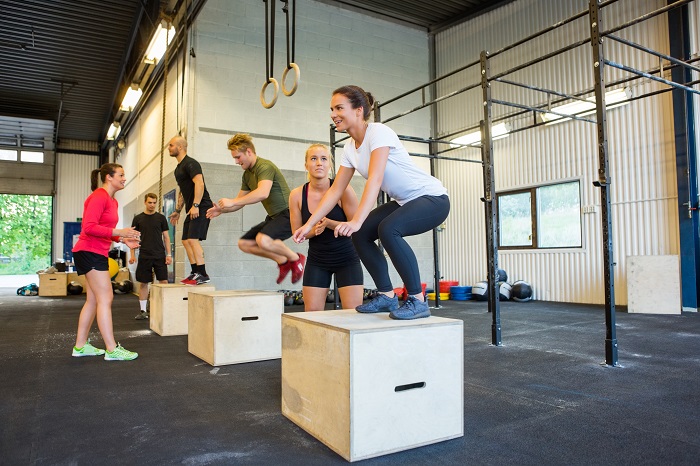 As with everything in life you should be getting a good balance of weights and cardio. Don't forget that cardio is good for your heart and since most of us live fairly sedentary lifestyles, including heart pumping workouts is a necessity. In addition, a few minutes of cardio can be the best kind of stress relief. The key here is to not believe everything they say and to find a workout that you love and most importantly, one that you will perform consistently.
What's your favourite type of cardio?
For more don't forget to follow me on INSTAGRAM and PINTEREST
IF YOU ENJOYED THIS ARTICLE PLEASE SHARE IT AND SIGN UP FOR REGULAR UPDATES



images courtesy of DollarPhotoClub