How to deal with muscle cramps. I'm sure we've all been there. You're going about your day or just getting ready to fall asleep and suddenly you are writhing in pain as a muscle cramps up. Sounds kind of basic when I write it out, but the pain is real and suddenly, your brain goes blank and you just lie there trying not to die. My favourite time is when I'm in a ballet class and suddenly my calf or foot cramps up and I'm supposed to be making everything look effortless and it's not the time to make a scene, but all I want to do is scream out loud. The next time this happens there are a couple of things that you can do.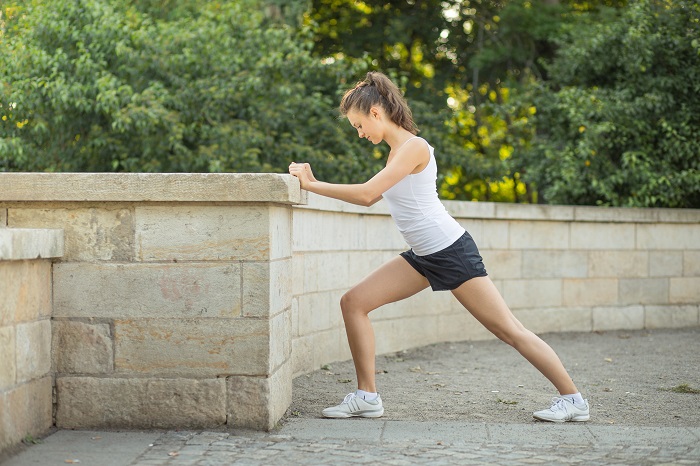 HOW TO DEAL WITH MUSCLE CRAMPS
WHY DO THEY HAPPEN? There are actually many causes for muscles cramps and they include medical conditions or even by some medications. If you suspect that this might be the cause of your muscle cramps then it's best to raise the question with your doctor. For the rest of us, your muscle cramps could be because of the following:
not stretching enough before or after a workout
poor circulation
tired muscles/overworking your muscles
dehydration
potassium or magnesium deficiency
over training when it's too hot outside
HOW TO DEAL WITH THEM? There's a good chance that you will get muscle cramps at some point and that's fairly normal (sorry, I really hate them too). In fact, don't hate me, but I kind of like getting them when I've worked out harder. If you find yourself frequently getting muscle cramps (like every time you workout) then it's probably best to rule out any mineral or vitamin deficiencies.
Stretch and move.The first thing you are going to do when one catches you unexpectedly is to breathe and try to gently stretch it out. The most common cramps are usually in your feet or calves. If you get that dreaded charley horse, you are going to stretch your leg out in front of you and pull your toes back toward you while feeling like you are pressing your heel away. This will also be really effective for a hamstring cramp. Another option for a calf cramp is to stand up on that leg (if you can bear it) and bend your knee. This should alleviate the pain.
If you get a cramp in your quadriceps, stand tall using a chair or the wall for support and pull your heel up to your glutes.Try not to arch your back or tilt your pelvis. For your feet, try flexing them and rolling them over a ball. After you are done stretching out make sure that you move. It doesn't have to be anything grandiose, just get those muscles working.
Massage. I'm a big advocate of massage. For a more simple cramp, you can probably just massage it out yourself. Try applying a warm towel on the affected area and then kneed it out. Or make this the perfect excuse to book yourself in for a spa day.
Warm bath. I don't think I've ever ever been without Epsom Salts. Just the very thought of taking a relaxing bath with them makes my muscles release. It makes sense that they should work so well because Epsom Salts are actually magnesium sulfate, so instead of ingesting the magnesium you are applying it topically.
Hydrate. Although I'm a big fan of drinking water while exercising, sometimes, especially when it's hot and you are sweating excessively, you might need a boost of electrolytes. Just watch that your sports drink doesn't contain too much sugar.
HOW TO PREVENT THEM? While you might not be able to completely prevent muscle cramps from ever happening, you can do a few things to help. Make sure that you are stretching regularly, both pre and post workout. Also, make sure that you are getting enough magnesium (nuts, seeds, dried fruit and even dark chocolate) and potassium (fish, avocado, bananas, leafy greens, beans and even yogurt) in your diet.
So while muscle cramps kind of suck, don't stop moving, keep working out and in time they should (mostly) stop.
How do you deal with muscle cramps?
For more don't forget to follow me on INSTAGRAM and BLOGLOVIN
IF YOU ENJOYED THIS ARTICLE PLEASE SHARE IT AND SIGN UP FOR REGULAR UPDATES


images courtesy of DollarPhotoClub

Caroline has been dancing ballet and modern for most of her life. She has worked as an indoor rock climbing instructor, personal trainer and most recently, a top level, fully certified Pilates instructor teaching high profile athletes and Hollywood celebrities.
Ready To Get Fit & Feel Awesome Without Living At The Gym or Giving Up The Foods You Love?