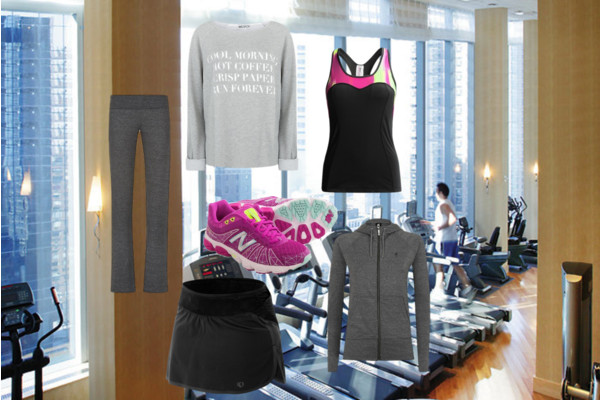 Tips for getting back to the gym. Well it's now 2015… Wait. What? Where did 2014 go? After a month of filling ourselves with delectable treats, not sleeping enough and partying the nights away there are many resolutions being made, gym memberships being purchased and trainers being hired. In my days of personal training and especially when I had my Pilates studio, I loved this time of year with new clients and fresh faces filling my time slots. I, however, always wondered about the souls who couldn't quite get themselves back into working out.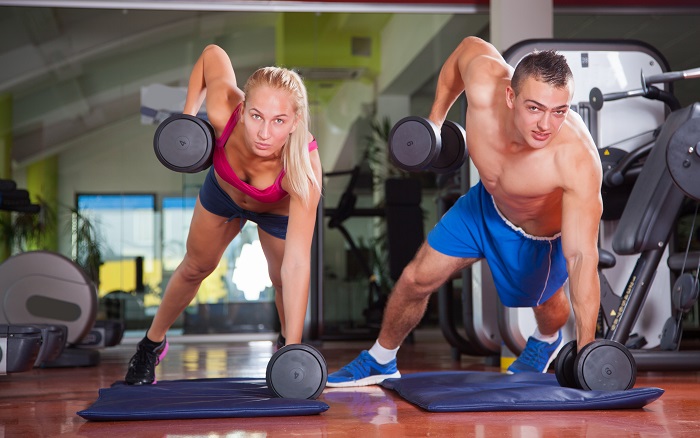 TIPS FOR GETTING BACK TO THE GYM
Bring a friend. Have you ever sat on the couch thumbing through social media, seeing all those eager posts about people going to the gym and you think to yourself, "I should go, " but you never do? Well the answer to this is simple. Call up a friend and get them to come with you. The two of you can be your own support system because, after all, it's hard to say no or bail on a friend. Most gyms will give you a free session if it's your first time, so take advantage of this.
Hire a trainer. While it's always a good idea to check in with a trainer every now and then, this is a great time to hire somebody for a few sessions. By making an appointment you are committing and thus are more likely to continue going. Trainers are experts at being encouraging and helping you get motivated and excited for future workouts.
Join a challenge. It takes about 30 days to start a new habit and coincidentally there are many 30 day challenges around this time of year. Can't find one that works for you? No problem, make your own. It can be as simple as committing to working out 3 days a week or as intense as taking a yoga class everyday. Here's a crazy idea, take your measurements prior to starting and then after you're done, you'll see a huge change in your body.
Schedule it.  We all know that our health should be a number one priority but often life gets in the way. How many times have you told yourself you'll go to the gym and then something "better" comes up?  Write down when you are going to work out at the beginning of each week and make this a standing, non-negotiable appointment with yourself.
Take it one step at a time. Don't feel that you need to rush to the gym and do a full hour right off the bat. Take it slow. Many beginners (and some of us regulars) set huge, lofty goals and then get discouraged when they don't happen and subsequently quit. If this is the first time you've worked out in a long time then it might be wiser to plan a shorter workout. Get the feel of the place, revisit the weights and machines. Then make immediate plans to come back again.
Keep a chart. Sometimes it helps just to write it down. As much as it might hurt, write down your measurements and weight and then check back once a week, being accountable, even if it's just to yourself, will go a long way to keep you motivated. With so many apps in the market, place I'm sure everyone can find one that works best for them. Although a pen and paper will do just as well.
Wear great gear.  There is so much amazing gear on the market now. I can't walk into a store without wanting to buy everything and then of course, I want to show it off! I'm all for investing in a decent pair of running shoes (you can read up on how to buy running shoes here) and some high tech gear. Staying sweat free and keeping injuries at bay is a large part of having the right gear. Looking fabulous is an extra and much appreciated perk. Hey, if you feel good, you'll be more likely to continue. I love running and ballet and for me, there is nothing more motivating than buying a new pair of running shoes or a beautiful leotard!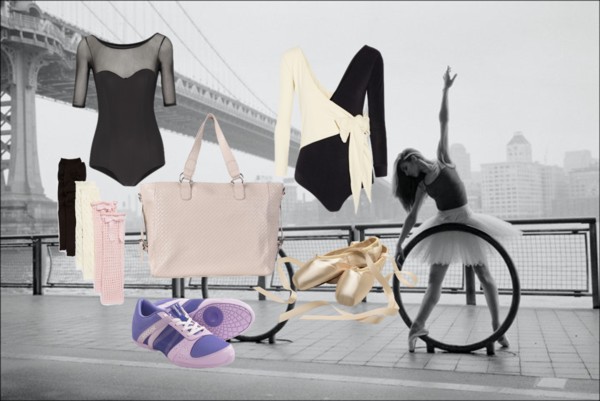 The most important tip perhaps, is to do what you love. There's no point in forcing yourself to do something you hate because you'll never make a habit of it. If you prefer taking a dance class or a spinning class then absolutely do that. Most importantly, however, don't obsess about it. Know that you won't see a huge difference right away, especially if you aren't overweight, so keep your eyes forward, put one foot ahead of the other and get off your butt!
How do you motivate yourself to go to the gym?
*For more tips for getting back to the gym follow me on instagram and pinterest*


image of couple lifting weights courtesy of Dollar Photo Club