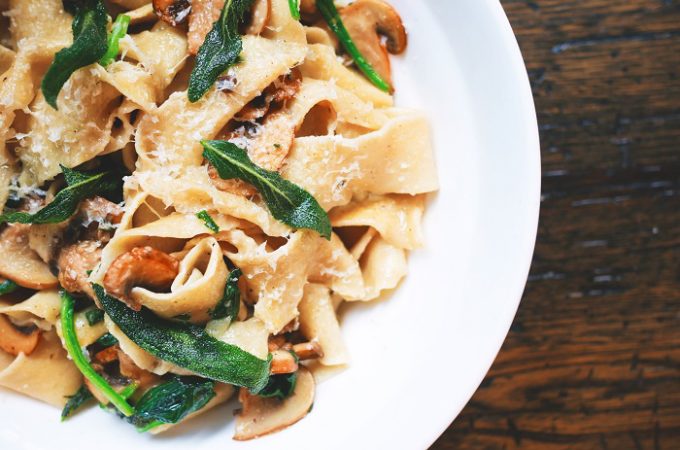 Traveling With A Sensitive Stomach
Traveling With A Sensitive Stomach
Traveling with a sensitive stomach. As much as I love traveling, the very thought of having to eat while away from home sends me into a minor meltdown.
I'm currently traveling from Warsaw through Vienna, Venice, Milan, Naples and Florence. While the trip has been amazing so far, I've had to tread very carefully around my meals. Luckily, my husband is extremely understanding, but finding foods and times to eat is a frustrating process for the both of us.
I have a gluten and lactose sensitivity, as well as an all 'round sensitive stomach that can act up at any moment. If I had it my way, I'd probably go on a 2 week fast and ignore food completely, but that is extremely unhealthy and I'm not sure I could survive it.
Luckily there are lots of little things you can do if you suffer from an unhappy stomach.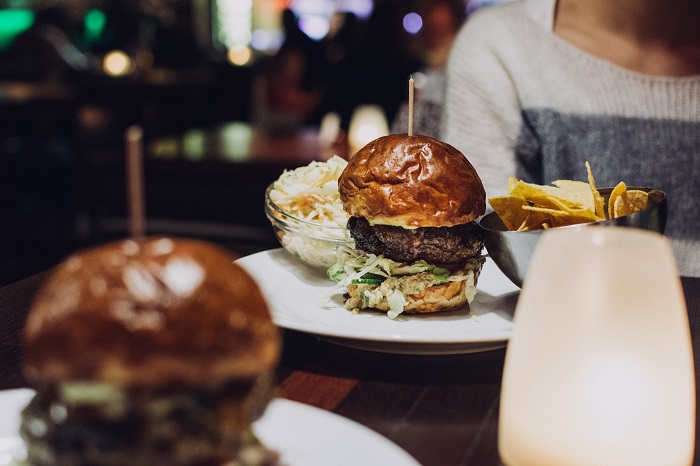 TRAVELING WITH A SENSITIVE STOMACH
Plan Ahead. About 2 weeks before we left I started regularly taking probiotics and boosting my body to get it ready for my trip.
Small Snacks. I don't love eating bars as a substitute, but sometimes you have to. There are several natural "raw" brands that I know my stomach can handle and I always have them on hand in case of a food emergency. I do admit that if my stomach is not feeling great, I might skip a meal or even eat later in the day so that I can do more sightseeing. This isn't optimal and I don't recommend it for everyone, but as long as it's occasional, it won't hurt me.
Pick At Your Food. My other fallback is to eat very small meals. They are automatically easier to digest and if I'm careful with regards to the foods I pick then my stomach can handle most of them.
Don't Splurge. This one can be really tough. Walk down the streets of Italy and tell me how easy it is to resist a beautiful bowl of pasta or a pizza oozing with cheese, not to mention all the wine and Italian ice cream shops. I've made the conscious decision to be the first tourist to visit Italy and not gain weight. Yes, of course I'm kidding, but not entirely. There are so many wonderful seafoods and salads on pretty much every menu that I simply choose healthier and lighter options. Of course, I can't resist a little bit of ice cream, but there's no reason to eat a whole bowl on my own. I simply have a few bites and let my husband eat the rest.
Enjoy Only The Best. I try to live by this rule whenever I eat out, but especially when I'm on the road. Junk food is junk food wherever you go, so look for foods that are really worth the splurge. Wherever we travel, we usually wind up eating a number of our meals in our hotel room. It's much cheaper to go to a local grocery store and pick up some staples. Not only that, but I can also control what foods I'm eating. I find that choosing simple, few ingredient meals is the best. This way I can avoid heavy sauces and spices that might upset my stomach. When I do eat out, I look for meals that I know I will enjoy immensely rather than picking something that's not very interesting. This way, even if I do get sick, at least I'll have enjoyed it.
Exercise. I've walked so much in the past few days that it feels like my legs are going to fall off. Unless you want to, there's no reason to go to the gym. Just start walking a lot. Not only is it the best way to see the sights and to immerse yourself in a different culture, but it's also a crucial component of helping your digestive system function optimally.
Traveling with a sensitive stomach is not that hard, although it can be frustrating. If you plan ahead and don't stress yourself out then it's very doable and can even be quite enjoyable.
How do you handle food when you travel?
IF YOU ENJOYED THIS ARTICLE PLEASE SHARE IT AND SIGN UP FOR REGULAR UPDATES


Caroline has worked with international designers in fashion retail and completed professional makeup courses when working in the beauty industry. Her love of writing, photography and film inspired her to work at the Canadian Film Center and then to earn a BFA in Screenwriting. In addition to her blog, Style On The Side, you can see her work in Huffington Post Canada and other international websites.
Recommended
Leave a Comment through Facebook
Leave a Comment through our Site