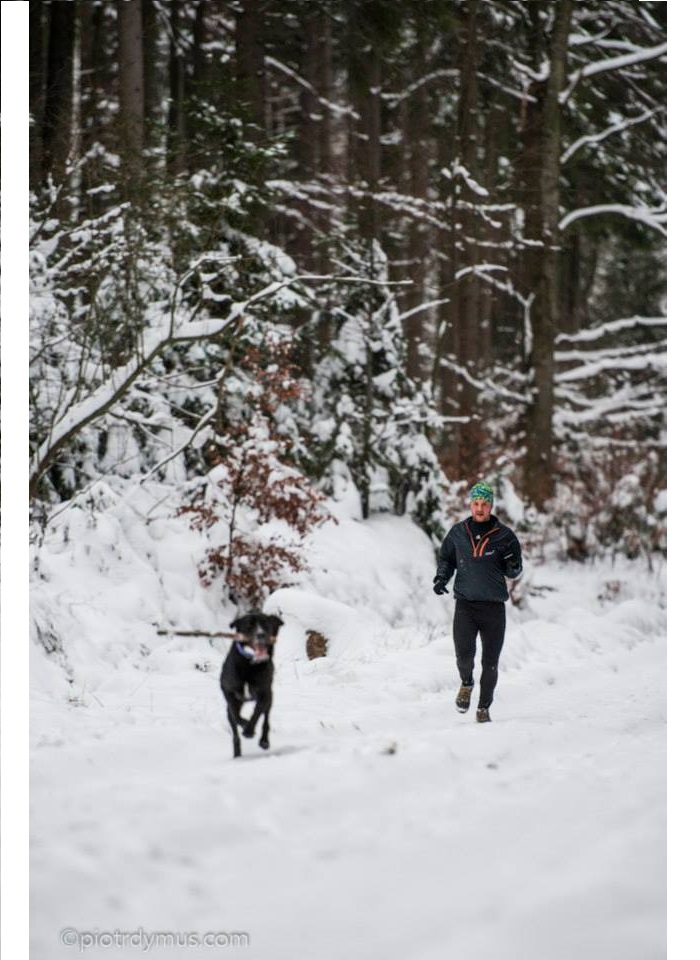 Running outdoors. There's nothing like leaving your home first thing in the morning when the world is slowly waking up and the sun is rising. As its rays hit the fresh gleaming white snow, you inhale deeply. The clean morning air enters your lungs, your muscles start pumping and the feeling is exhilarating. If only it were actually like this. While running outdoors (and general exercising for that matter) can and should be enjoyable, we all know that the reality doesn't always match the dream. Especially when the mercury starts to dip. I've compiled a few tips to make it an easier experience.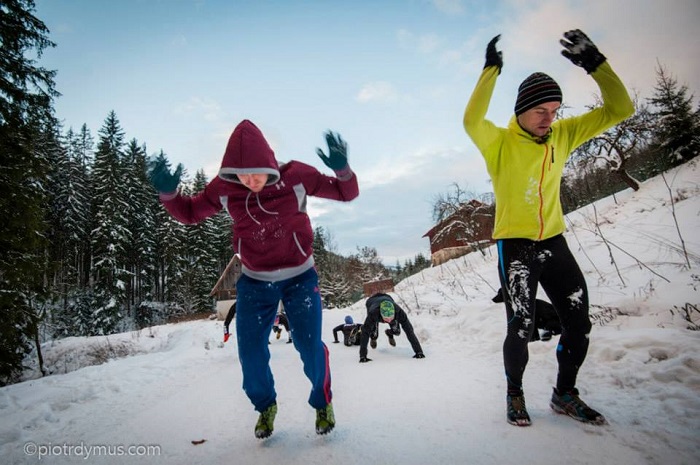 Suit Up. Without overdoing it, make sure that you dress appropriately for the weather. Layers are very important. Also, choose moisture wicking fabrics.  I like to wear a tank top under a long sleeve shirt and then I put on a windbreaker over top. These items aren't bulky and therefore give me the freedom to move. Then I reach for a pair of sweats or running tights.
– On my feet I usually wear my regular running shoes. I also look for warm woolen running socks with extra padding. They help keep my feet nice and toasty without giving me blisters.
– Of course I never leave home without my toque and a pair of gloves.  Frankly, I hate when my ears get cold so a hat is a necessity. As are gloves for that matter, since  running outdoors is never enjoyable when your extremities are freezing. There is a fine line between being warm and hot however, so make sure to remove or add layers accordingly.
Always wear sunnies. In winter, it is just as important to wear eye protection as it is in the summer months. The sun may not be as strong, but its reflection off the snow still has damaging UV rays.
Drink Up. Even though you don't sweat as much in winter, you are still running outdoors so remember to drink plenty of fluids. For a regular daily run, water is usually your best choice.
Acclimate and start slowly. Your body needs to adjust to the lower temperatures so take your time. Also, it's important to remember to breathe.  I focus on inhaling through my nose and exhaling through my mouth.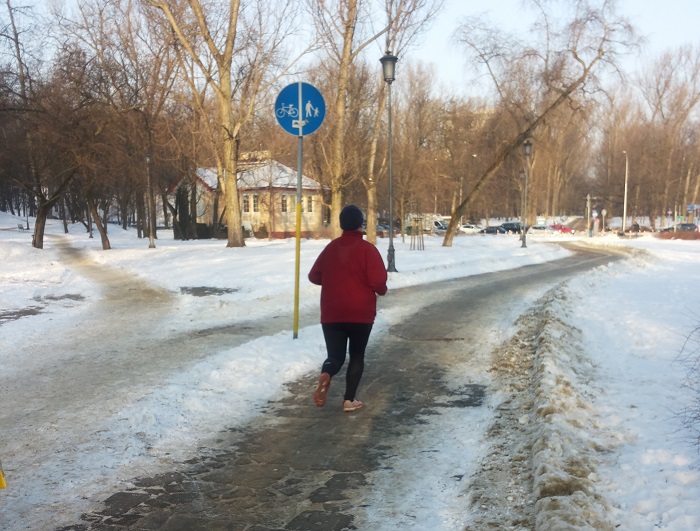 Warm up and cool down. These are probably the most important tips. Before running outdoors, I take a few minutes to warm up and loosen (no deep stretching)  my muscles indoors. It's much easier and safer to do this prior to being in the cold. If there's a treadmill nearby, I might do a 5 minute run. Otherwise some light jumping jacks, pushups and simply hopping around will do. Never forget to cool down. This is the time when your body slows down, your heart rate drops to normal levels and you can give your muscles the stretch they need to stay flexible, healthy and strong.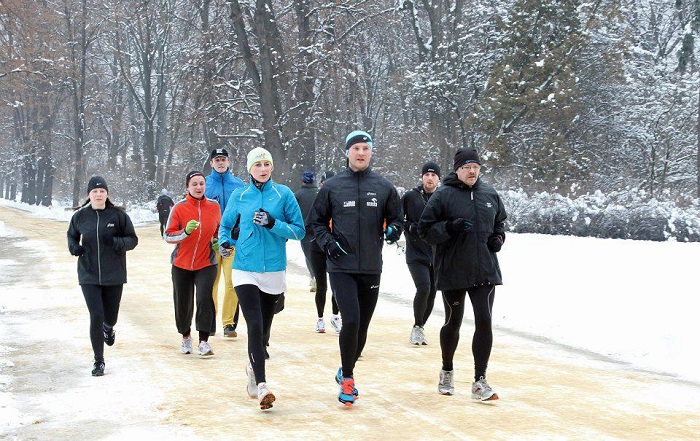 While winter is still upon us take your workout outside and stay healthy, fit and beautiful!
Do you love running outdoors?
*For more on running outdoors and other exercise join me on twitter and instagram*



Some images courtesy of Filip Bojko ,  Grzegorz Paduch &  PiotrDymus.com