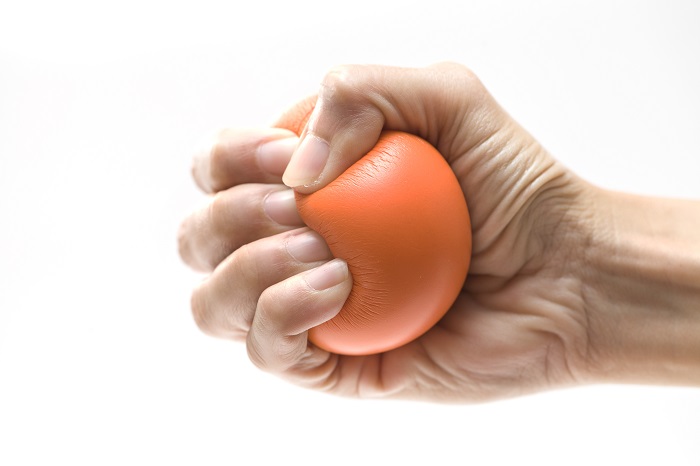 Wrist exercises for bloggers. Okay, I know that this isn't the sexiest of subjects, not as appealing as abs or glutes, but it's very important to keep your wrists and forearms in good form. Still rolling your eyes? If you spend a lot of time working at a computer and occasionally get pains in your hands and wrists then you will want to read this. If you train a lot and are trying to build muscles in your upper body then this is for you as well. The good news is that all of these exercises are super easy to do.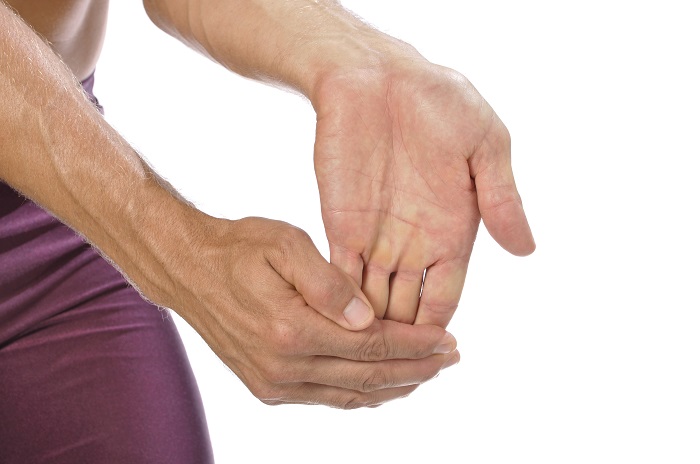 WRIST EXERCISES FOR BLOGGERS
Wrist curls. These can be done sitting or standing. Holding a light weight or using a resistance band, palms facing away from you simply curl your wrist and release. Then rotate your palms so they are facing toward you and reverse the movement. 5-10 lbs should be enough for most. Do 3 sets of 20 on each hand.
Finger curls.This exercise is very similar to wrist curls except that you are performing it with your fingers. Start in a seated position with your forearm resting on your thigh, palm facing up. In a smooth movement let the weight roll to the tips of your fingers and then curl them toward your palm and repeat. Use 5-10 lbs weights and do 3 sets of 20 on each hand.
Ball squeeze. There's no technique required for this exercise. Simply hold a tennis ball in your hand and squeeze it for 5-10 seconds, then release. Repeat 10x.
Wrist flexor and extensor stretch. Just like the rest of your body, your forearms and hands need to stretch. Reach your left arm straight out in front of you, palm facing down. Using your right hand, gently press your other hand toward the floor. Hold for 15 seconds. Then flip your arm so that your palm is facing upward and gently press your palm toward your wrist. Hold for 15 seconds. Repeat on the other hand.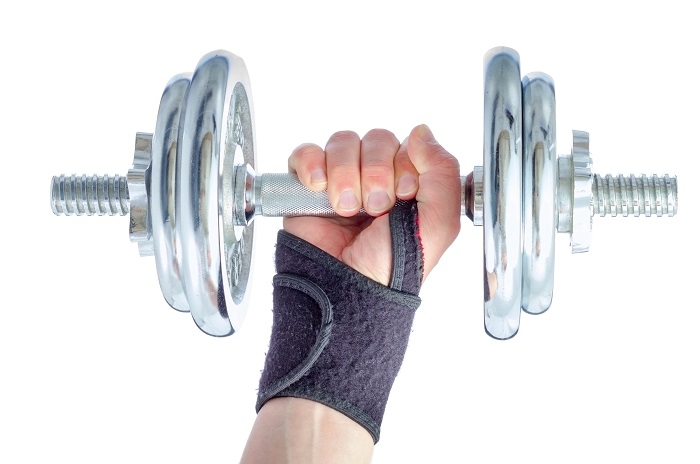 Remember that the bones and muscles in your hands and wrists are delicate and you need to respect that. While a little bit of discomfort is okay, you need to stop if you feel pain. The next time you find yourself typing for hours on end, try these stretches to keep yourself in top blogging form.
Okay be honest do you do any exercises for your wrists and hands?
For more don't forget to follow me on INSTAGRAM and PINTEREST
If you enjoyed this article please share it and join us for regular updates