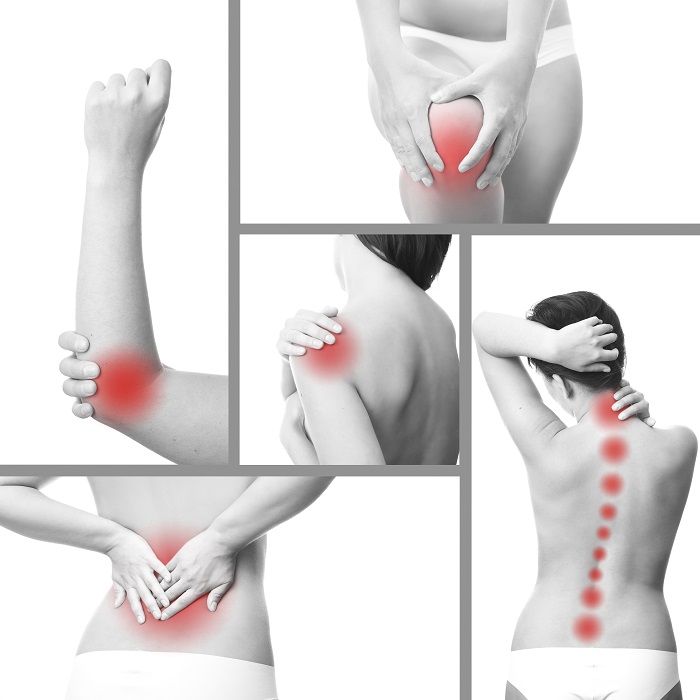 How to treat sore muscles. Over the past few weeks, we've discussed the pros and cons of free weights vs machines and we've gone through most of the basic machines you see at the gym our beginner's guide to gym machines. What do you do after a long workout session, where you've increased your weights? How do you cope when you wake up the day after a workout and you can barely get out of bed, due to stiff and achy muscles? While we may not be able to completely avoid sore, post-workout muscles (delayed onset muscle soreness) there are things you can do to help.
HOW TO TREAT SORE MUSCLES
Warm Up. Unless you workout on a very regular basis, chances are that the first few times you workout you'll suffer from sore and stiff muscles for a few days post workout. There are a few things that you can do to help ease yourself into a workout. First and foremost, start with a good warm up. One of the worst things you can do is run into the gym or a class with cold muscles, as you are begging for an injury. Hop on a treadmill and walk or do a light jog for about 10 minutes and then do some LIGHT stretching (leave deep and intense stretching for after your workout).
Stretching and cool down. I'm a huge fan of stretching post workout. It's even okay to end your workout 10-15 minutes early just to get a good deep stretch in. There are many benefits to a good stretch and while it may not prevent injury or soreness, it can certainly help speed up recovery. Stretching should be a part of your regular cool down routine
Massage. As much as I would want to get regular massages, that's not always possible so I keep my trusty foam roller around. Not only does it provide a great workout, but it's also fantastic post workout as well. Rolling out my sore and tired muscles feels really great and since you are using your body weight, you will get a nice deep massage. No foam roller? No problem. A tennis ball is a great alternative.
Keep moving. That's right, you actually don't want to stop moving when you are sore. Now I'm not saying that you need to turn around and do a major workout again, but an easy jog or a steady walk will do wonders. You can even have a quick dip in the pool. It's all about keeping your muscles warm and working.  Think of it this way, when you keep your muscles warm you are actually increasing blood flow and blood carries oxygen as well as other healing nutrients to your sore spots.
Ice.  Admittedly, after a big workout, all I want to do is hop in a hot shower, even though I know that ice actually does help your muscles heal faster. There's a good reason why long distance runners, for example, hop into an ice bath post run. It is because the cold narrows your blood vessels thus helping to fight inflammation. So grab that ice pack and apply it on the spots that are particularly painful. Just don't apply the icepack for longer than 15 minutes at a time.
Heat. Since ice is most effective for the first 48 hours or so, now is the time to apply some heat. My favourite method is to fill a tub with warm water and take an Epsom Salt bath. There's nothing like it for relaxing sore and tired muscles.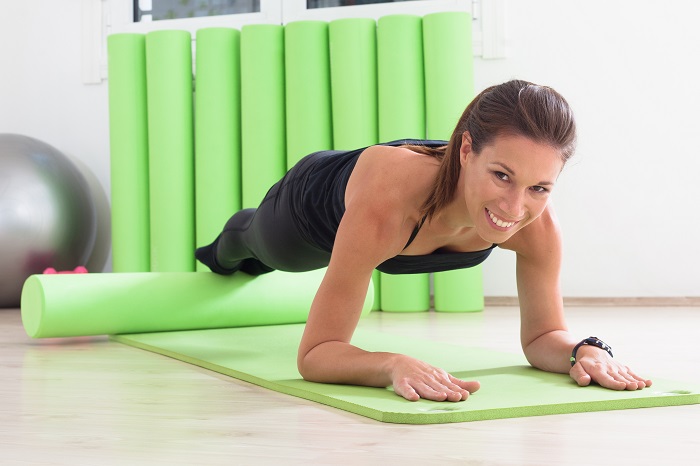 Tips. Most importantly, don't skip a workout because you are sore. When you workout, your muscles are actually micro-tearing so post workout soreness usually means that your muscles are getting stronger.  Please keep in mind that this post is about the standard soreness you feel after a tough workout. If you don't feel better in a day or two or the pain is exceptionally bad then apply ice immediately and go see your doctor as you might have a slight strain or tear.
So don't be afraid of those sore muscles and just know that they happen to the best of us and you are in good company!
What are your tips on relieving sore muscles?
*For more on how to treat sore muscles follow me on Instagram and Pinterest*


 *images courtesy of Dollar Photo Club