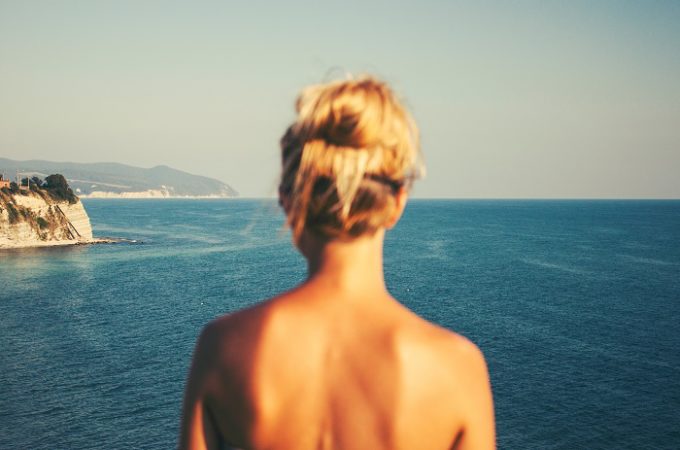 Exercise And Your Skin
Exercise And Your Skin
Exercise and your skin.  In general, I like working out. I feel great and powerful after a workout and it gives me a natural high that I strive to find. What I'm not always so crazy about is how my skin looks after I've put in a lot of hard work into the rest of my body. I get very blotchy after a workout and if I'm not careful then I start to break out.
EXERCISE AND YOUR SKIN
Don't Touch. I know it's tempting to touch your skin after and during a workout, especially when sweat is pouring down your face. Not only will you be spreading germs to open pores, but you might be carrying other people's germs to your skin. It's not like gym equipment is immaculate even if you wipe it down. Actually, it might be a good idea to wipe down your equipment before getting on it.
Stay Away From Hair Products. Don't worry, you can apply hair products after your workout, but if possible leave your hair naked while you are working out. If you absolutely can't then at the very least tie your hair back or wear a wide headband so the products don't drip onto your face.
Ditch The Makeup. Now, admittedly, unless you have very sensitive and reactive skin, I'm not convinced that you have to go completely makeup-less. I'm pretty sure that I've never gone to the gym, a dance class or taught without at least basic makeup. To find out how to wear makeup to the gym without looking ridiculous read: HOW TO WEAR MAKEUP TO THE GYM
Be Considerate. Your skin is going through a lot while you are working up a sweat, so treat it gently. It's probably a little bit inflamed and irritated so use a gentle cleanser and wash your face immediately after your workout.
Moisturize. Just because you are sweaty doesn't meant that your skin is hydrated. Reach for a light, but hydrating and soothing moisturizer.
There are so many amazing benefits to exercising that we should never let it get in the way of our skin's appearance.
Exercise also
helps reduce the appearance of wrinkles due to an increase in collagen production
helps with circulation which increases blood flow that delivers nutrients to our skin helping to heal it from everyday damage
helps reduce inflammation (for your body as a whole)
helps balance out your hormones
helps your skin expel impurities
If you find yourself breaking out after a workout, take a look at a what you are doing and make some small adjustments to your skincare routine. Read more: POST WORKOUT BEAUTY HACKS
IF YOU ENJOYED THIS ARTICLE PLEASE SHARE IT AND SIGN UP FOR REGULAR UPDATES

Caroline has been dancing ballet and modern for most of her life. She has worked as an indoor rock climbing instructor, personal trainer and most recently, a top level, fully certified Pilates instructor teaching high profile athletes and Hollywood celebrities.
Recommended