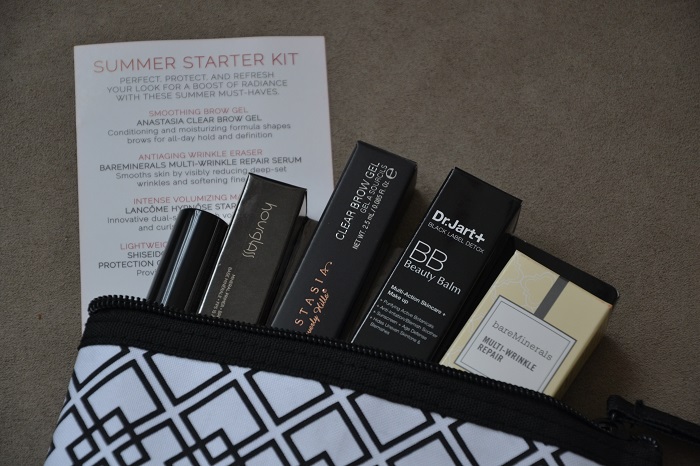 We all know that diamonds are a girl's best friend, but I'm going to go out on a limb and say that beauty samples aren't far behind. I, for one, love trying out creams and makeup that I might otherwise never buy.
I don't know about everyone else, but whenever I get a  bunch of samples I always hoard them until all of my other products run out and then I have a field day, or week trying everything out. When they run out, I'm ready to buy full sized products and perhaps pick up a few more samples, and so the circle continues.  I'm fairly picky about beauty products so whenever I find anything I like, it's so much fun share with everyone.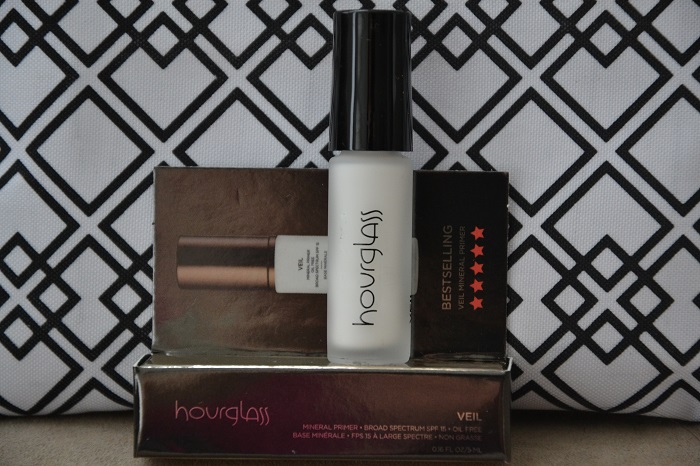 Let's get started with Hourglass Veil Mineral Primer SPF 15.  I like it. It's very light and feels velvety smooth going on and leaves a soft finish on my skin.  I tend to have a normal to oily complexion, especially in the summer and I'm always looking for products that won't make me too shiny. I really like a natural glow but shine is never good. I've been using it for several weeks now and it's definitely living up to it's claims. Any redness that I have disappears and my makeup stays on all day.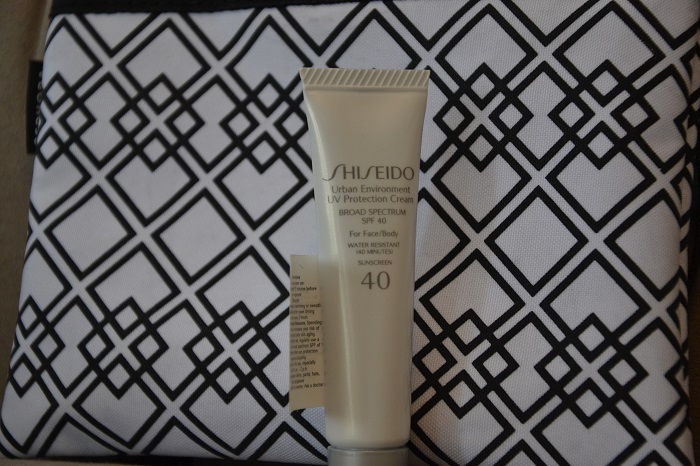 I'm familiar with the other product, Shiseido Urban Environment UV Protection Cream SPF 40, but somehow I have never really used it. I'm always looking for sunscreen that doesn't feel heavy on my skin and this one is pretty good. I love the high SPF for summer and it's a great base under my makeup. It's actually perfect when I'm spending the day running around, doing some light shopping or taking my dog to the seawall. Since I walk pretty much everywhere, I spend a lot more time outside than I realize and those 15-30 minute snippets really add up.
Now, I'm dying to know. What are some of your beauty secrets?
*For more beauty products check in with me on pinterest and twitter*