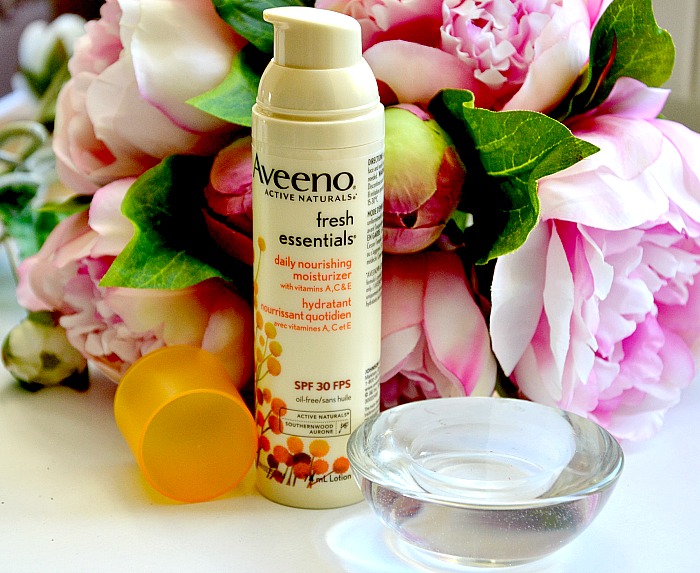 My top 5 must have skin products. I don't think that a week goes by without me receiving samples of different beauty products. I love trying them and I often discover new brands that become a part of my beauty routine. There are, however, some basics that I return to time after time. These are generally products that I don't have to test, because I know I won't have a reaction to them. They are products which I know and trust to get me out of any skin trouble. Their most important feature is that they always keep my skin moisturized and hydrated.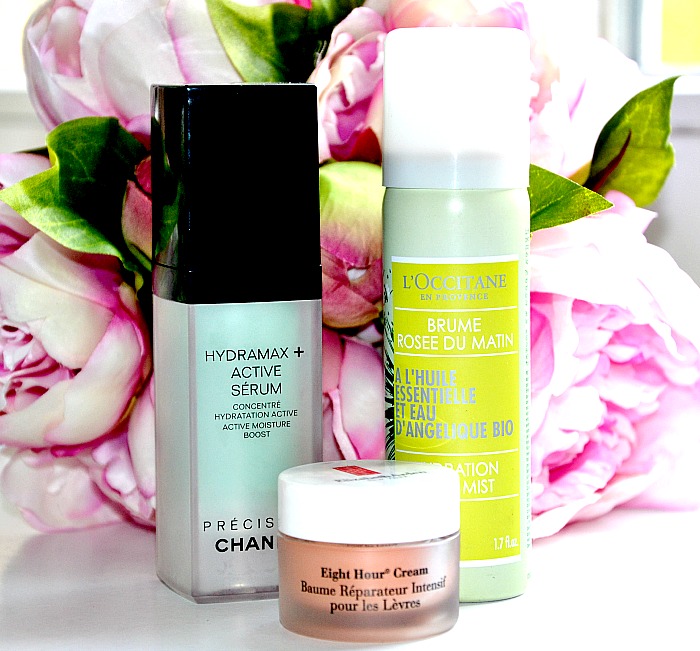 MY TOP 5 MUST HAVE SKIN PRODUCTS
For the body. What I look for is long lasting hydration. I am not a fan of applying a moisturizer only to feel my skin tightening after a few minutes. One of my go to products for years has been Aveeno's Active Natural's Skin Relief Moisturizing Lotion. Between dance classes and working out regularly at the gym, I find that my skin gets dry and dehydrated and all too often, I find that other products can't keep up with my hectic lifestyle. In addition, my hands get quite the beating and as we all know, our age quickly shows in our hands. After applying this moisturizer, my skin stays soft and glowing for hours. Also, I love that it's not scented, so I can wear my daily perfume without the scents colliding.
For the face.  I can tell immediately when I'm dehydrated and desperately needing a dose of moisture for my skin, which loses its glow and takes on a tired appearance. So why let it get to that point, when I can ensure that it always looks its best? My morning is never complete without my Aveeno Daily Nourishing Moisturizer. It contains all of the necessary vitamins (A,C & E) that my skin desperately needs. As a plus, my skin is protected with its SPF 30 rating. This is so important because a sunburned complexion equals a dry, lackluster look.
For the eyes. I was first introduced to Chanel's Hydramax + Active Serum by a makeup artist several years ago and it has remained a mainstay in my makeup bag ever since. I apply a tiny drop under my eyes after I've applied makeup and suddenly, all of those fine lines just disappear, softening my look.
For the lips. Glowing skin demands smooth, plump lips. For night, I always apply Elizabeth Arden's Intensive Lip Repair Balm and when I wake up in the morning, I'm ready for my favourite lipstick.
To seal it in. Last but not least is L'Occitane's Hydration Face Mist. I use it after I've added my makeup to beautifully seal the look. As a bonus, I apply the mist on the go to keep me looking fresh and vibrant throughout a busy day.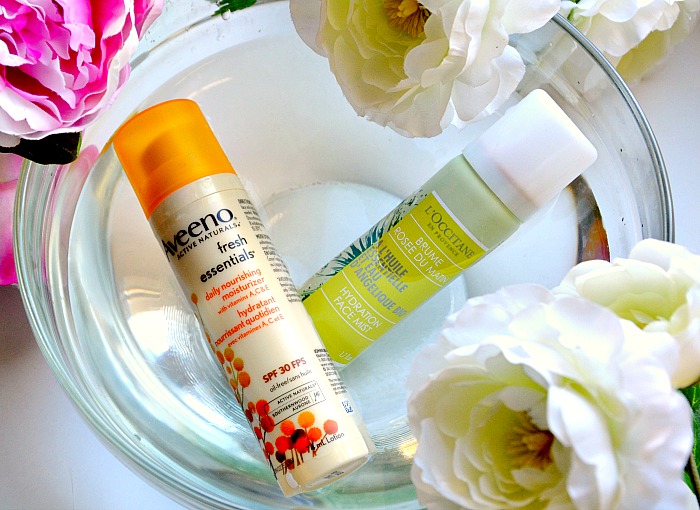 I go back to all of these products, because they work so well together. The first two moisturizers keep my skin looking beautiful and fresh, while the others give a little extra attention to key areas like my eyes and lips.
*For more don't forget to follow me on INSTAGRAM and PINTEREST

*sponsored post for AVEENO