Adult acne and how to fight it. Getting breakouts when you are an adult really sucks. You've left your misunderstood teen years behind, you are on a great career path, you are figuring out your style and suddenly, wham out of nowhere you wake up and there's a huge zit forming on your face….What? How? Why? When? How? Sound familiar? The truth is that somewhere around half of the women in their 20s, 30s, 40s and even 50s suffer from breakouts. Specific medicines aside, it's likely that your acne is being caused by stress or hormone fluctuations.
I had bad acne in my teen years and I remember slathering on pretty much any product that would dry it out, but as an adult you definitely want to stay away from doing that, no matter how tempting it might be. Remember, your skin is different now that you are older and and drying it out is only going to promote other issues (think wrinkles), so you need to treat it accordingly.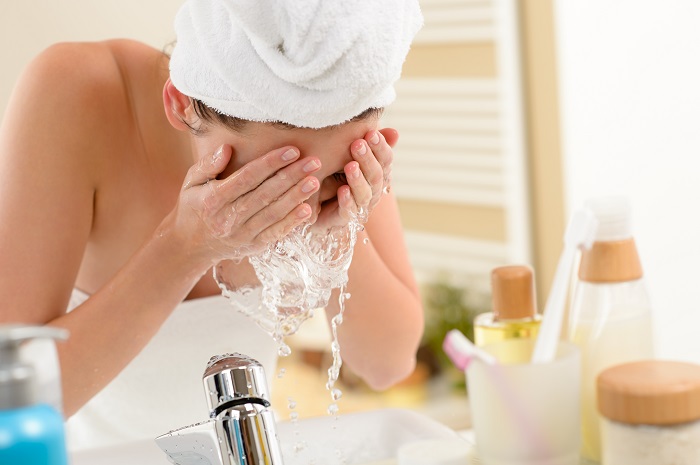 ADULT ACNE AND HOW TO FIGHT IT
LIFESTYLE
Stress and lack of sleep. I'm sorry to say that no amount of products, no matter how expensive they are, no matter how amazing they are, will work if you aren't taking your lifestyle into account.  If you are constantly under huge stress and burning the candle at both ends then it's very possible that it will show up on your skin. Solution. Try to take some time for yourself, take the occasional yoga class, try some light meditation before bed or first thing in the morning. The more in control and calmer you are in your mind, the better.
Dehydration. This tip seems to come up all the time, but I still see so many people neglecting their water intake. Yeah, I'm talking to myself here as well. It's such an easy fix that doesn't even put us out. So, enough is enough. Make sure you are drinking enough water throughout the day.
Bad nutrition. Sure, there are new studies that crop up every couple of years, but it hasn't really been proven that any one specific food causes acne. That being said, a poor diet won't do you any favours either. If you find that you can't shake the breakouts, try eliminating or diminishing your sugar intake for a while. Instead, stick to foods that are low on the GI scale which won't give you a spike in your blood sugar. Iodine can also be a culprit because it builds up in your body. Keep in mind that with regards to the iodine, it would have to be in really high doses, so if your intake is minimal then it probably isn't the culprit.
Never working out.  Part of general wellness is breaking a sweat and getting off your couch and moving (by that I mean having a dedicated workout routine). When you break a sweat, your blood circulation increases bringing oxygen to your skin cells while flushing out waste. So, make sure that you are getting a workout in, several times a week. Don't forget to wash your face immediately afterward though, as you don't need sweat and bacteria sitting on your skin for any amount of time.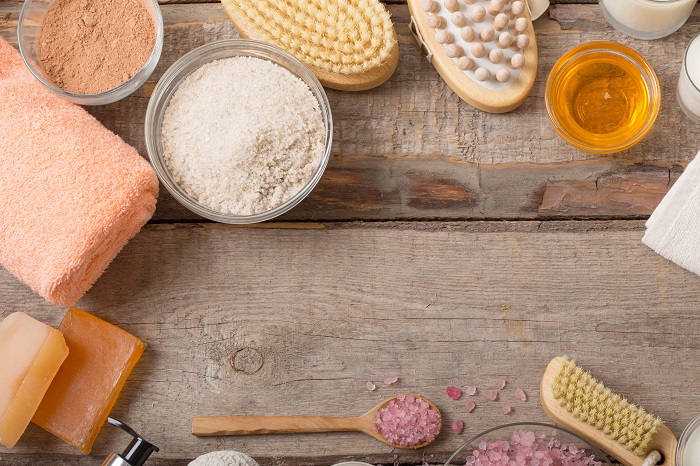 HOW TO FIGHT IT
While there's not a whole lot you can do with fluctuating hormones, you can gather the perfect at home arsenal to help control any very much unwanted breakouts.
Wash your face. When you are in the midst of a breakout, make sure that you are cleansing properly twice a day, but no more.  Use an oil based cleanser to start, as it will attract any excess oil from your skin. Then follow up with a cleanser that's specific to acne prone skin. You can try: Neutrogena Naturals Purifying Facial Cleanser.
Exfoliate. This is probably one of your best defenses against acne. Now, don't go reaching for a harsh scrub that will only aggravate an already sensitive and inflamed complexion.  Instead, look for an exfoliating mask containing an acne fighting ingredient like salicylic acid. A great example is: Kate Somerville Exfolikate
Spot treatment. It's likely that you aren't breaking out to the same extent that you did in your teens, so keep a spot treatment on hand as it will be perfect for dabbing on any pimples that seem to magically appear at the most inconvenient times.  Look for ingredients like benzoyl peroxide or sulfur. One of my favourites is: Mario Badescu Drying Lotion.
If all else fails. If you are finding that this is a losing battle with acne, it's best to go see a dermatologist or even your doctor, as this could be a hormonal issue that needs extra help.
THE INGREDIENTS
Salicylic Acid helps to unclog pores and gently exfoliates. It is a very common ingredient in acne prevention products and gentle enough to use all over your face.
Glycolic Acid. Also used to fight wrinkles, it is an alpha-hydroxy acid. It's an exfoliant that's used to remove dead skin cells and is often combined with benzoyl peroxide for an acne fighting and skin clearing treatment.
Benzoyl Peroxide dries out your blemishes and helps kill acne causing bacteria. This is a harsher ingredient, so make sure that you use it sparingly or under a dermatologists supervision.
Retinol or Retin-A as it's known when in perscription form. Used for any number of skin problems including acne, wrinkle fighting and skin discolorations. Retinol helps fight acne by preventing dead skin cells from clogging your pores
Keep in mind that if you are using products which contain any of these ingredients, you should also be very diligent in applying sunscreen everyday. Protecting your skin should be your number one concern.
Alright, fess up, do you ever have pesky breakouts?
IF YOU ENJOYED THIS ARTICLE PLEASE SHARE IT AND SIGN UP FOR REGULAR UPDATES

images courtesy of DollarPhotoClub


Caroline has worked with international designers in fashion retail and completed professional makeup courses when working in the beauty industry. Her love of writing, photography and film inspired her to work at the Canadian Film Center and then to earn a BFA in Screenwriting. In addition to her blog, Style On The Side, you can see her work in Huffington Post Canada and other international websites.