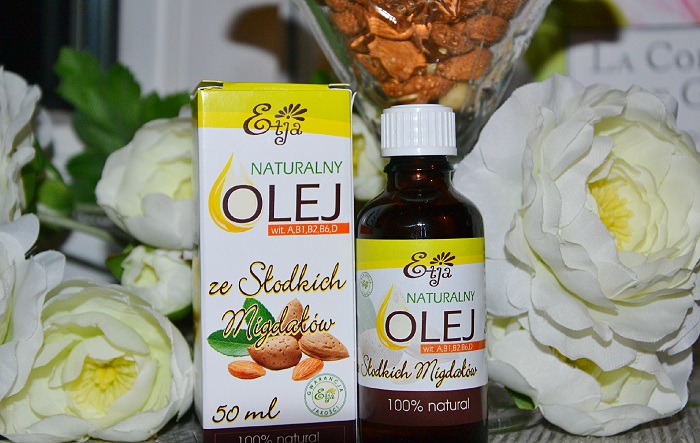 Benefits of Almond Oil. Lately I've been playing a lot with different oils in order to improve my skin tone, prevent the signs of ageing and just because I'm interested in their "miracle" ingredients. We've already talked about Rosehip Oil, which I still use every day, and Argan Oil which I've added to my hair routine. Now, I've been using Sweet Almond Oil for a few weeks and I'm loving the fact that my skin is getting a daily dose of Vitamin A, B and E.  The temperatures have been rising and I was looking for a product that wouldn't give me an oily complexion after a long day. Sweet almond oil balances out my skin tone and doesn't block my pores. In fact, it gives me a wonderful glow and keeps my skin soft and smooth. It has also been great for soothing those pesky skin irritations that just seem to appear out of nowhere.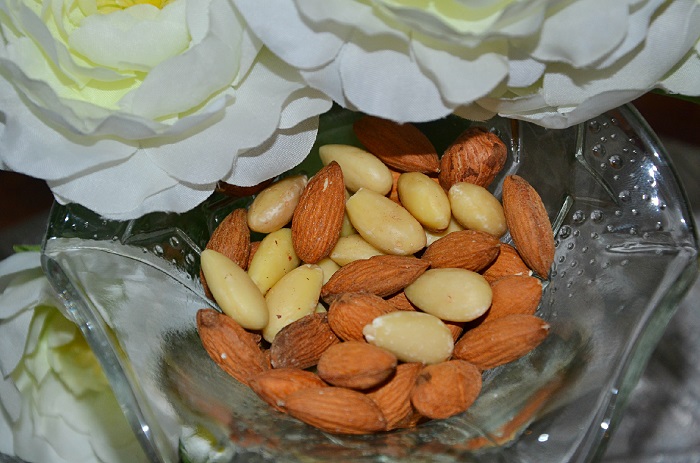 Benefits of Almond Oil
Reduces dark under eye circles. If I haven't slept well, the dark circles under my eyes give me away every single time. I simply apply a dot of oil under each eye before I go to bed and my eyes look fresh and awake throughout the day.
Deep moisturizer. I've been using almond oil during the day as a deep moisturizing treatment.  I rub a few drops into my hands and then gently massage it into the skin on my face. Not only does this help with my circulation, but it also creates a protective layer on my skin. As a result, the dry spots on my cheeks are kept at bay. I've also found it to be very nourishing for my neck, decolletage and even hands and feet.
Cleanser. If I run out of my regular cleanser, I've found almond oil to be a fantastic substitute in a pinch. I apply it on my face and let it sink in for a few minutes, then I simply use a wet towel to gently wipe off my makeup. It is the perfect solution.
Shiny hair. I regularly use product which contains sweet almond oil, but even a few drops of sweet almond oil on its own will do. Remember to apply  it to your ends first and then watch the fatty acids do their magic to give you beautifully shiny, frizz free hair.
Healthy nails. The zinc and potassium found in almond oil will help keep your nails healthy. Hint, this means less breakage. It also does wonders for dry cuticles.
These are just some of the many ways you can use almond oil in your daily beauty routine. It can also be used to make face scrubs and masks (for both face and hair), as well as a body and massage oil. Almonds are also a fantastic choice for a heart healthy diet.
So the question is, what are your favourite benefits of almond oil?
The benefits of almond oil can easily be incorporated into your routine with great products:


*For more on the benefits of almond oil follow me on instagram and twitter*