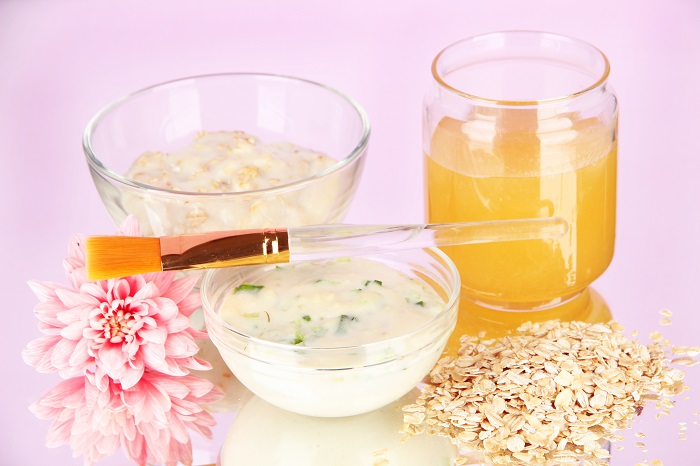 Beauty benefits of honey. More than just a sweetener, honey can be your best kept beauty secret.  Comprised of nutrients and anti-oxidants, honey is also a natural humectant which means that it retains moisture. In fact, it has been used in beauty recipes and by athletes for centuries.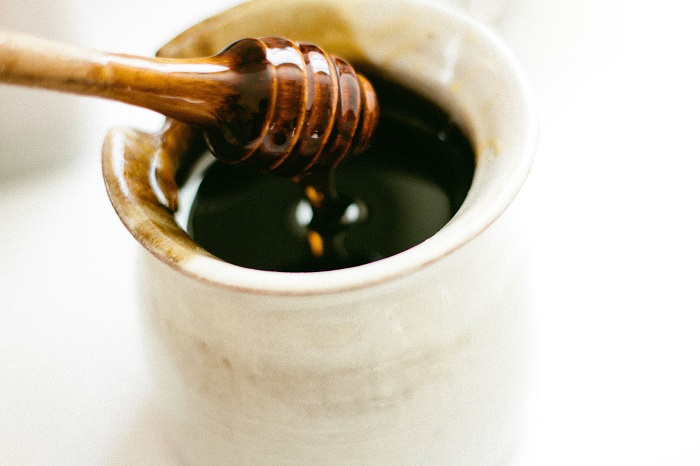 BEAUTY BENEFITS OF HONEY
For face. Looking for a deep moisturizing treatment? Then a diy honey mask is for you. Of course, it can be combined with a number of natural ingredients, but in a pinch simply spread a tablespoon of honey on your clean face and let sit for 15 minutes.  Not only that, but combined with coconut oil it becomes the perfect pore cleanser. On top of all that, honey also contains lots of anti-ageing properties, so it's great for those seeing the beginnings of fine lines and wrinkles.
For eyes. Struggling with dark under eye circles? Simply try applying a little bit of honey under your eyes, twice a week for 15-20 minutes. You can also combine one teaspoon of honey with one teaspoon of sweet almond oil for a more moisturizing effect.
For lips. Who doesn't want beautiful lips? After all your perfect lipstick will never look good on cracked dry lips. Simply mix 1 teaspoon of honey with 1 teaspoon of brown sugar and a few drops of lemon juice. Leave this moisturizing exfoliator on your lips for about 5 minutes and then gently rub it off.
For body. With its rich anti-inflammatory and antibacterial properties, honey is an effective treatment for skin regeneration. What this means is that it will help lighten scars, both new and old. You can also add a few drops of olive oil when you  spend a few minutes massaging it into your skin.  In that same vein, try applying honey on any rosacea, psoriasis or eczema outbreaks. In fact, try applying honey to your skin post shave to help reduce razor bumps skin irritations. Honey combined with aloe vera will calm even the most sunburned skin.
For nails. For soft cuticles and glowing nails, rub equal parts honey, apple cider vinegar and coconut oil into your hands. Leave the treatment on for 5-10 minutes before washing off.
For hair. Honey can be used to boost your shampoo, condition your hair and even highlight it. Simply combine one teaspoon of honey with your shampoo for a deep moisturizing treatment. To increase shine, replace your conditioner with 1 tablespoon of honey and 2 tablespoons of coconut oil. Leave on for 20 minutes and rinse.   Try this once a week to start and apply to the bottom 2/3 of your hair. The enzyme glucose oxidase in honey acts like a natural bleach for your hair. Apply 3 parts honey to 2 parts water and leave on for an hour.
For energy. We know that being active should always be part of you beauty routine and honey can help in this department as well. A teaspoon of honey (yes it can be added to a smoothie or energy drink) will help boost your endurance as well as recovery time post workout.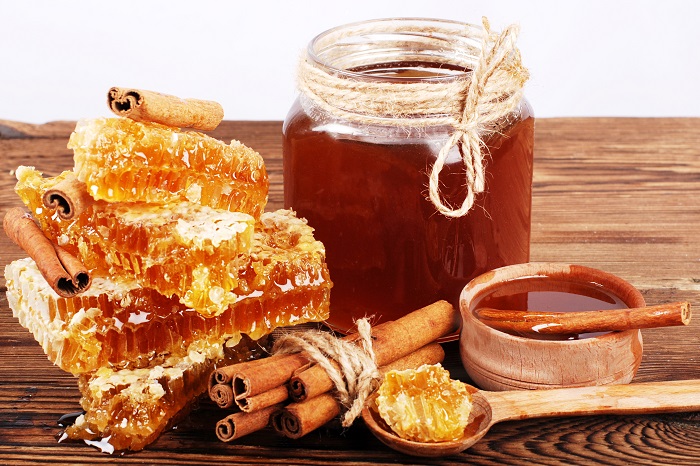 There are many amazing uses for honey. The key, however, is to opt for the raw unprocessed variety. When you consider all the benefits that just one teaspoon of honey holds, how can you not include it in your daily routine?
Have you ever used honey in your beauty regiment?
For more don't forget to follow me on INSTAGRAM and PINTEREST
IF YOU ENJOYED THIS ARTICLE PLEASE SHARE IT AND SIGN UP FOR REGULAR UPDATES

images courtesy of DollarPhotoClub