How To Update Your Makeup. I was just cleaning out my medicine cabinet (which is stuffed with makeup and skincare products and has a total of zero medicine in it) and I realized just how many products I have. Makeup is so much fun to buy. It can instantly transform your look, it lasts for at least a few months and it always makes you feel great.
With all the positives, come a few negatives as well (if we aren't careful). If we don't apply it properly or if we choose the wrong formulations, our makeup can give away our age in an instant and I personally see no reason for that.
HOW TO UPDATE YOUR MAKEUP
FACE
Choose The Right Foundation. The purpose of foundation is to enhance your skin tone while diffusing any redness or dark spots, but not to create a mask-like look.  Gone are the days when everyone reached for very high coverage matte finishes. Sure, they might be great if you are making a television appearance, but for every day, lighter options are best.
If your foundation still feels too heavy, try applying it with your fingertips for a lighter, more natural look.
Keep colour to a minimum. Instead of wearing a lot of colour all over your face, pick one feature to highlight.
Read: HOW TO FIND THE PERFECT FOUNDATION
Watch The Blush. Your blush should give you a natural looking flush instead of a well defined pop of colour. Make sure that you are blending it and applying it right up to your hairline.
Read: BEST BLUSH FOR YOUR SKIN TONE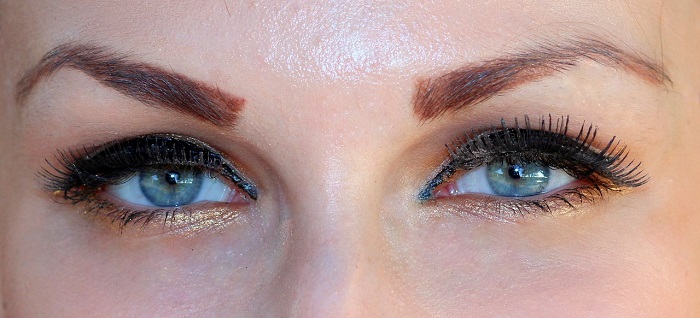 EYES
Don't Overdo The Eyeliner. Before applying a liner think about what you want to achieve. I don't think I've ever heard anyone say "I want smaller  eyes." It's all about showing off your eyes and making them appear larger. When applying liner, keep it close to the lash line and away from the inner corners. Remember, placement matters.
Update With A Colour. Instead of always sticking to either a black or brown liner, why not choose a shade that's complementary to your eye colour. Purple and green are great for highlighting brown eyes, blue eyes pop with coppers or greys, a deep plum or aubergine looks beautiful with green eyes, and hazel eyes are enhanced when contrasted with pinks or bronz-y shades. To keep contrast to a minimum and to enhance your look choose a nude liner over a white one as it will be less noticeable.
Read: HOW TO WEAR COLOURED EYESHADOW
Watch Shadow Placement. If you are choosing a coloured shadow over a neutral one then keep it close to your lash line rather than using it all over your lid. A little bit of colour goes a long way.
A Little Highlighter Goes A Long Way. The same goes for highlighting your inner eyes and under your brows. A well placed drop will do. Apply too much and you'll look like you jumped out of an old music video.
Dramatic Eyes With A Fresh Face. Rather than pairing a dramatic eye with a completely matte complexion, aim for a fresh dewy feel. It will look less costume-y and more modern.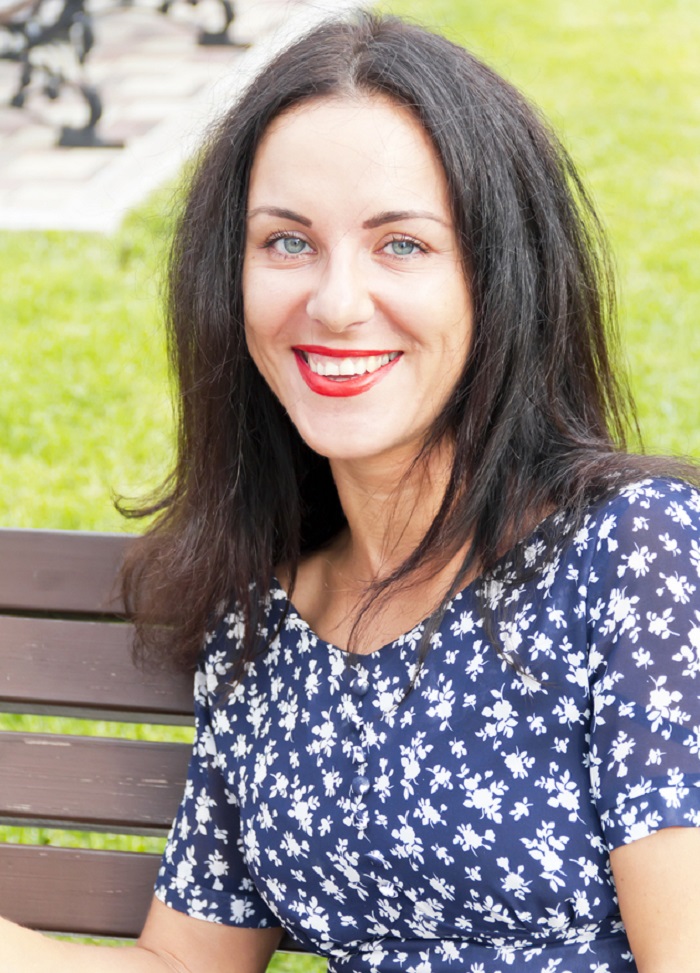 LIPS
Avoid High Contrasts. If you love a deep vampy lip then go for it, but watch out when pairing it with very pale skin. While this used to be a look that was very much in style, you'll look much more current when pairing dark lips with a golden complexion.
Match Your lipstick To Your Liner. This point has been talked about often, but I still see women who insist on using a dark liner with a lighter lip colour. Make sure you are matching the shades and blending well.
Right across the board, it's important to remember that the reason we wear makeup is to enhance our natural beauty and not to cover it up. Unless you are aiming for a very specific look, focus more on keeping a meticulous skincare routine and a simple one for makeup.
Read: HOW TO LOOK YOUR BEST WITHOUT MAKEUP
IF YOU ENJOYED THIS ARTICLE PLEASE SHARE IT AND SIGN UP FOR REGULAR UPDATES

images courtesy of Photodune.net

Caroline has worked with international designers in fashion retail and completed professional makeup courses when working in the beauty industry. Her love of writing, photography and film inspired her to work at the Canadian Film Center and then to earn a BFA in Screenwriting. In addition to her blog, Style On The Side, you can see her work in Huffington Post Canada and other international websites.