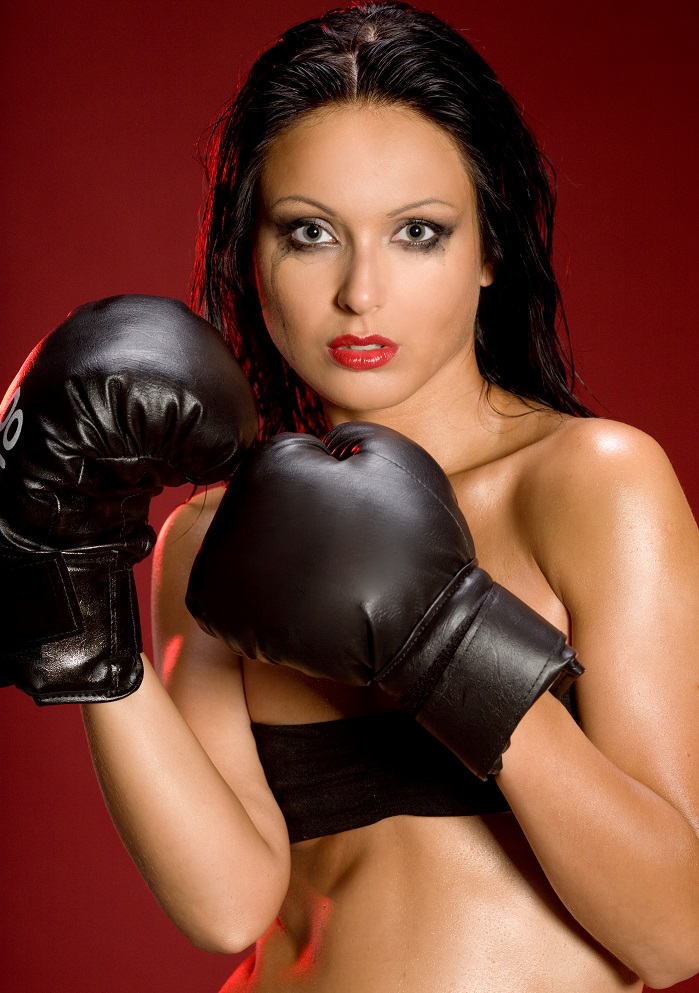 How to wear makeup to the gym. Okay, so I know that you shouldn't wear makeup for a sweat session, as foundation will clog your pores (think uncontrollable breakouts) and everything else will probably slide off your face and leave you looking like a streaky hot mess. While I agree that a full face of makeup looks kind of ridiculous, there comes a certain point in your life when you don't necessarily want to show up at a public spot with a completely bare face. When I'm taking the 10 minute walk to the gym first thing in the morning (with pillow creases still on my face) and then getting on the treadmill to warm up, the last thing I want to be worrying about is how I look, so I've devised a very basic makeup routine that only takes about 2 minutes. It's not going to carry me through the day, but will definitely keep me feeling great.
HOW TO WEAR MAKEUP TO THE GYM
Base. Of course I'm not going to wear my usual daytime foundation, so this is when I reach for a light, oil free tinted moisturizer. It won't hide any major skin issues, but it gives me a very light even base. If I have a bad breakout then I might apply the tiniest bit of concealer just to tame the redness. When I'm working out outdoors, instead of a tinted moisturizer, I'll choose  a tinted sunscreen instead.
Eyes. No eye shadow (although I might use a bit of the tinted moisturizer on my lids) but a waterproof mascara is a must. While I don't need much colour on my eyes, mascara goes a long way to making me look human. Lately, I've been using a lash conditioner which has a much lighter formulation and does a great job countering the heaviness of mascara.
Lips. Usually I just stick to an ultra hydrating lip balm, but if I'm looking especially pale then I might opt for a sheer tinted balm with just a hint of pink. I apply enough to give me some colour, but not enough to be noticeable lip colour at a glance.
Cheeks. Generally I won't wear anything on my cheeks because they get enough colour on their own, but if I'm desperate then I might sweep a bit of powder or dab a gel blush onto my cheeks. If you do use a blush, make sure that it's not a cream blush as that would be too heavy and greasy.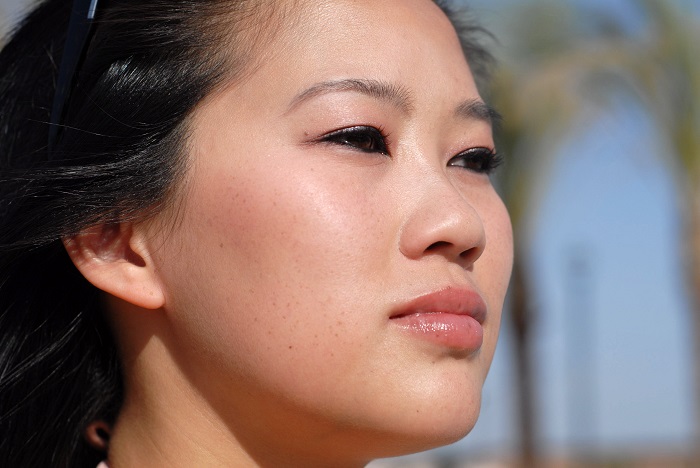 The key is to keep your face looking as natural as possible without too much colour. You know that, I always look this fresh and bright eyed in the morning, face without overdoing it. It's a fine balance, really.
POST WORKOUT BEAUTY HACKS – read now. 
Do you wear makeup to the gym?
For more tips follow me on INSTAGRAM
IF YOU ENJOYED THIS ARTICLE PLEASE SHARE IT AND SIGN UP FOR REGULAR UPDATES

images courtesy of DollarPhotoClub


Caroline has worked with international designers in fashion retail and completed professional makeup courses when working in the beauty industry. Her love of writing, photography and film inspired her to work at the Canadian Film Center and then to earn a BFA in Screenwriting. In addition to her blog, Style On The Side, you can see her work in Huffington Post Canada and other international websites.