Easy Makeup For Summer. It's that time of year again when I like to let some of my heavier winter products go and turn my focus to lighter, more summery makeup. Not only is it fun to update your makeup seasonally, but it also has its practical uses. For one, we're not dealing with cold, dry air so your makeup doesn't need to be as heavy and hydrating. We are also no longer dealing with the drying warmth of indoor heating.
Besides, by changing your makeup seasonally, you'll actually look more up to date and fresher.
Read: BEAUTY MISTAKES THAT MAKE YOU LOOK OLDER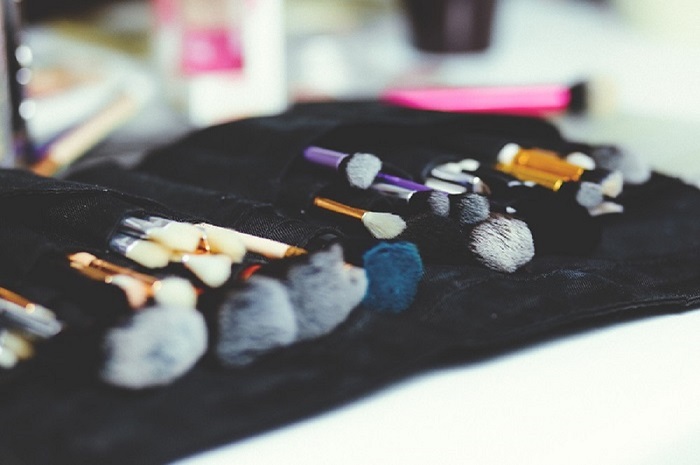 EASY MAKEUP FOR SUMMER
FOUNDATION
I've never been a fan of a heavy foundation, even during the cold winter months, but in the summer I like putting it on even less. I do, however, feel more comfortable wearing some foundation, so skipping it altogether is not really an option. While my winter favourite is Armani Maestro Fusion makeup, in the summer I'm switching over to Dior Capture Totale Dreamskin Foundation. What I love, is how light the formulation is and the fact that I just pat it on rather than having to worry about blending it. It's also ideal for travel: BEST FOUNDATION FOR TRAVEL. If I can't get my hands on that then I'm a huge fan of Laura Mercier's Tinted Moisturizer. It gives me just enough coverage in the summer, while still feeling weightless.

CHEEKS
Les Beiges Healthy Glow Sheer Colour Stick (what a mouthful) is my new go to for summer. I've learned over time that it's a sure fire way to make me look more awake and even more alive. I know that sounds very dramatic, but when there's a hint of colour on my cheeks I feel transformed. Also, I can blend it with my fingers, so a little goes a long way. I'm loving the stick version, but the compact is pretty fabulous as well. I've also been a long time fan of Josie Maran's Coconut Watercolor Cheek Gelee. It's sheer and very easy to wear. Also Read: BEST BLUSH FOR YOUR SKIN TONE
EYES
Recently, Laura Mercier Caviar stick eye colour has replaced all of my other shadows. It has got to be the easiest product to use. If you can hold a pencil, you can use this. Also, the colours blend perfectly and most importantly it stays on all day. When I say that, I mean that it also stays on through up to 2 hours of a grueling dance class. I'm sold. I have it in rosegold (more gold than rose, at least on me),  cocoa (a shimmery brown) and tuxedo black and I'm seriously considering picking up one or two more shades for the summer. For night, I've been applying a tiny drop of Kevyn Aucoin's Diamond Eye Gloss. It's super lightweight and for day it can be worn over your entire lid or even as a cheek highlighter.
LIPS
I discovered the Bite Beauty Agave Lip Mask when I was looking for a hydrating lip product, but was bored with the lip treatments at my drug store. Bite's lip mask smells wonderful, isn't sticky and the pink tint is really pretty. Plus it absorbs over time so I can reapply it during the day.
I find that as I get older, I don't want to spend hours doing my makeup and playing around too much. Don't get me wrong, I still love makeup and I get super excited when there's something new to try, but if it isn't easy then most probably it will wind up standing on my shelf for a very long time. What I love about all these products is that they pretty much swipe on and easily blend so that I can get on with my day and focus on the important things.
IF YOU ENJOYED THIS ARTICLE PLEASE SHARE IT AND SIGN UP FOR REGULAR UPDATES