GIFT GUIDE FOR THE BEAUTY LOVER
I'm sure that we all have a beauty product lover in our close circles. She's the girl who collects beauty samples like they were essentials for survival. She can't walk past a Sephora or a beauty counter without going in for "just a minute" (which usually turns into an hour). She knows every new product by heart and is best friends with her local makeup artist. Then again, it's possible that we all have a little bit of this girl in our hearts.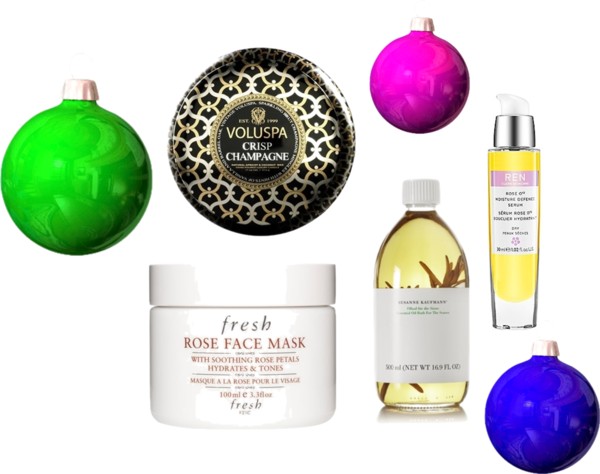 Shop Beauty:


Beauty.  Who wouldn't want to receive this wonderful Fresh Rose Face Mask, which will do its magic as you  unwind  in a warm bath, with a few drops of Susanne Kaufmann's Essential Bath Oil?  As we all know, a luminous face comes, in part, from a great skin care routine and Ren's Rose Moisture Defence Serum will leave your face radiant and glowing. Of course, no beauty routine is complete without some heavenly aromatherapy and the perfect compliment, is a Crisp Champagne Voluspa candle which adds just the right touch of refinement to your day.

Makeup. Red lipstick, gold glitter powder, false lashes and great eyeshadow are all essentials in a holiday beauty bag.  Nars' Jungle Red lipstick is the perfect shade for most and will be a showstopper at any holiday party. Moroccan Oil Instant Radiance Shimmering Body Oil will allow its wearer to subtly shine when she enters the room. MAC's Smokey Eye Palette combined with Urban Decay's false lashes are the perfect complement to create one of this season's hottest looks.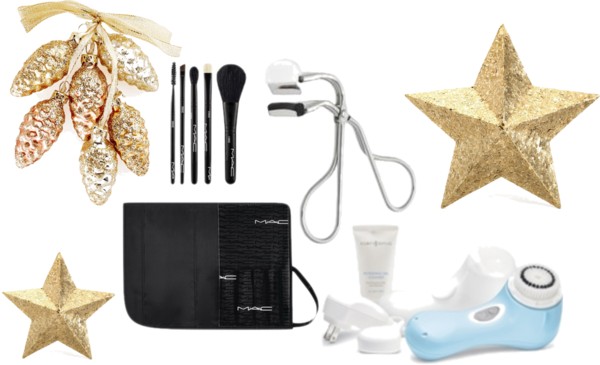 Shop tools:


The tools. As every good beauty addict knows, great products are the basis for a good makeup application. Shu Uemura's cult favourite eyelash curler is a must in every beauty bag. Or, how about a set of professional brushes from MAC? These will surely bring a smile to any girl's face. A Clarisonic Mia 2 is an indispensable addition to any evening beauty routine, helping your complexion stay clear and youthful looking.
Everyone needs a little bit of luxury in their life and a beauty product will do just that.  These suggestions are products that perhaps the beauty lover in your life has stared longingly at, but never committed to. So make her feel special this holiday season!
What's on your beauty wish list this year?
*For more Gift Guide For The Beauty Lover follow me on instagram and pinterest*