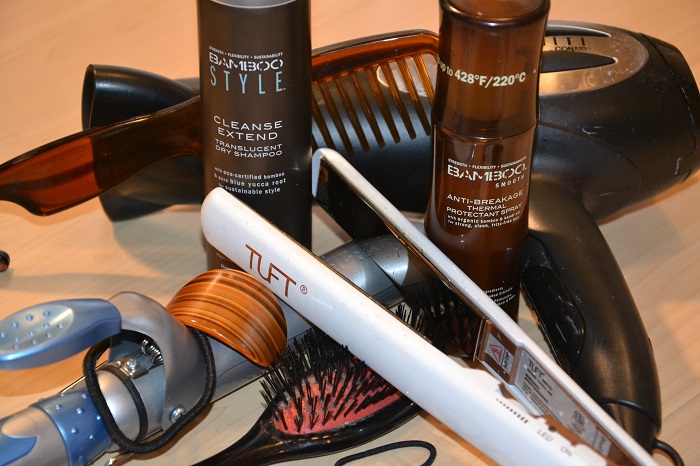 How to fight frizz. It has got to be one of the most dreaded words in the English (style) language: Frizz. The thought alone, sends many of us scurrying to beauty stores, where we pile product upon product into our carts with reckless abandon. For many years I had my hair professionally straightened so it was long, shiny and super healthy. I only wore hats because I love them and not because I had to. Now that I've moved and cut my hair short, it has returned to its curly/wavy roots. So of course the issue of the dreaded frizz has come into my life again.
There are a few important facts to remember when dealing with frizz and much of it has to do with keeping your hair well moisturized and keeping the hair shafts intact. Remember that it is all about preventing breakage!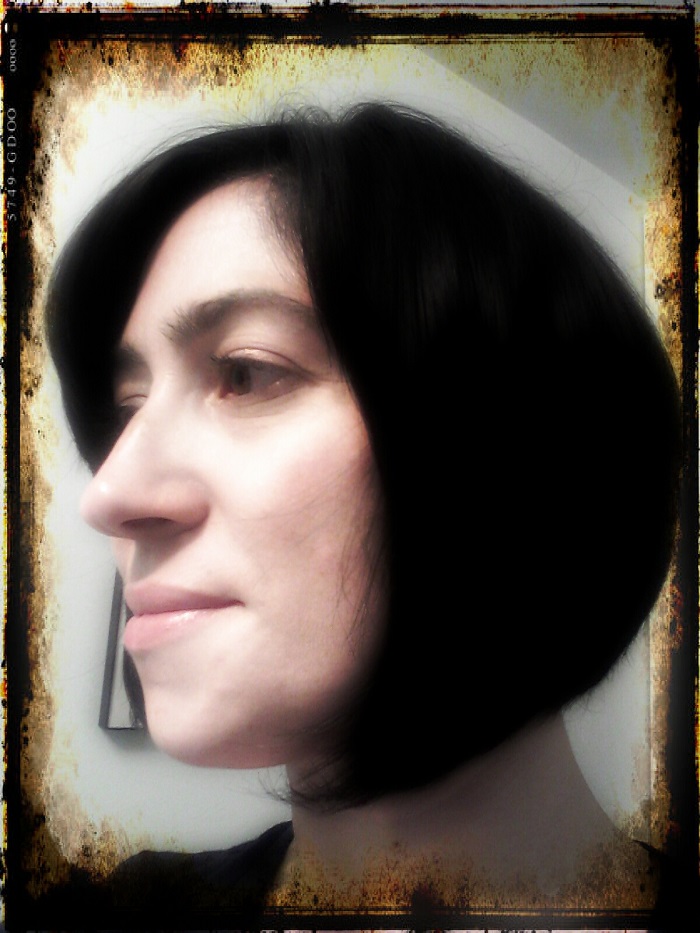 How to fight frizz
Healthy diet. While a healthy diet is always important, remember that your hair is actually "made" below your scalp, so whatever goodness you put into your body, it will show up in your hair.
Switch to silk. In the spirit of keeping everything smooth, a silk pillowcase will help reduce the breakage caused by the friction of a cotton pillowcase. In the same vein, a microfiber towel should be your first choice. Remember to gently squeeze out any excess water instead of rubbing your head.
Wash sparingly. I know that this can be a tough rule to swallow, but washing your hair on a daily basis only makes your scalp more greasy while drying out the ends. In the summer, you might wash your hair a little more frequently, but always try your best to not surpass 3x a week.
Use a wide tooth comb. This has been my lifesaver and I can't tell you the last time I used a brush. After washing your hair, gently comb it out with a wide tooth comb and leave it at that.
Condition. I have a lot of hair so I feel comfortable reaching for a dry oil. Currently, I like Oribe Gold Lust nourishing hair oil. I use only a dime sized amount which I apply from ends to roots and it does the trick for everyday. If my hair is feeling particularly dry or especially unmanageable, I like to reach for a hair mask. The great thing about them is that there are masks for thin hair, coarse hair and every type in between.
Protect it. Personally I don't use a lot of products in my hair as a little bit of oil and some rose water spray will do. If, however, you know that you are going to be using a flat iron or if you are  spending a lot of time blow drying it,  then always use a heat protector to keep that moisture in.
Professional tools of the trade. I try not to blow dry my hair or straighten it very often, but for the times when I have to, I reach for my professional grade flat iron. Yes, it is more expensive, but that's an important investment when you want to keep your hair healthy. A professional flat iron gets much hotter than a drugstore brand, so you only need to apply it once for a short amount of time. You will not only get better results, but you will also minimize damage. As for the blow dryer, always use a diffuser.
Stop touching your hair. Once you have styled your hair, stop touching it so that you don't disturb the strands. You've worked hard to achieve that perfect look and you want it to remain undisturbed!
Do you have any tips for how to fight frizz?
Don't know how to fight frizz? Look no further here are some great products:


*For more on how to fight frizz follow me on instagram and twitter*