Oribe Gold Lust. A few days ago I woke up, went to the mirror and my heart sank just a little bit. A little halo of frizz  surrounding my head was very apparent. When I used to wear my hair long, very long (as in all the way down my back) and straight, frizz was never a problem. My hair was nice and smooth and shiny, exactly how it's supposed to be. Now that I've cut my hair and let it return to its natural curly/wavy-ish state, I've had to completely re-adjust and re-learn how deal with it.
I admit that most mornings I wake up, run a wide tooth comb through it and go. When I wash it I add a bit of product, scrunch it up and then it's pretty much good for the day. This technique has been working really well all summer but over the past week or so my hair has decided to rebel.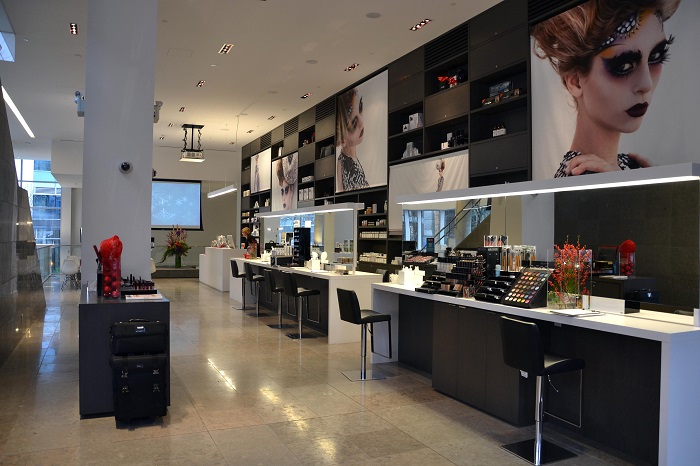 I look straight into the eye of a challenge though, and a little bit of frizz won't get me down. So I wandered over to one of my fave beauty places, Curlique, to see what the experts would offer me in the form of an oil. I have a lot of hair, by that I mean my stylist needs to thin it out periodically, but it's not coarse so oils tend to weigh it down. Without hesitation she pulled Oribe  Gold Lust Nourishing Hail Oil off the shelf. I tried it then and there and immediately fell in love.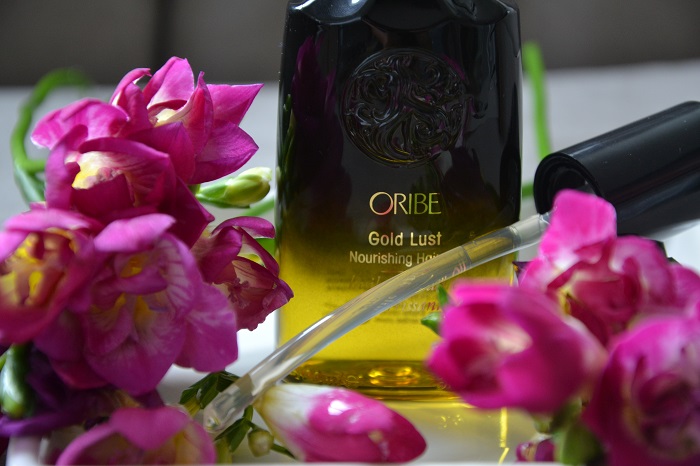 With the ingredients of the finest perfumes: jasmine, edelweiss flower, lychee, cassis and bergamot the fragrance is a wonderful and delicate bouquet. I massage the oil into damp hair from the ends to the roots.  Oribe gold lust creates a soft layer of UV protection on my hair. It smoothes all the frizz without weighing my hair down. My hair is shiny and soft again! This truly is liquid gold.
Have you ever tried Oribe Gold Lust, do you use an oil in your hair?
Some of my favourite oils to help combat frizz
*For more on Oribe gold lust and other great hair products visit me on twitter and pinterest*