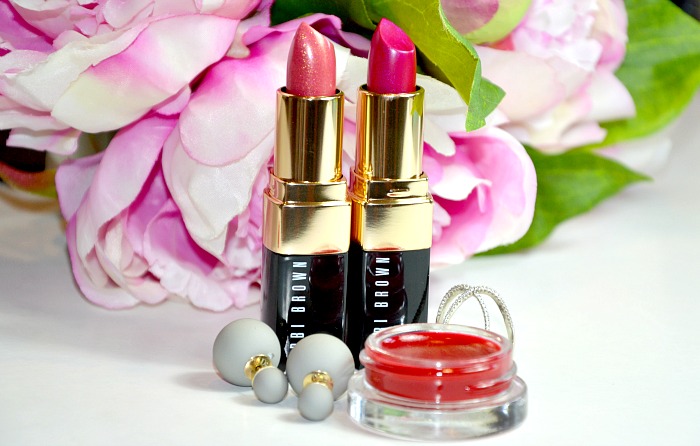 Beauty tips to look younger. Yesterday we talked about Style Tips To Keep You Looking Younger, so today lets go over some beauty tips to keep you looking younger for longer. The other day I was watching a makeover show where all the women were asked to remove their makeup and the funny thing thing is that, hands down, they looked much younger as soon as their faces were bare. Sure, they needed some touching up and smoothing out, but somehow all the "face paint" (yes, I'm calling it that) was not allowing their natural beauty to shine through. Now don't get me wrong, I love makeup and I think it can do wonders, but it's all in how and how much you apply.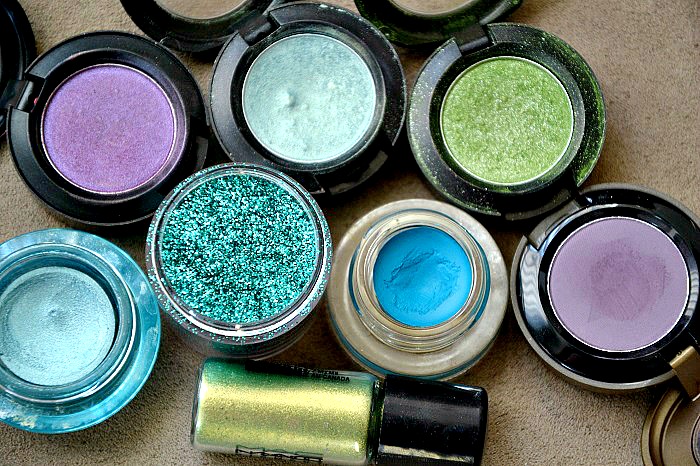 BEAUTY TIPS TO LOOK YOUNGER
Choose a lighter foundation. The question you need to ask yourself is why do you need a foundation in the first place? A foundation is there to even out your skin tone and not to become a mask that you hide behind.  A heavy, thick formulation will just build up in any fine lines and highlight them. Words like "light diffusing" and "sheer" are your friends. Look for the lightest possible formula that you can get away with.
Stay away from a matte finish. There's a big difference between having a glow and being shiny. Stay away from a heavy matte finish which will only accentuate the creases on your face and instead opt for a light, translucent powder only on your T-zone.
Under eye circles vs. wrinkles. You need to decide which are your biggest foe. If you use a very thick under eye concealer then you'll highlight all the fine lines beneath your eyes. Again, it's all about letting your natural self shine through, so opt for an illuminating highlighter pen that will fade the dark lines instead of completely obliterating them.
Use an eyelash curler. The trick is to make your eyes look bigger and your lashes fuller and curling them will do just that. Adding several coats of black mascara will make the whites look whiter and your eyes will look younger and brighter.
Choose warm pinks. Everyone looks great when they have a natural flush, so recreate that by using a pink blush which will give your face some colour and keep it from looking dull and sallow. Apply blush to the tops of your cheekbones to better define them and to show off your bone structure. In an effort not to let your lipstick look too harsh, try applying it with your fingertips or dabbing it gently on.
Stay away from dark eyes and lips. Why do we love dark colours so much? Well, it's because they make us look smaller and that's exactly what they do on our faces as well. As we age, our lips become thinner so it's best to stay away from very dark colours. Instead, reach for lighter shades in the pink, coral and berry families. Glosses are fabulous, as are lipsticks with flecks of gold. While it's great to use black mascara, opt for a smudged brown eyeliner. Brown isn't as harsh as black and when blended well it will soften the look of your eyes. For a lighter, more youthful look, make sure you are only applying the liner and mascara to your top lids.
Reach for a lip liner. There are good and not so good ways to wear a lip liner. In an attempt to not make your lips look smaller, choose a pencil that matches your lips and fill them in completely. This will help to define them and give you a longer lasting finish that wears off evenly. Remember, this is about enhancing your beauty and not masking it.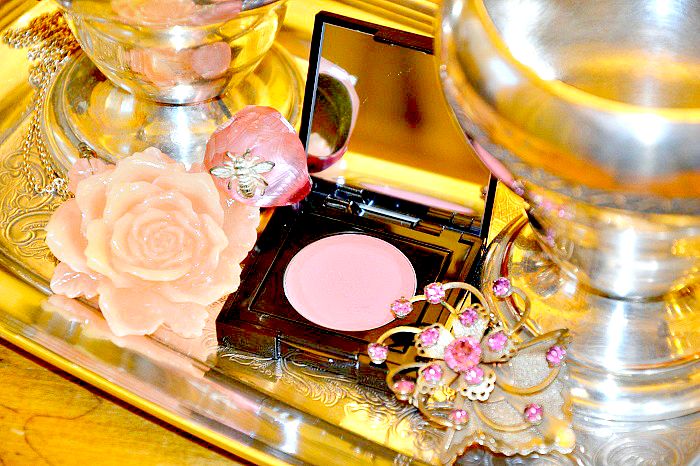 Don't be afraid of using some soft shimmer on your eyes as it's all about softening your features and adding light. Remember, it's not like you have to make all of these changes at once. You can slowly adopt them over time one by one as needed to keep you looking youthful and radiant.
What's you best makeup tip that everyone should know?
For more tips don't forget to follow me on INSTAGRAM and PINTEREST
IF YOU ENJOYED THIS ARTICLE PLEASE SHARE IT AND SIGN UP FOR REGULAR UPDATES
feature image courtesy of DollarPhotoClub

Caroline has worked with international designers in fashion retail and completed professional makeup courses when working in the beauty industry. Her love of writing, photography and film inspired her to work at the Canadian Film Center and then to earn a BFA in Screenwriting. In addition to her blog, Style On The Side, you can see her work in Huffington Post Canada and other international websites.