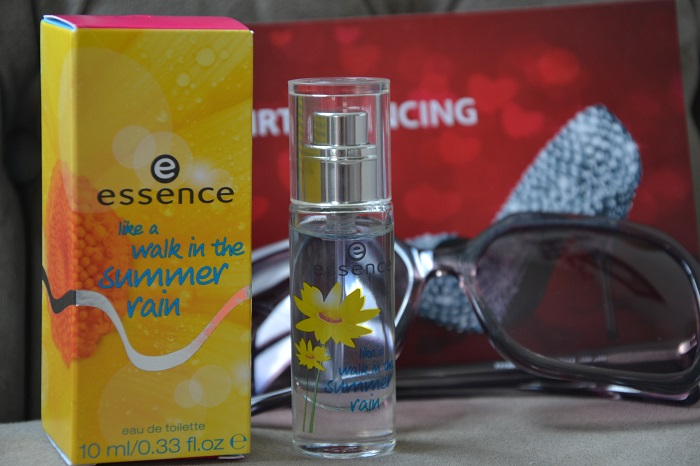 Best summer beauty products. A few weeks ago I happened upon a post on the blog Beauty Expression by Luchessa, where she was inviting bloggers to take part in a Sweet Summer Swap. The idea was that everyone would throw their names in and be randomly paired up with someone for a beauty exchange. With a very limited budget our creativity was put to the test! I need to, formally, give out a huge shout out to Luchessa who really did a fabulous job with her picks. It's like I received a mini beauty store in the mail. I got a little bit of everything and that's going to keep me very busy over the next week or so while I try it all out.
To start, I got a lovely perfume called, Like a Walk in the Summer Rain, which seems appropriate since it was in fact raining in Vancouver when I opened the package. It has a lovely airy scent, perfect for a summer's day. I've made the executive decision that I'm always going to pair it with my sunnies!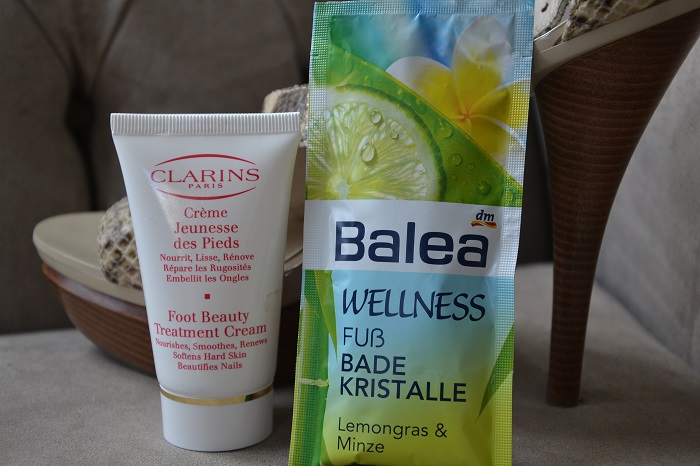 Next up are some amazing products for my feet. This is perfect. She knows how much I love shoes and the Clarins Foot Beauty Cream will help prepare my feet for going out in sandals. The Balea Foot bath will be the perfect lifesaver after a night out on the town. I can already imagine the soothing feel of lemongrass and mint. Such a relief for sore tired feet.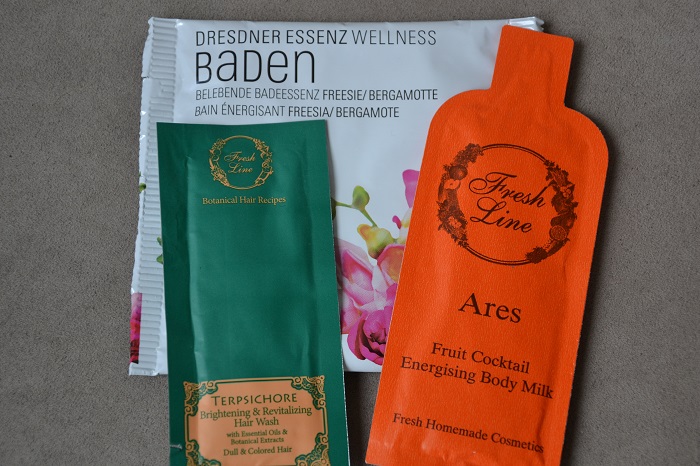 Then of course we can't forget about my hair and body. After a nice long bath using my new freesia and bergamot bath salts, I'll be able to use an energizing body milk.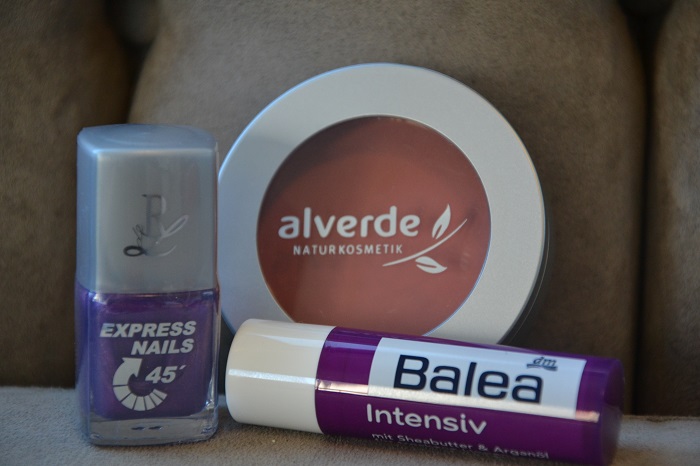 Being a beauty blogger, Luchessa wouldn't forget to include some pretty makeup. I don't know how she knew that I'm running low on my current blush and this new one is ideal for my skin tone. I'm already addicted to the smell of the lip balm and I just can't wait to try the purple nail polish.
I love discovering the best summer beauty products. The only problem I see is that if I fall in love with any of these I'm going to have to start ordering them all the way from Germany!
What is on your list for the best summer beauty products?
*For more of the best summer beauty products please follow me on instagram and  twitter *