How To Love Perfume When You Don't. I really love a great perfume. I love the romance of it, I love the idea of being known for a signature scent and of how special it makes me feel. In the winter, a scent is warm and comforting as it envelops me, protecting me against the cold. In the summer months, a fragrance is light and airy, swirling around me while its deep notes are enhanced by the warmth outside.
It truly makes me sad when I hear people say they don't like perfumes. Our olfacoception is a vital part of what makes us, well, us. Think of how great you feel when you smell cookies fresh from the oven or when you get a dozen roses. All good scents, right? Well, a perfume should make you feel the same way.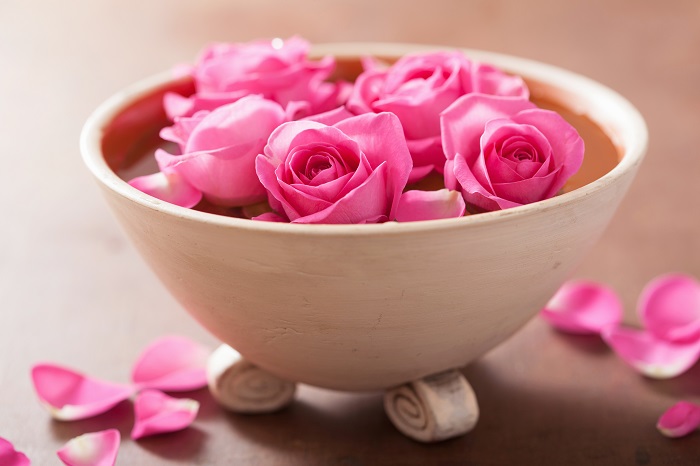 HOW TO LOVE PERFUME WHEN YOU DON'T
I'm going to go out on a limb and say that most people who say they hate perfumes don't actually hate them. Instead, they are aggravated or even allergic to the mass produced, so called designer fragrances that you can find in every drugstores and department stores. They get headaches and can't breathe when a woman drenches herself in a very intense scent. You know what? That happens to me too. My neighbour wears the most vile perfume. Whenever she leaves before me, I have to walk down the stairs with my hand over my nose. My eyes start watering and I can almost taste the scent by the time I reach the outdoors, desperate for a breath of fresh air. Strip away all the chemicals and unnecessary additives of the mass produced scents and reach for more natural perfumes and you'll likely get a truly wonderful fragrance.
WHAT TO LOOK FOR
Spritz the air. Okay, so this is something you can do with any scent, but rather than applying directly to yourself, try spritzing it right in front of yourself and then stepping through the mist. I don't think you could get a lighter application, but you'll still have a very faint scent surrounding you.
Single notes. While some perfumes are complex with many layered notes, others are really simple. Just think how lovely a single rose or a sprig of lavender smells. That's how a single note fragrance can smell. This is just an example and if you don't like florals, there are many other scents like clean linen or a sea breeze on the market.
Know the ingredients. Don't be afraid to do a quick search to find the ingredients list of some perfumes and look for one that doesn't have alcohol listed as its first ingredient. On that note, check the ingredients list. I, for one, am not a fan of amber in large amounts as I find it to be way to heavy. When there is just a touch, it's lovely and warm.
Lighter concentration. Sure, a perfume is the purest concentration of a scent, but it's also fairly intense so try reaching for the eau de cologne version which won't be as strong.
Natural oils. If all else fails, you can always dab a touch of an essential oil behind your ears. I have a scented organic body oil that I sometimes use instead of a perfume. True, the fragrance isn't as long lasting, but it is wonderful and it has never made me sneeze.
Do you have a scent that you absolutely cannot live without?
IF YOU ENJOYED THIS ARTICLE PLEASE SHARE IT AND SING UP FOR REGULAR UPDATES