30 day ultimate skincare challenge. It's April and that means that spring really is just around the corner, even if the weather is still all over the place. What better time to start simplifying your beauty routine and adding in better habits to give you a beautiful and glowing complexion. Click on the links in the tips to find out more!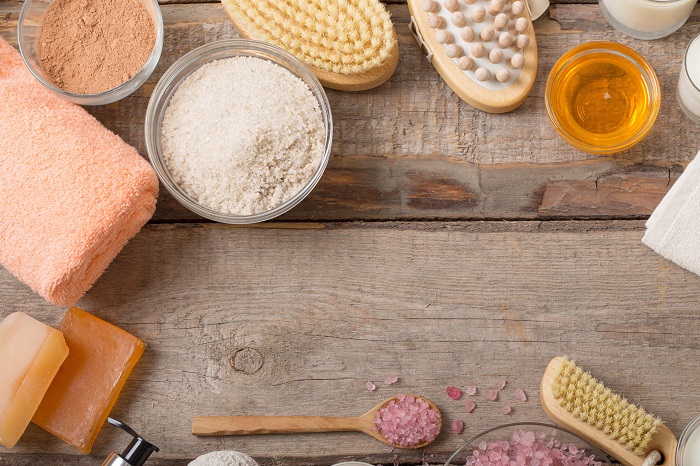 30 DAY ULTIMATE SKINCARE CHALLENGE
DAY 1. Inventory. Take stock of all your products and toss anything that you don't use or is past the expiry date. This is especially important for items like sunscreen which you will be applying every day. Replace what's needed.
DAY 2. Start the day fresh by gently washing your face and applying a serum. DO I REALLY NEED TO USE A SERUM
DAY 3. The day starts with your usual morning routine, but tonight spend a few minutes relaxing with a deep cleansing mask. Your skin will look fresh for the weekend and it's a nice, mid-week, pick me up. BEST FACE MASK FOR YOUR SKIN TYPE
DAY 4. Don't leave those dirty makeup brushes for the weekend, get to cleaning them today. HOW TO CHOOSE THE BEST MAKEUP BRUSHES
DAY 5. You want to look best for the weekend, so start the day with some light exfoliation and a nourishing face cream. IMPORTANCE OF EXFOLIATING
DAY 6. It's smoothie day! Go shopping for the week and stock up on your greens and berries because you will be starting every day with a nutrient dense, anti-oxidant rich skin healthy smoothie. WHAT TO LOOK FOR IN A SMOOTHIE
DAY 7. A post weekend moisturizing mask is in order. It will hydrate post-weekend skin and give you a beautiful complexion for the week ahead.
DAY 8. Don't leave the house without applying a light sunscreen with at least 30 SPF, even if it's not sunny out. IS SPF 15 ENOUGH
DAY 9. It's avocado day! Make sure that you are incorporating heart healthy, monounsaturated fatty acids, like those found in avocados into your diet. Loaded with Vitamins and nutrients, avocados can help lower your cholesterol and triglyceride levels. When you are healthy, that reflects in your complexion.
DAY 10. Beauty sleep is key, so make sure that you are getting enough and make going to bed early a priority today. Give your skin a chance to restore its natural balance while you rest.
DAY 11. Don't forget those oversized sunglasses. They will protect the delicate skin around your eyes and help keep you from squinting, which means less wrinkles over time. BEST SUNGLASSES FOR YOUR FACE SHAPE
DAY 12. Keep under-eye puffiness at bay by applying cooled cucumber slices to your eyes for a few minutes before bed.
DAY 13. Pull out that water bottle and aim to refill it twice during the day. To make it more interesting, add some lemon slices, cucumber slices or even a few mint leaves to your water. WHY NOT DRINKING ENOUGH WATER CAN MAKE YOU FAT
DAY 14. Spend some time outdoors today. Let the warm spring air waft over you and let your body absorb some much needed Vitamin D (don't completely skip out on sunscreen though).
DAY 15. Say no to processed foods and foods that are high in sugar and salt. These foods will only succeed in wreaking havoc on your body, so toss them and opt for fresh foods instead.
DAY 16. Wash those pillow cases. You wash your face every night, so do yourself a favour and make sure that your aren't then sleeping on not-so-clean pillows. While you are at it, replace your cotton ones with satin ones as they will be gentler on your skin.
DAY 17. Take a yoga class to de-stress. We all have too much stress in our lives, so put away the technology and take a yoga class to strengthen your mind-body connection. HOW TO RELIEVE STRESS IN 15 MINUTES
DAY 18. In order not dry out your skin, make sure that you are using lukewarm water and then follow it up with a toner. HOW TO PROPERLY WASH YOUR FACE
DAY 19. Take some time to understand the ingredients in your cosmetics to make sure that you aren't inadvertently putting any irritants on your skin. HOW DO I KNOW IF MY SKINCARE IS WORKING
DAY 20. Using your toothbrush, gently exfoliate the delicate skin on your lips so that they look their best.
DAY 21. Sit back and relax with a cup of green tea, pomegranate, acai or blueberries juice. Think of it as beautifying your skin from the inside. HOW TO PREVENT WRINKLES
DAY 22. Take a cardio class or go for a run. When your heart rate goes up, your blood circulates at a greater rate and your cells are supplied with nutrients while your body is busy flushing out toxins. Not only that but you'll have a healthy glow for the rest of the day.
DAY 23. With our busy lives, it's understandable that we might not always be getting enough Vitamins. Check in with your doctor or a nutritionist to see what you might be lacking. YOUR BEST SKIN IN 2016
DAY 24. Have some skincare issues you are trying to resolve? Why not try an organic facial oil and create a personalized super blend. HOW TO USE FACIAL OIL
DAY 25. It's time to look at the hair products you are using because they just might be causing some breakouts. Read the ingredient lists and keep oils away from your face. HOW TO PREVENT BREAKOUTS
DAY 26. Although, as much as we might want to, we can't completely get rid of our pores, there's a lot you can do to minimize their appearance. From honey-lemon masks to parsley, to baking soda and clay, it's time for a brighter complexion. HOW TO CLEAN YOUR PORES
DAY 27. Skin feeling a little dry? Why not create your very own face mask with natural ingredients like oats and honey that you might already have at home. DIY FACE MASKS FOR DRY SKIN
DAY 28. Your hands go a long way to revealing your age. In your quest for radiant younger looker skin don't forget a good hand cream with SPF.
DAY 29. Whether you prefer coconut oil or chamomile tea, it's time to minimize those dark under-eye circles. Spend a few minutes pampering yourself tonight. HOW TO GET RID OF DARK CIRCLES
DAY 30. Balance your complexion. Tone more mature skin and give normal skin a wonderful glow with the intoxicating scent of roses. BEAUTY BENEFITS OF ROSES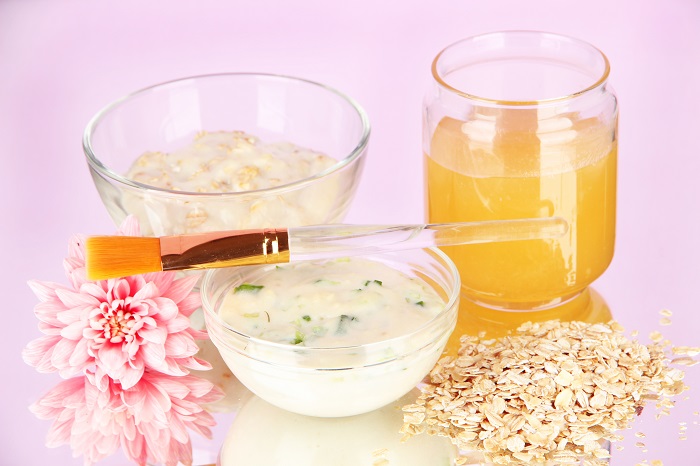 As with a diet or anything in life, it's not about making huge, all or nothing changes, but about implementing small and doable habits that will last you a lifetime.
For more don't forget to follow me on INSTAGRAM and BLOGLOVIN
IF YOU ENJOYED THIS ARTICLE PLEASE SHARE IT AND SIGN UP FOR REGULAR UPDATES

images courtesy of DollarPhotoClub


Caroline has worked with international designers in fashion retail and completed professional makeup courses when working in the beauty industry. Her love of writing, photography and film inspired her to work at the Canadian Film Center and then to earn a BFA in Screenwriting. In addition to her blog, Style On The Side, you can see her work in Huffington Post Canada and other international websites.