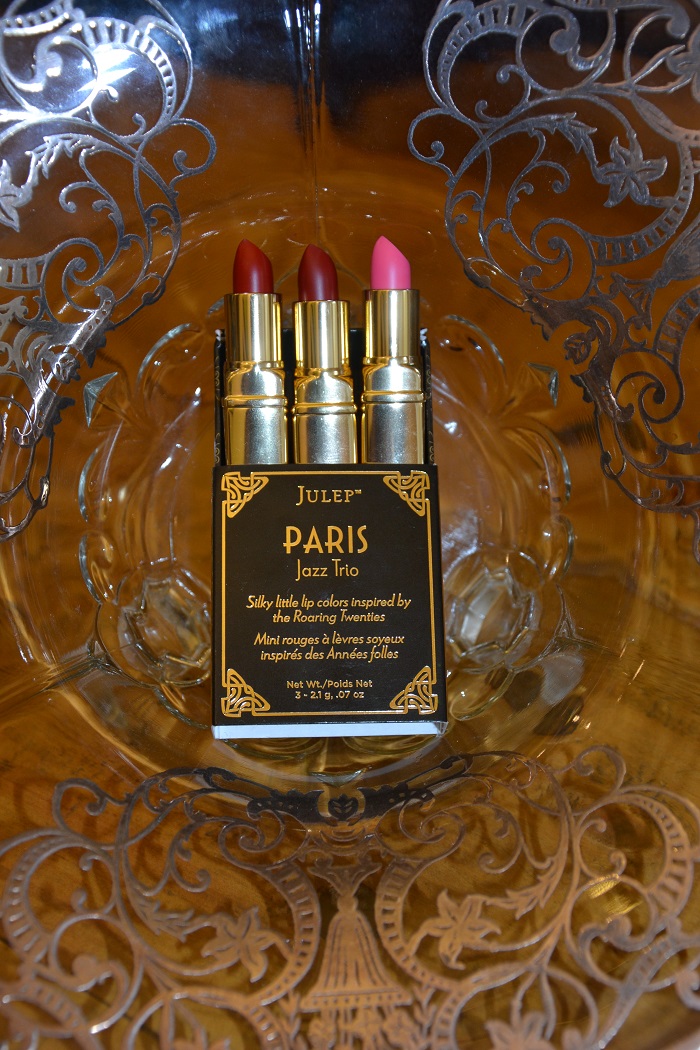 Gatsby Lipstick.  This made me very happy and so I am taking a moment to share it will all of you. Recently, my sister, who apparently knows me much too well, gave me a lovely vintage inspired, Gatsby lipstick set.
Of course the packaging had me hooked right away. The minute I saw the words Paris Jazz Trio I knew I would love whatever was inside the box.  Upon further investigation I found three lovely lip colours in beautiful golden tubes which look like they came right out of the Roaring Twenties. With names like, Charleston, Sweet Lorraine and Lady in Red I am immediately transported to a different era. When I  close my eyes, I can picture the opulence of flapper skirts, layered pearl necklaces and glamorous feathered fascinators. I can clearly hear the clinking of Champagne glasses while Duke Ellington leads his orchestra in the background.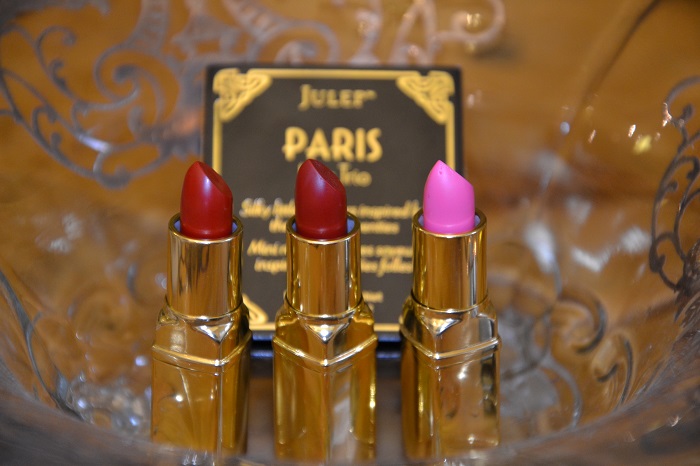 A Gatsby lipstick needs to be bright as well as a true standout, representing the strength of women of the Twenties. As women's lib got underway hemlines got shorter, eyes were beautifully outlined in black and perfect pouts emerged on the scene. When I wear each of these colours in turn, I will feel as if I have just stepped out of this wildly exciting moment in time.


What do you love most about Gatsby era makeup?
Everyone can find a  favourite Gatsby lipstick to create their very own look:
*For more Gatsby lipstick join me on twitter and pinterest*